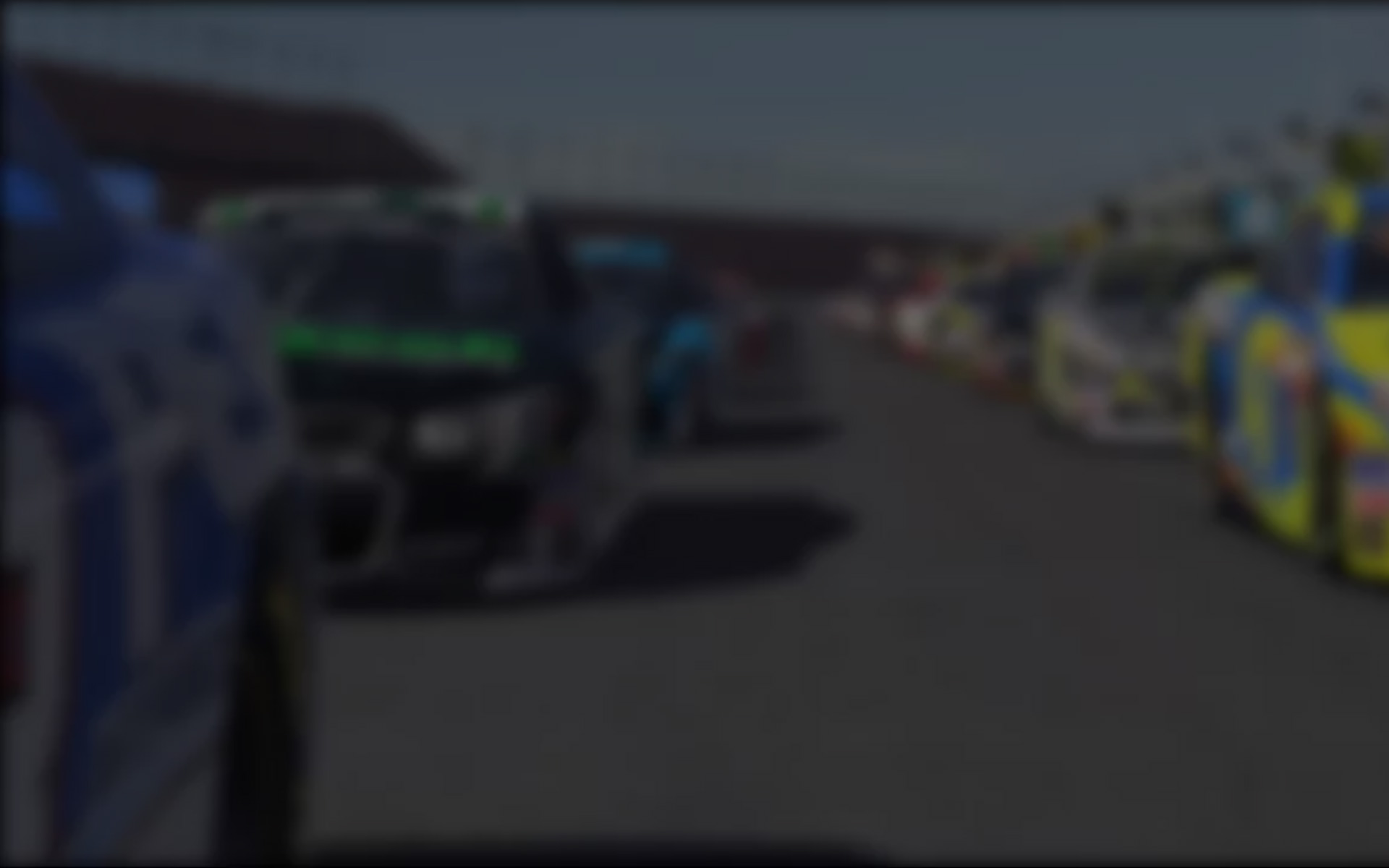 September 18th, 2013 by JaimeB
DAYTONA BEACH, FLORIDA – With only a few short weeks between season two's ending race at Daytona and season three's opening Gentleman Jim's 24 Laps of Daytona on the same 3.81-mile road course layout, how much can change? Quite a bit, actually. Capitalizing on the increasing popularity of the series, officials were able to put together agreements with partners to make this the most exciting yet. First, a deal struck with Storm Front Racing sponsor ITT formed the ITT Engineered For Life Endurance Championship, a prestigious three-race triple crown within the series. Held on rounds one, six, and the final round at Daytona, Watkins Glen, and Circuit Gilles Villeneuve respectively, the ITT Engineered For Life Endurance Championship is scored separately from the McLaren Turbo Challenge, making scoring well in the extended races all the more important.
Another addition comes in the form of sponsor Wil-Trans. The family-oriented trucking company has sweetened the pot by sponsoring the pole award for the fastest qualifier. On top of that, sim racing team TeamDraft has partnered with Amazon to reward the safest driver with a gift card to spend at the giant e-tailer. 37 drivers have signed up for the final McLaren Turbo Challenge 12-race series, and silly season was in full force with ten teams vying for the team championship. New faces in new places taking on twelve races – the winds of change have swept through here for sure.
Then again, there's the saying that the more things change, the more they stay the same. Reigning two-time champion Brad Vincent maintained the status quo when he took home the inaugural Wil-Trans Pole Award without needing to run a single lap in the practice session. His time of 1:45.322 earned him the coveted top spot, but only .177 ahead of Joseph Jordan, who'd start alongside on the front row. Jordan's teammate, Les Turner lined up third with Troy Harder starting fourth.
Starting Lineup
Row 1 – Inside Brad Vincent Outside Joseph Jordan
Row 2 – Inside Les Turner Outside Troy Harder
Row 3 – Inside Corey Wolf Outside Terry Daul
Row 4 – Inside Gerald Livingston Outside Dean Moll
Row 5 – Inside John Koscielniak Outside Reed Rundell
Row 6 – Inside Cyril Roberts Outside Andrew Gantman
Row 7 – Inside Andrew Humphrey Outside Jeff Thomas
Row 8 – Inside Tim Trayhan Outside James Prostell Jr.
Row 9 – Inside Tony Duffey Outside Karl Mumbower
Row 10 – Inside Brian Irby Outside Scott Husted
Row 11 – Inside Dennis Griffen Outside Robert Magee
Row 12 – Inside Gary Jorgensen Outside Kevin Kyle
Row 13 – Inside Jeff Marianetti Outside Ed Sutcliff
Row 14 – Inside Alan Hesebeck Outside Divina Galica
Row 15 – Inside William Kabela
Race
Lined up on the grid with over 90 miles of racing ahead of them, much of the pre-race chatter was about taking things easy, finding a rhythm, and carefully choosing exactly when to go for it and start taking risks in hopes of a victory. Once the green flag dropped, it seemed that for a few racers, that time to turn up the aggression was just after turn one. Contact sent Rundell sliding through the infield grass, lucky to find space to safely rejoin the race after losing 5 spots from his 10th place starting position. Rundell's trip was the first of many incidents from a hairy opening stint filled with spins and contact. While many would survive harmless spins through the grass, early race spins for Gary Jorgensen and Brian Irby ended up in the tire barrier, requiring help from the track safety team to continue. The two would soldier on to finish 24th and 25th respectively
Up front, pole sitter Vincent would maintain his advantage through the twisty infield section, but once again the draft on the Daytona high banks kept things closer than he'd like. The high stakes battle between himself and TeamDraft teammates Joseph Jordan and Les Turner saw the two time champion lead the first 13 laps before Jordan would finally grab the lead. Vincent would pit a lap later, giving Jordan an uncontested lap before he'd pit himself on lap 15, setting up a hard-charging race to the finish.
This season's Gentleman Jim 24 Laps of Daytona was a tough one for a few of the perennial front-runners. Hoping to improve upon his fifth place standing and make a pass on Dean Moll with nine laps to go, Troy Harder dove to the inside of Moll's McLaren in the first part of the backstretch chicane, and made slight contact at the second apex. Moll's #31 stuck to the track, while the #13 of Harder ended up stuck to the tire barrier, ending his race classified 29th and last after a promising run. Moll would continue on, but wouldn't have much more luck. Exiting the first infield hairpin, Moll spun under too much power, and slight contact from the closely following #19 Corey Wolf resulted in suspension damage that left his car un-drivable. A 28th place finish for Moll.
A race filled with excitement was about to get even more thrilling as the laps wound down. After both had pitted for fuel, second-placed Brad Vincent was in pure hunting mode, whittling leader Joseph Jordan's two second lead to practically nothing with six laps remaining. As NASCAR analyst Darrell Waltrip often notes, "It is one thing to catch someone, but another thing to pass him," and that was certainly the case between Vincent and Jordan. The two diced nose-to-tail in an epic battle and though Vincent would use the draft to close and technically lead laps 21 and 22, Jordan would maintain the advantage diving into turn one each time, refusing to give up the lead.
Halfway through the twenty-third lap, setting up for a wild final lap, the leading duo of Jordan and Vincent caught the lapped car of #25 Kabela. While he appreciated the help of the draft heading to the white flag, Jordan was surprised to find that Kabela was not backing off, making it 3-wide at the strip! Kabela would eventually back out, but not before the distraction sent Jordan too wide through turn 1, giving Vincent the room he needed to finally secure the top spot. Jordan would recover quickly, but lost too much time to become a threat to Vincent before the #18 cruised to another victory. Vincent lead 16 laps en route to the win, while second-place finishing Jordan was the only other driver to lead at the stripe, leading eight laps.
Jordan's teammate Les Turner finished third, giving the duo a 2-3 podium finish to lead the team championship as Terry Daul and Reed Rundell rounded out the top five. Sixth through tenth went to Corey Wolf, Gerald Livingston, Tim Trayhan, John Koscielniak, and James Prostell Jr., as Dennis Griffen, Andrew Gantman, Scott Husted, Alan Hesebeck and Jeff Thomas filled out 11th through 15th. Cyril Roberts, Jeff Marianetti, Ed Sutcliff, Karl Mumbower, and Robert Magee rounded out both the top twenty and lead lap finishers. William Kabela, Divina Galica, Andrew Humphrey, Gary Jorgensen, Brian Irby and Kevin Kyle finished 21st through 26th, one lap down as Tony Duffey, Dean Moll, and Troy Harder each failed to finish, classified 27th through 29th.
The win for Vincent gives him the early lead in both the Season Three McLaren Turbo Challenge as well as the three-race ITT Engineered For Life Endurance Championship. TeamDraft Srt's Joseph Jordan and Les Turner lead the team championship. Next week, the series leaves the breakneck speeds of Daytona and heads overseas to a very technical Silverstone circuit for the Towcester 30 at Silverstone.
Awards
Wil-Trans Pole Position Award Winner – Brad Vincent
Michelin "Better Way Forward" Best Start (Most positions gained lap 1)
Andrew Gantman moved up three spots on the first lap, moving from 12th up to 9th.
Amazon.com Incident-Free from A to Z Award (Incident Free Race)
Five drivers were able finish the race without any incident points. Terry Daul, Tim Trayhan, Dennis Griffen, William Kabela, and Divina Galica
Bosch Spark Plugs Hard Charger (Most positions gained start position – finish position)
Alan Hesebeck gained 13 spots through the race, starting 27th and finishing 14th.
Competitor Post-Race Comments
Terry Daul, Storm Front Racing – "After working hard in the off season we unloaded Tuesday with our new Gen S3X chassis and we found our cars to be fast in the draft with both cars in the top 4. For Thursday we made a few changes to help with the infield and qualified both team cars in the top ten. Starting from the 6th position was certainly a challenge to maintain our position while racing with the likes of Corey Wolf, Dean Moll, Troy Harder, Reed Rundell, and our SFR teammate John Koscielniak. We all swapped positions throughout the race. Coming to the checkers in 6th place we thought we might steal a top 5 with a sling-shot past Corey or Reed as they were fighting for 4th place but when they came together exiting the final turn we took the high line and stole a 4th place finish. Congrats to Brad Vincent on his win and taking the points lead in both the RSR and ITT Endurance Champion standings."
James Prostell Jr., Spirit of McLaren Racing Team – "For this race, our cars were painted all-red to symbolize Bruce McLaren's first race car, an old car found in pieces that his father intended to repair and sell for profit, but 14 year-old Bruce convinced to repair and race. I know it's just paint, but I could almost feel something change through the whole team. In seasons past, we'd kind of sigh and say 'that was fun while it lasted' as we would simply accept sliding down the running order, but this week we just kept fighting"
Last season, I almost always asked for a fresh set of tires, but after doing some 45 minute stints in the official Grand-Am series I found myself more than confident that the first set would hold and save a ton of time on pit lane, so I went for it. At the same time, I cut it a little close on fuel, peeling out of the pits about four gallons shorter than we planned…"
"I was already happy with 12th and was getting ready to sit back and watch a good battle in front of me, and when we came around to get the white flag, I noticed Gantman (07) slow way down and my first thought was that he ran out of fuel. I then set my sights on Griffen (23) and knew if I could stay in the draft, he was just a sitting duck without a drafting partner of his own, so I squeaked by for 10th at the finish – my best McLaren Turbo Challenge finish to date."
"From there it was fuel conservation mode for me as I was on fumes. I mean fuuuuumes, running sixth gear all the way through the cool down lap just to put around back to the garage. I had 0.1 gallons left according to the onboard computer, and that was probably generous itself. I talked to Gantman to see what happened because he ended up getting back up to speed and he thought the race was over! Oops! I'll take it! And at the same time, I have to say it's great running with Gary (#63 Jorgensen). I can look in the mirror and trust that he'll push me, but not push me out of the way."
Les Turner, TeamDraft SRT – "I'll take the final spot on the podium to start off the Red Sox Racing League 2013 Season 3 Championship and the ITT Mini Series. Congrats to my new TeamDraft teammate Joseph Jordan for his 2nd place finish tonight."
"As always when Red Sox Racing visits Daytona, we take the time to reflect back and remember our good friend and fellow competitor Gentleman Jim Albertson. We miss you Jim!"
Jeff Thomas, TeamDraft SRT II – "Due to two slide jobs tryin' to save my car from a spin I went from a top 10 car to a mid pack finish… all in all a good event but we need to not overdrive our car at Silverstone. Looking forward to Silverstone, we expect better results there, for myself and my teamie Kevin Kyle. Good job to our team counterparts Joseph Jordan and Les Turner for leading the team championship."
---
You may also like...
---