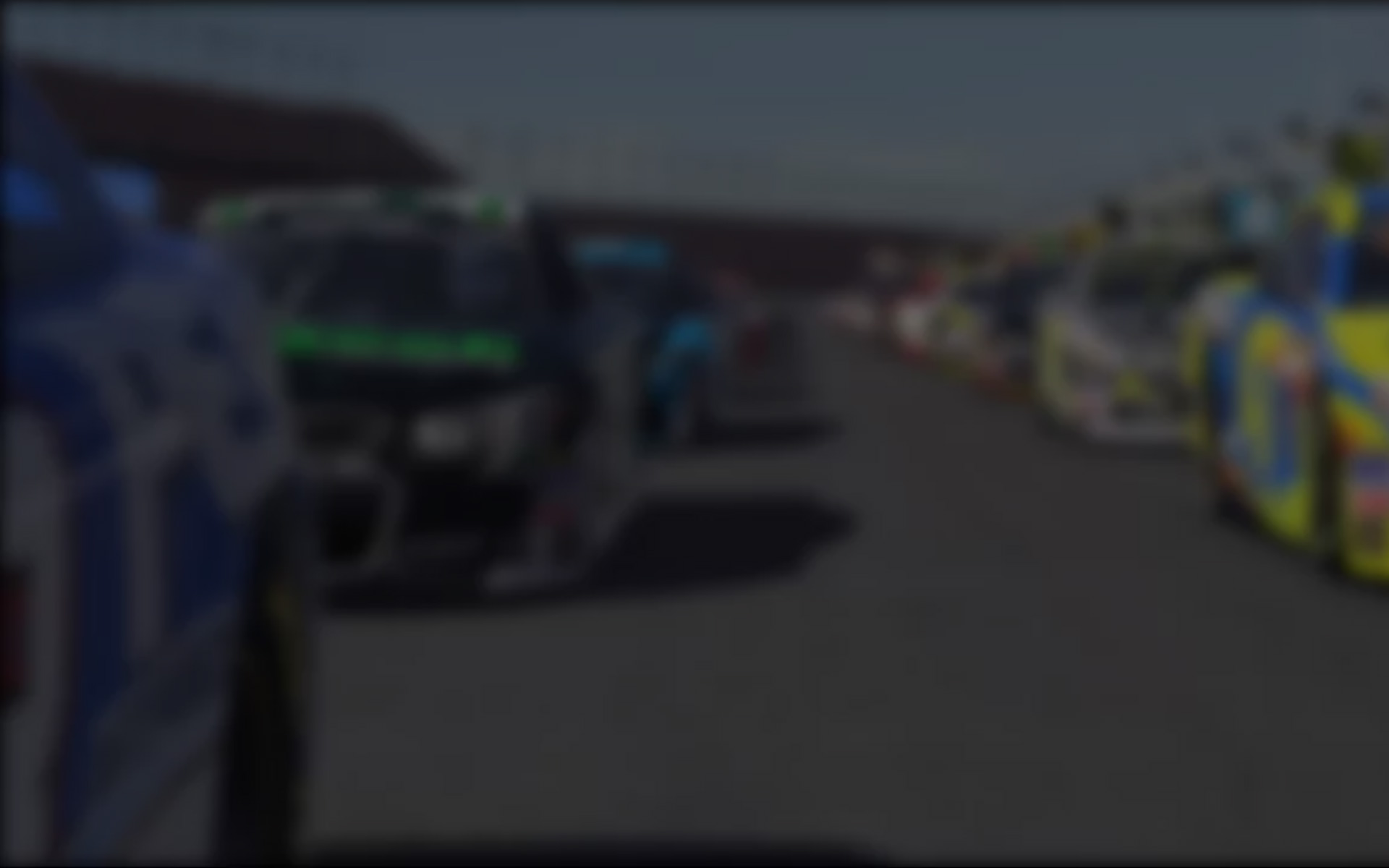 Adam McCosh has been able to do something most of us dream of doing, and that is racing in real life. He began racing real cars in 2006, but has recently had to stop due to other priorities.  It is clear though that his experiences with real world racing have contributed to his success on iRacing, as he has scored 11 career victories in 131 starts on the oval side of iRacing, including two victories this year in 13 starts.  He also races in several leagues on iRacing including the Short Track Pro Cup league, as well as both ISRA STARS and the POWER Series.
You can learn more about iRacer Adam McCosh in this week's Get to Know . . .
Q:     How long have you been sim racing?
A:    Overall, probably about 11 years. Started with NR2002, went on to NR2003 (both offline), then jumped on iRacing.
Q:    How did you get started in iRacing?
A:    Back when MySpace was the "thing," I was in a NASCAR "group."  Occasionally, we'd talk about NR2003 or rFactor, but some guys also mentioned iRacing. I decided to make the jump when I lost my NR2003 game disc, and didn't want to risk blowing $100 on a scratched up copy from eBay.
Q:     Which race car driver in any racing series do you like the most?
A:    Jeff Gordon. I've been a huge fan of his since I first got into racing as a kid.
Q:     What type of hobbies do you do outside of iRacing?
A:    I used to race in real life, but ever since I started to seriously focus on college, racing has taken a back seat. I can't really say I have any hobbies right now, outside of iRacing. I just don't have enough time.
Q:    What is your greatest accomplishment on iRacing?
A:    Winning at Las Vegas in the Gen 6 car back in Season 1 2013. Prior to that, I'd never won outside of the Legends, Street Stocks, or Late Models. It was nice to get that monkey off my back.
Q:     What car and track combination on iRacing would you like to drive in real life?
A:    That's a tough one, but I'd have to go with the Williams at Circuit of the Americas. I know we don't have the track yet, but it's been scanned, so it's coming!
"My brother has a dog named Danica."
Q:    What type of racing do you like to watch on TV?
A:    Mostly NASCAR, but I also watch pretty much all of F1, and IndyCar. Occasionally, I'll watch Grand-Am or ALMS/WEC if I can catch it.
Q:     How do you think your fellow iRacers see you?
A:    I really don't know. I've never considered myself a big enough name that people really thought anything about when they saw me in a race. I would hope, though, that people see me as someone they can trust to race hard but clean.
Q:    What are three things that people on iRacing probably don't know about you?
A:    That I've raced in real life, I've never won a road race on iRacing…ever, and my brother has a dog named Danica. I don't know that's the best I can come up with.
Q:    What is your favorite racing series on iRacing and why?
A:    NASCAR Class A Series, especially now with the Gen 6 car. I think the Cup car has always suited my driving style pretty well, and the car itself can be a challenge 'cause of the horsepower and weight, so good results are pretty rewarding.
Q:    If there was one thing you could change about iRacing, what would it be?
A:    Not having every oval car sound exactly like the Gen 6 cars (tongue firmly planted in cheek). Seriously, though, I'd honestly probably go with per-car iRating. I know for me, I'd be more willing to race other cars "not in my wheelhouse," like the Indycar or Sprint Car, if I knew it wasn't going to mess up my ratings in the cars I drive more often.
Q:    What is one thing that you love the most about iRacing?
A:    I greatly enjoy how this is so realistic and so serious that us nerds with our desk chairs and plastic wheels can join a race, and find ourselves competing against guys with names like: Dale Earnhardt Jr., Shane van Gisbergen, Parker Kligerman, Justin Wilson, etc. People that most of us might never actually race against in a real car, and are usually rooting for on TV. I'm not one to get star struck, but that's just really, really cool that we can do that.
Q:     Overall, how do you rate your success on iRacing?
A:    Honestly, I'd say maybe a 6/10. There's still a lot I want to accomplish in my iRacing "career:" win more frequently, win a division/overall championship, go for Pro (maybe even DWC), and get better at road racing (enough to feel like I'm actually racing and not mowing the virtual lawn). I've taken some steps throughout the year that, if I really focus on it, hopefully will allow me to accomplish some of those goals over the next year or so.
---
You may also like...
---