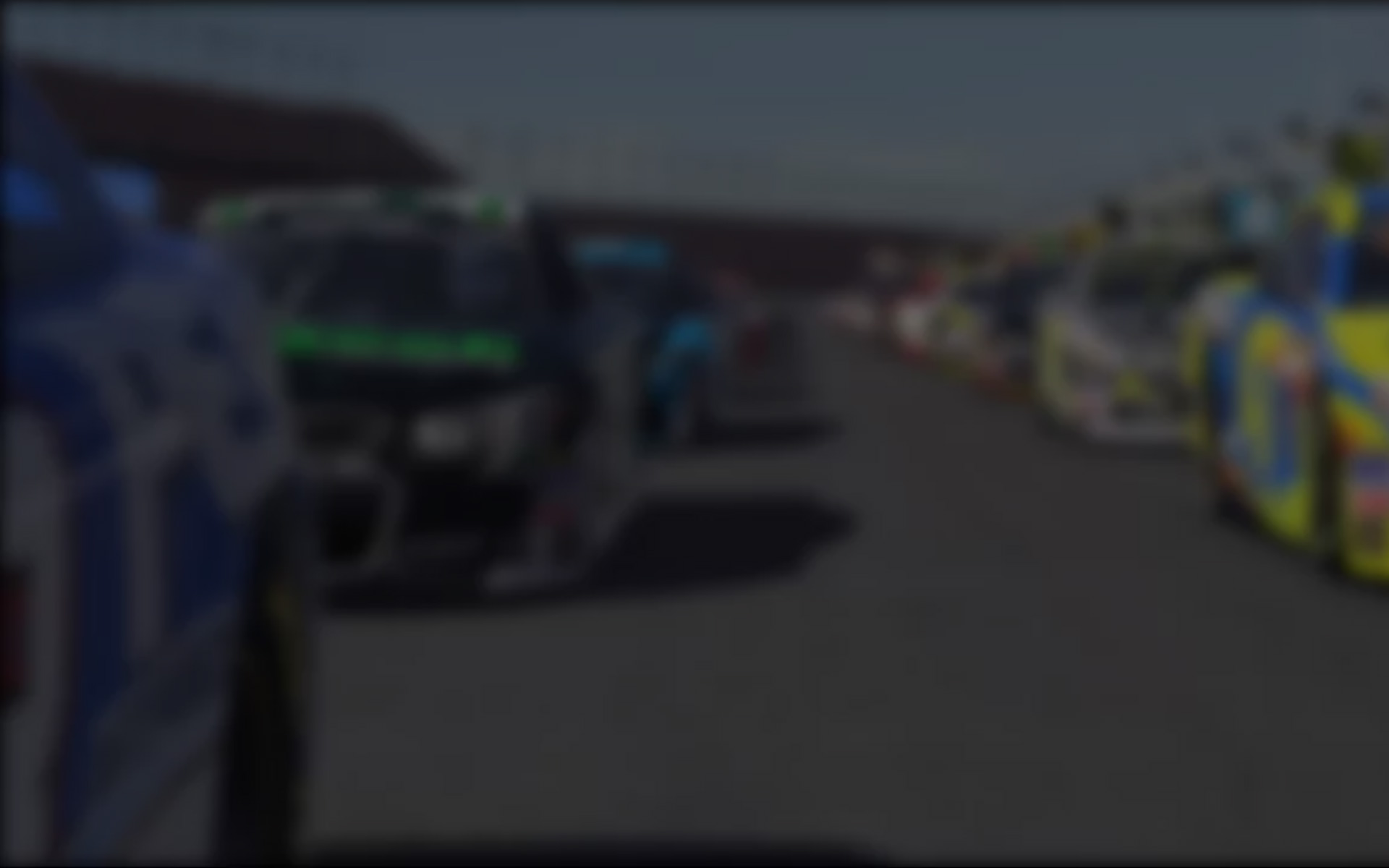 This week I interviewed 18 year old Brandon Hauff from Wantagh, New York. Since he joined iRacing two years ago, Brandon has started over 1,500 oval races and has won 103 times. So far in 2013, he has won nearly 10% of the races he has entered. Whether it is a short track like Richmond International Raceway, or the high banks at Daytona International Speedway, Hauff knows how to get it done on ovals, and I enjoyed the chance to talk to him about his iRacing career and more in this week's Get to Know…
Q:    How long have you been sim-racing?
A:    I have been sim racing now for almost three years now, between nr2003, rFactor and iRacing.
Q:    How did you get started in iRacing?
A:    Back in 2011, a few of my buddies from NASCAR 09 suggested that I should get iRacing because they had and said it was awesome. We would always play 09 but since the servers were going down, we needed a new racing game/sim, so we all got into iRacing, and haven't looked back since.
Q:    Which race car driver in any racing series do you like the most?
A:    By far, since I was eight years old, my favorite NASCAR driver has been Kasey Kahne.  I became a fan back in 2004 in his rookie year, because I just loved the way he drove and how he would finish so good, especially for being a rookie at that time.
Q:    What type of hobbies do you do outside of iRacing?
A:    Most of the time when I'm not on iRacing, I'm playing on my PS3 or just going outside to do some outdoor activities.
Q:    What is your greatest accomplishment on iRacing?
A:    I hope my biggest is yet to come, but I would have to say that so far, my biggest accomplishment is just being in contention for pro in Season 2.  I'm pretty sure that I wasn't in the spotlight to be in contention to make it at the beginning of the season, but I made my way into contention with better patience and consistency than I had in the past.  Even though I didn't make it, I would have to say that is my biggest one so far.
Q:    What car and track combination on iRacing would you like to drive in real life?
A:    I would honestly like to drive an oval car such as the Gen6 or the Late Model at any short track.  I love watching short tracks on TV, and I would be thrilled to race one in real life if I ever had the chance to do so.
"We needed a new racing game/sim, so we all got into iRacing, and haven't looked back since."
Q:    What type of racing do you like to watch on TV?
A:    I like to watch any type of racing on TV, whether it would be NASCAR, Indycar, F1, GRAND-AM, or even dirt races if they're on.  I just love to watch racing.
Q:    How do you think your fellow iRacers see you?
A:    I would hope that they think of me as respectable in many situations, and someone who will gives lots of room on the track when necessary.
Q:    What are three things that people on iRacing probably don't know about you?
A:    One thing people probably don't know about me is that I used to write for a racing website called theracingexperts.com. Another thing is that I race on an awful computer that is eight years old. One last thing is that even though I am a big NASCAR fan, I have never actually been to a race, which would probably shock a lot of people I tell it to.
Q:    If you could go back and see one race from the past (past Monaco GPs, Daytona 500s, etc.), live at the track, what race would you choose?
A:    I would want to go back and watch the 2007 Daytona 500 live at the track. It was such a great race to watch on TV, and I would love to watch the incredible finish there live to see it all happen right in front of my eyes.
Q:    What is your favorite racing series on iRacing and why?
A:    I love racing in the Class B fixed series, just for the competition and the caliber of drivers in that race in that series, whether they race on a week to week basis or just occasionally. It hasn't always been my favorite, but in the past few months, it has become my favorite to race.
Q:    If there was one thing you could change about iRacing, what would it be?
A:    I think I would change the way the races end.  I would want them to add green-white-checkers, just to make sure that the race ends under green.  I feel like if there is a good race going, with a late race caution, and not going back green, it takes something away from how good a race actually was.
Q:    What is one thing that you love the most about iRacing?
A:    There really isn't one specific thing that I love about iRacing.  To me, everything is great right now with the sim.  I think that they have made some great strides with their updates over the past year or so and I think that they have improved the sim by a lot, making it a lot of fun for everyone.
Q:    Overall, how do you rate your success on iRacing?
A:    So far, I would give myself an 8/10.  I have never won a championship, or won any big race, but I feel like I have overachieved compared to what I expected to do back when I first got iRacing.  I am looking to make the pro series next season, and have a chance to compete there for a spot in the 2014 NiSWC.
---
You may also like...
---