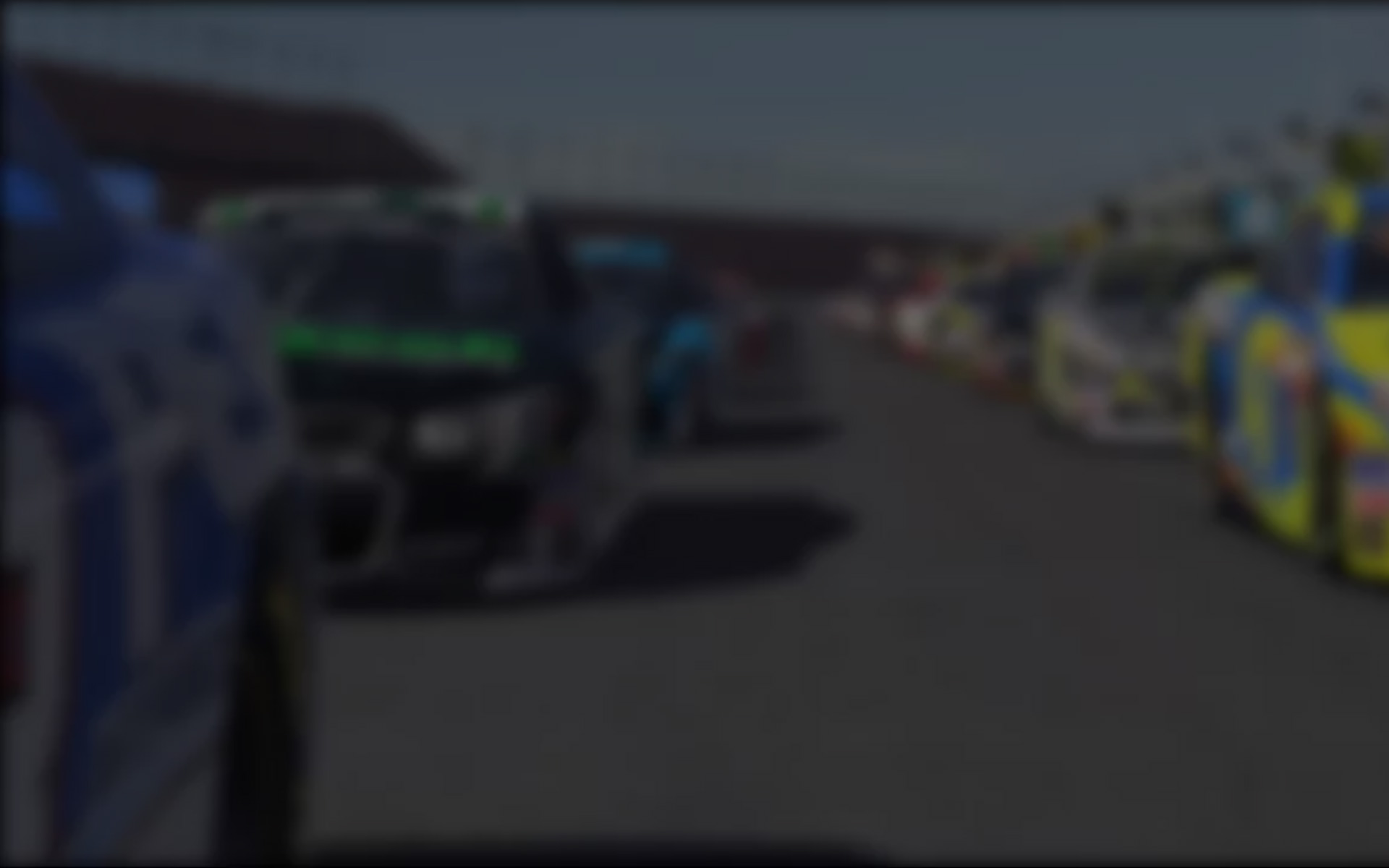 For this week, I got the chance to interview an iRacer who has been able to take his dream of racing from the sim world, to the real world. A member on iRacing since January 6th, 2010, Brodie Kostecki has started nearly 1,000 oval races and has won over 330 times, his most previous win coming in the Gen 6 Chevy SS cup car at Daytona International Speedway. Already this year, he has started over 100 races and has won 37 times. He has been able to transfer his sim racing talents into the real world.
Having started racing when he was only three and having racing be in his family a long time before he was born, Brodie has definitely gotten used to running in several different types of cars at different types of tracks, and this year is likely his biggest racing challenge to date, as he is running in the UARA Series and the NASCAR K&N Pro Series East. In part one of my interview with him, we focus more on his sim racing career and the highs and lows of his sim racing career.
1) How long have you been sim racing?
I started back in 2006 on Xbox codemasters racing games.
2) How did you get started in iRacing?
I saw some of my friends from real life racing were giving it a try, I thought I would too.
3) Which race car driver in any racing series do you do you look up to the most?
Jimmie Johnson, he is one hell of a driver and is always on the limits.
4) What type of hobbies do you do outside of iRacing?
Tennis, Surfing (when I can), Racing
5) What is your greatest accomplishment on iRacing?
It would have to be winning the top split of the iRacing Indianapolis 500
6) What car and track combination on iRacing would you like to drive in real life?
The latemodels at Irwindale
7) What type of racing do you like to watch on TV?
NASCAR, TORC, Lucas Oil Off Road
8) How do you think your fellow iRacers see you?
I think they see me as a hard racer that never gives any room.
9) What are three things that people on iRacing probably don't know about you?
I don't like traveling, I love Italian food, I live in Mooresville, NC
10) If there was one thing you could change about iRacing, what would it be?
I would take away fixed racing
11) What is one thing that you love the most about iRacing?
I love the tracks and how detailed they are.
12) Overall, how do you rate your success on iRacing?
I think I have done a good job but there are things I can still do better, so I would give myself a 6/10.
---
You may also like...
---