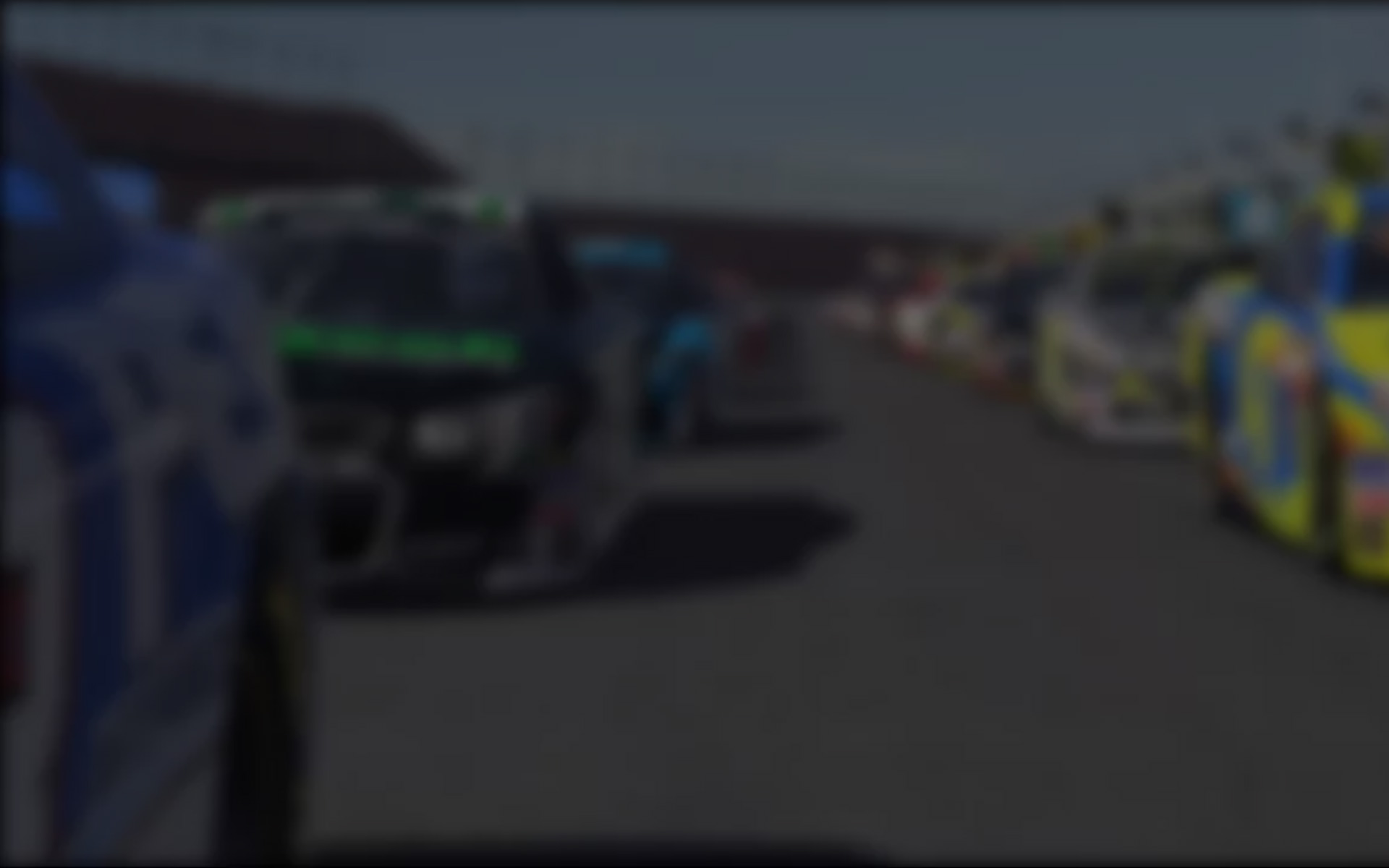 From Commerce, Georgia, iRacer Jake Hayes has not even celebrated his one year anniversary on iRacing. Although he only joined iRacing in June of 2013, he has already started 344 oval races and 212 road races, and has recorded 14 and 19 victories respectively. On ovals, he got his first career win on his second day as an iRacer, in the iRacing Street Stock series at USA International Speedway. Twelve days later, he went to victory lane for the first time on a road course at Summit Point Raceway in the iRacing Mazda Cup Series. Although he has more victories on road courses than ovals, he primarily races on ovals, with an iRating of 3578.
There is more to Jake Hayes than meets the eye and you can learn more about him in this week's edition of Get to know…
Q:    How long have you been sim racing?
A:    I started sim racing in June of 2013.
Q:     How did you get started in iRacing?
A:    I got my start in sim racing because I was tired of the unrealistic NASCAR games that I played on console.
Q:    Which race car driver in any racing series do you like the most?
A:    Well, that's a hard one. I always cheered for Jeff Gordon and Dave Blaney in NASCAR, and even though I don't get to watch a lot of F1, Kimi Raikkonen has always been my favorite over on the road side . . . so I guess I'll call it a tie.
Q:    What type of hobbies do you do outside of iRacing?
A:    I enjoy fishing in the lake outside my house. Taking long walks is also something I enjoy.
Q:    What is your greatest accomplishment on iRacing?
A:    Winning the NASCAR iRacing Series race at Martinsville last week. Your heart just beats so fast when you're about to win one of those.
Q:     What car and track combination on iRacing would you like to drive in real life?
A:    I really want to drive the Ford Mustang FR500S around Spa. The Mustang Challenge has that combination and it is a blast!
Q:    What type of racing do you like to watch on TV?
A:    NASCAR: I watch every lap of every Sprint Cup race. I'm a diehard fan of the sport.
Q:    How do you think your fellow iRacers see you?
A:    Well, I know not everyone likes me, but then again a lot of people do, so I really don't know.
Q:    What are three things that people on iRacing probably don't know about you?
A:    One – I can put both my legs behind my head at the same time.  Two – iRacing is the first PC game I've ever purchased/ subscribed to.  Three – I've lived in Georgia my whole life.
"On console racing games . . . a clean race was when less than three cars flipped in a five lap race."
Q:    What is your favorite racing series on iRacing and why?
A:    The Mustang Challenge. Great Community, Great Car. Everyone reading this should go buy the car now!
Q:     If there was one thing you could change about iRacing, what would it be?
A:    The iRacing staff does a good job with this type of stuff. I'm not going to request anything as they do a great job.
Q:     What is one thing that you love the most about iRacing?
A:    I enjoy how on iRacing you can have good clean races and meet some great people. On console racing games like Gran Turismo, a clean race was when less than three cars flipped in a five lap race.
Q:    Overall, how do you rate your success on iRacing?
A:    So far I would rate myself a B. I really think I'm doing good to have only started sim racing ten months ago. I want to improve my skills and join a top team (CFI, LRM, etc.) and learn from some of the more skilled sim racers. Maybe someday I'll make the Pro Series, who knows?
---
You may also like...
---