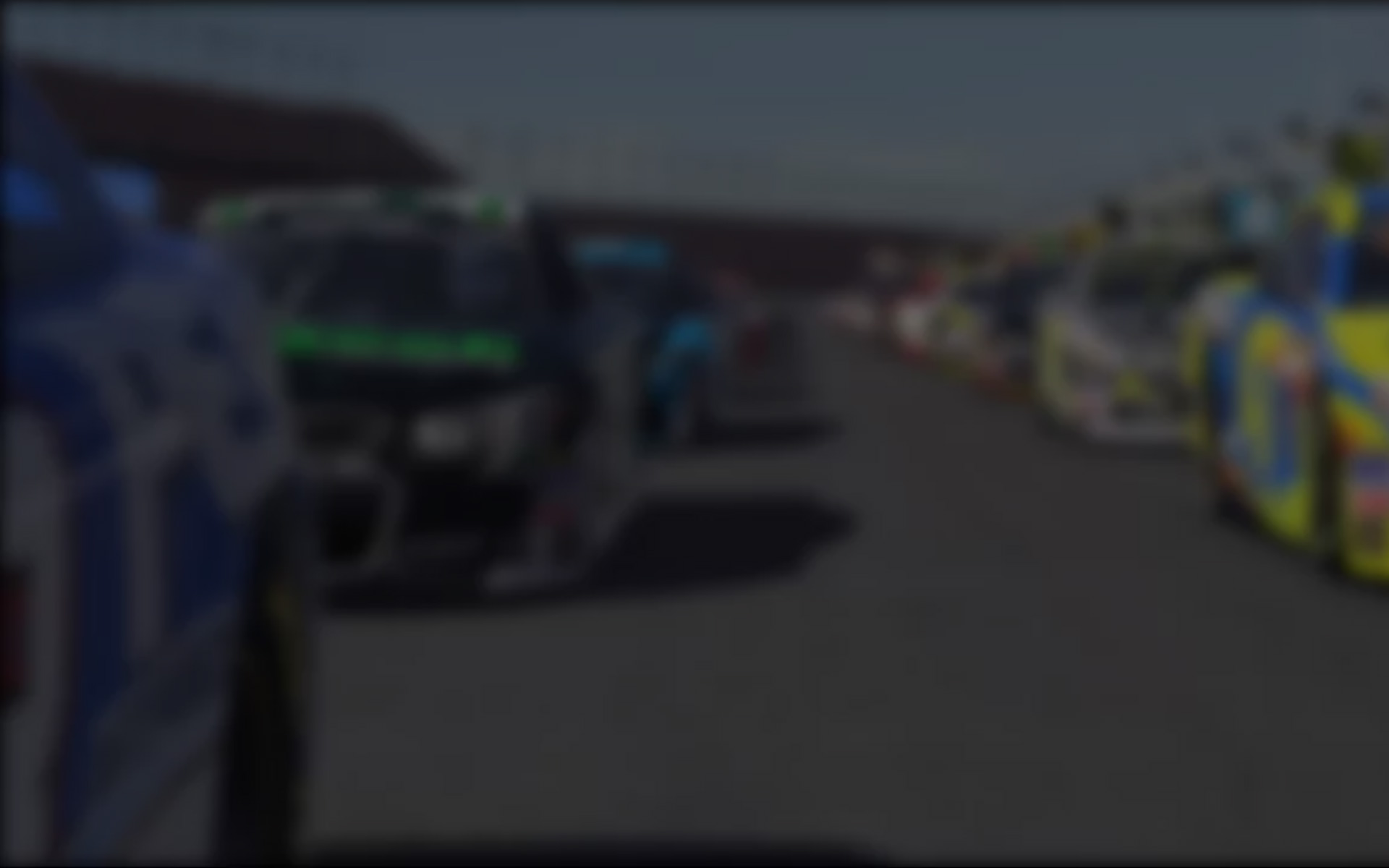 Some may know him as the creator of the iR Forum app, others may know him as a member of the Gathering of Tweakers league. iRacer Nick Thissen, racing out of the southern Netherlands is a jack of all trades when it comes to iRacing. His statistics certainly show that he knows a thing or two about sim racing. Thissen has made 775 starts on road courses in iRacing, with 65 career victories and over 400 top five finishes. His first victory came on August 16th, 2011 at Lime Rock Park in the NVIDIA Cup Series. He has made far less oval starts, with only 36 official races on his resume, but has driven to victory lane on three occasions, with his first victory coming in the Street Stock Series in the summer of 2012. He was the overall champion of the Road Warrior Series last year in season 3, and finished third in Division one of the series last season. In part one of my interview with him, we talk about his start in sim racing, his views on the latest additions to iRacing and how he has given back to the iRacing community.
Learn more about Nick Thissen in this week's edition of Get to Know…
Q:  What attracted you to racing in general?
A:  I started watching Formula 1 on television, and then gradually moved to playing racing games, and strangely I only really got into racing when I started playing iRacing.
Q:  When did you start sim racing and how?
A:  I started relatively late playing games like DIRT, GRID and F1 2010 and got a cheap steering wheel for that. I found a nice community online (Gathering of Tweakers – more on that later) where people were having an F1 2010 lap time competition and joined that, and I found that I did pretty well. When that game got boring most of my competitors moved on to this new 'sim' called "iRacing." I had never heard of it and I was afraid the sim aspect of it would be too much, but I decided to try it over the school holidays. I was hooked right away and never looked back.
Q:  How do you think the dynamic track surfacing has changed racing so far?
A:  I think it has been pretty subtle so far, the rubber and marble build up looks pretty realistic but unfortunately most of our races are not very long so the effect is minimal. But I'm confident it will be a big deal in the upcoming endurance leagues this season such as the GoT Endurance Series and the NEO Endurance Series.
Q:  Picture your dream sim racing/ gaming setup: how does it look?
A:  First of all moving to a triple screen setup would be nice; I am still stuck with a single screen unfortunately. Since I use my computer for work as well as the other occasional (non-racing) game I don't want to make the step to a full racing rig with triple screens. But someday I will! My ideal setup would be to have a regular working desk and also a racing rig connected to the same computer so I can simply sit in my rig if I want to race and use my regular desk for other stuff.
"I only really got into racing when I started playing iRacing."
Q:  What other hobbies do you do outside of sim racing?
A:  Besides sim racing, I like traveling, snowboarding and programming. My job makes traveling from time to time easy as I often go to conferences all over the world (and usually stick on a few weeks of vacation with my colleagues when I'm there). Snowboarding has been my favorite sport for a long time and I usually try to go for snowboarding holidays at least once a year; usually to the Alps in France or Austria. I've also been in Colorado for four months and made sure to go snowboarding in a different area pretty much every weekend. I once spent over two hours completely changing the route my friends and I had planned through Colorado (we were already half-way) that would allow us to go to Aspen for a day, even though there were several seemingly impossible constraints (already booked hotels, not wanting to go on Thanksgiving day, having to make it back to Denver in time for our flight, etc.). We added about 400 miles to our trip but we managed!
Programming is another hobby that I like to do from time to time. I used to write software as a holiday job and I often use it in my daily job as well so I try to keep up with the latest developments and always enjoy creating some nice applications for iRacers.
Q:  What job do you do in real life?
A:  I have a Master's degree in Applied Physics and I am currently doing a PhD in physics at the Eindhoven University of Technology (TU/e). My research area is based around novel carbon nanomaterials such as graphene and carbon nanotubes. I am trying to figure out solutions to the many problems that are still preventing these materials from making it into your computers, specifically synthesizing them in new ways and contacting them to form nano-electrical circuits.
Programming is an important part of my job as I mentioned. I often have large sets of data to process which would take weeks and weeks of repetitive clicking to do by hand, so I am constantly writing some software tools to do it for me.
Q:  You said that one of your hobbies is programming, have you done any programming related to iRacing?
A:  I like to keep my programming hobby fresh so in my spare time I am often trying to come up with projects that allow me to learn some new technology or language. For iRacing it all started with a setup database where our community could upload their setups for easy sharing. I soon figured it would be good to open the database up to the public, but interest was pretty low as both uploading and downloading the setups was a little tedious and not many people knew about it. I decided to start a project similar to Trading Paints – except for setups – called iRacing Setup Sync. It works on top of the vast database of setups (more than 7000!) and automatically downloads relevant setups for your car and track when you are loading the sim. It also keeps track of your laps and shows you an overview of your recently used setups, where you can choose to upload them back with a single click. It is designed to take "finding and sharing setups" out of your hands and simply give you any setups right there in your garage whenever you need them.
I was also interested in programming for Android smartphones, and I decided to try and tackle an often heard complaint that the iRacing forums are pretty hard to use on a mobile device as they don't really scale well. I created the iR Forum app where users can read and post on the forums much more easily, and I use it every single day myself!
---
You may also like...
---