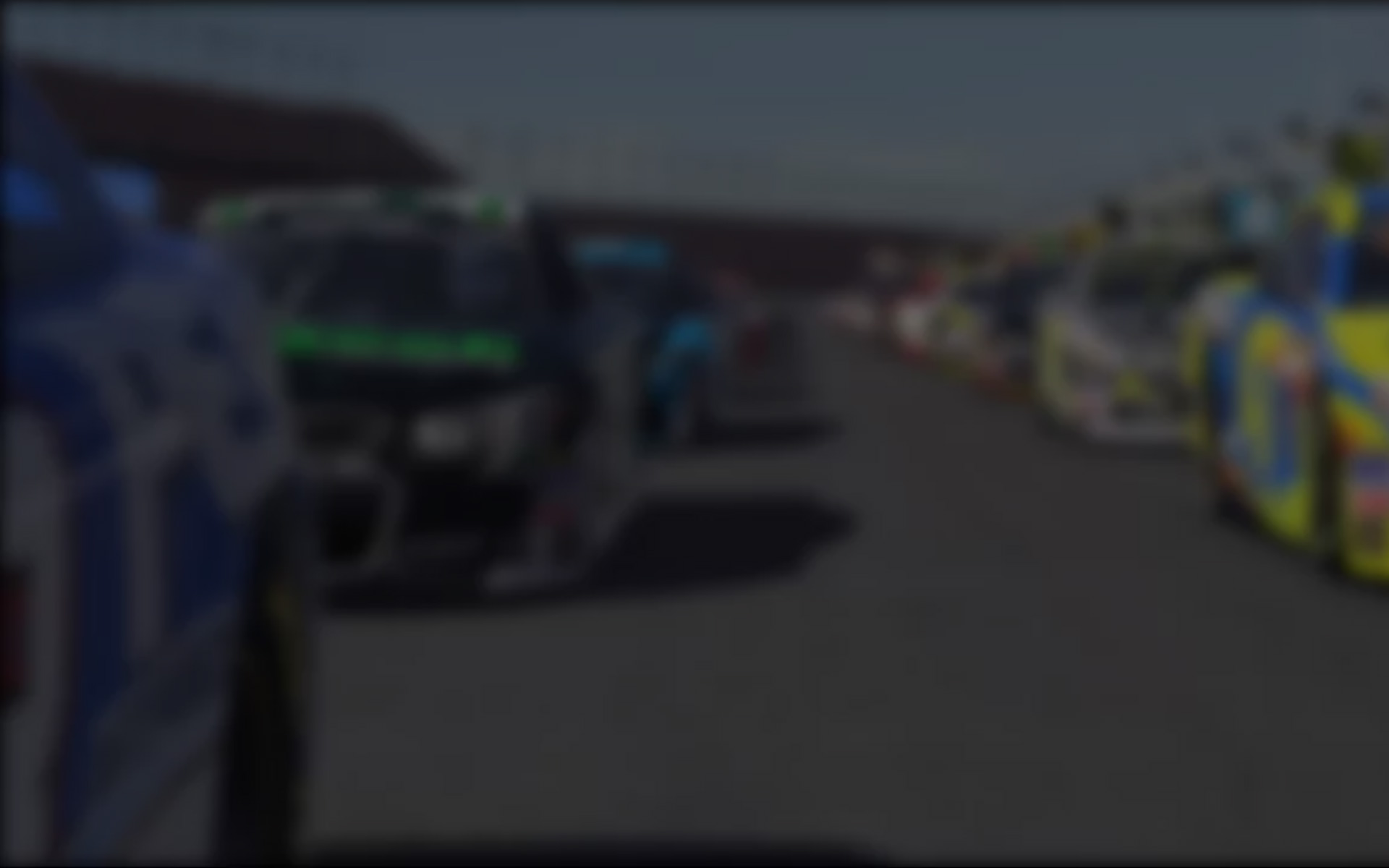 Last week, we introduced you to iRacer Nick Thissen. Sim racing out of Roermond, a city in the south of the Netherlands, Nick is a very experienced oval and road sim racer, having been a member of iRacing since August 12th, 2011. In part two of my Q&A with Thissen, we talked about his involvement in leagues on iRacing, including the Gathering of Tweakers community, and more interesting things about his life outside of the virtual track.
I hope you'll enjoy the second and final part of my Q&A with Nick Thissen in this week's edition of Get to Know.
Q: Are you involved in any leagues on iRacing? If so, which ones and how are they?
A: Of course I am involved with the Gathering of Tweakers community, but more on that later. As a driver, I am mostly involved in the NEO Endurance Series with my team mates Bas Slob, Bob van Katwijk and Remco Moedt and our team manager Joep Willemsen. We managed a very nice fifth place last season and are hoping to improve on that this season, though it will be difficult!
Q: Here you can specifically talk about Gathering of Tweakers and what you guys do and what you're about.
A: Gathering of Tweakers (GoT) is an online community which is part of a very popular website called tweakers.net. The website is one of the most popular (Dutch) technology sites and focuses on news, testing of hardware and software, etc. Their forum is called 'Gathering of Tweakers' and many communities form naturally via forum threads about a game. The term 'tweakers' by the way implies tweaking or 'adjusting' hardware and software – definitely nothing to do with drugs!
"A bear was apparently very interested in our tent in the middle of the night (I have no idea, I slept through it…)"
As with most other games, iRacing has its own forum thread where people interested can talk about the sim. About 4 years ago especially Joep Willemsen spent a lot of effort in building a big community around this thread. This includes things like writing a very informative and extensive "opening post" for the thread with all kinds of information about iRacing, setting up regular hosted races, practice and training sessions, and coordinating the creation of several "third party" websites for our community. While GoT in general has been around for longer, the GoT iRacing community was born then. As we expanded to more and more members (currently over 100 active members!) I started helping on the organizational side and our activities expanded fast. Every Monday we host a race with a different car / track combo in our Monday Tournament. Every Tuesday we host a practice session with a different car each season. Besides that we regularly hosted real training sessions for newcomers. At the end of each season we host a big 'finale race,' and we usually get a full grid of drivers there and have seen some awesome racing. Finally, when the NEO Endurance Series (NES) was announced last year, we decided to start our own series as a support series for the NES; hence the GoT Endurance Series (GES) was born. We raced in the same weekend at the same tracks and all our races were broadcast by the same people, creating a very realistic 'race weekend'. We are just about to start our second season together with the second season of the NES and we're very much looking forward to another great season!
Q: What is the most bizarre moment you have had on iRacing?
A: I think that would have to be the last 6 minutes of the ELMS Spa 2.4 hours race. I believe this series was a precursor to the current NEO Endurance Series and it had one of the best racing I have ever seen – even though it is already years ago! In this particular race, my competitor Bjorn Spindel spun in the very first lap and I thought I was going to take an easy P2. He had a great race through the field however and I found him in my rear mirror with about 10 minutes to go. Since there was a very strict 'no passing' rule in Eau Rouge, I got stuck behind a slower class car and Bjorn got a free pass. I thought that was the end of it, until the exact same thing happened to him two laps later and I was in front again! The rest of the race was pretty intense, that was a very unexpected last 10 minutes of a pretty lonely race!
Q: What is one car and track combination you would like to race in real life?
A: Anything really! I have no real life experience but I'm sure it will happen at some point, probably at Spa, Zolder or the Nurburgring, all of which are pretty close to where I live.
Q: What is the most exciting thing you have done this year?
A: I did a small road trip through California after a conference, visiting pretty much everything between San Francisco, Los Angeles and Yosemite, where a bear was apparently very interested in our tent in the middle of the night (I have no idea, I slept through it…). I did similar trips in the US earlier all the way from DC and New York to Colorado and finally to Florida.
Q: Name one place you want to visit this year.
A: Having seen most of the US I am now branching out for holidays in Costa Rica at the end of October. Australia is also still high on my list but "this year" is pretty short so that will be tricky!
Q: What is one race you would like to see live at the track that you haven't yet?
A: I have not seen so many races, a couple of Blancpain GT3 races and two WEC races at Spa. I would really like to visit a big NASCAR race at some point. I have been to Homestead but not during a race; I think the atmosphere would be awesome.
---
You may also like...
---