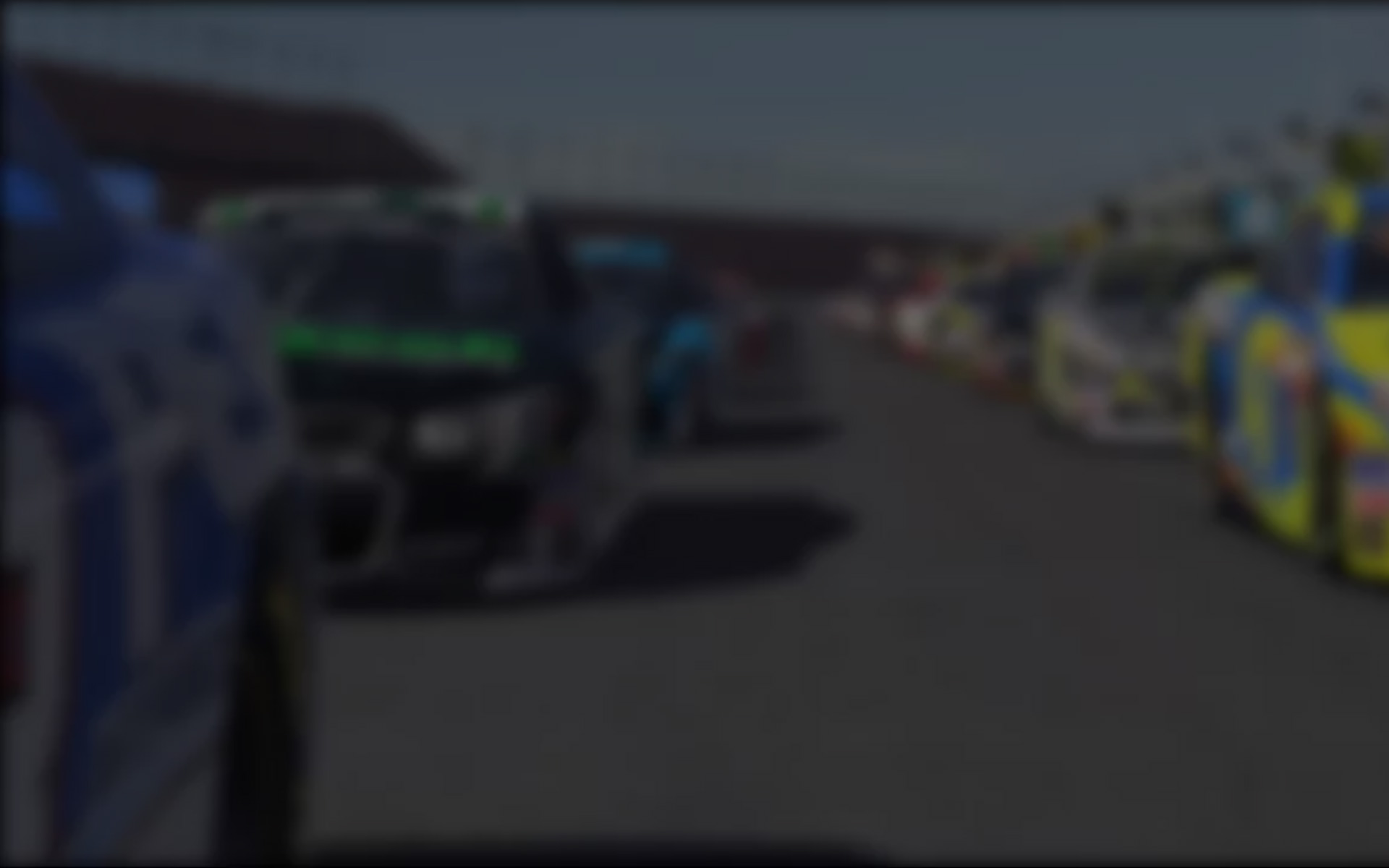 Born and raised in the Netherlands, iRacer Pascal Teunissen was attracted to motorsports at an early age. Now, at the age of 34, Teunissen has taken his passion for racing to the sim world. A member of iRacing since January 22nd, 2013, Teunissen has competed in 238 official road course races and has made 31 trips to victory lane. With over half of his career races ending in a top five finish and an average finish of sixth, Pascal is certainly the picture of consistency. Currently, Teunissen is a regular competitor in the IMSA iRacing Online Sportscar Championship Series where he runs in the RUF RT12R CSpec Class.
Learn more about Pascal Teunissen in this week's edition of Get to Know…
Q:    What attracted you to racing in the first place?
A:    I think I was five or six years old and still remember what happened. I knew racing was there, but never saw it on TV. Then suddenly on a Saturday afternoon my older nephew gave me two posters of F1 cars. Of course I was exited having two posters of those mythical cars for me back then, but then my dad told me out of nothing that F1 was on TV like every two weeks. He switched on the TV, and I was watching the qualifying of Monaco. Since then, I've been a huge race fan.
Q:    When did you start sim racing and how?
A:    I think that was on an old IBM XT PC with Grand prix circuit when I was eight or something. Steering pixels around the screen, engine sounds made by the PC … beeper? We can't call that sound now anymore, but I was young, it was F1, so I was very happy. Later on when I replace this pc, I started doing Grand Prix 2, and then the sim racing really started. Later on it was GP3 and GP4. GP4 I played a lot until the Codemasters F1 series launched. I stopped doing the Codemasters series because it was too easy, too buggy and driving online was a nightmare.
So I started looking around and found iRacing. Original plan was to get an A-license as quickly as possible and do F1. That plan has changed a bit. After almost 1.5 years of driving the Skippy, I have now driven the RUF C-Spec for almost 1.5 years. F1 is a forgotten plan now, and I think I can call myself a GT driver now.
Q:    How invested, would you say, are you into your sim racing?
A:    I would say very much. Real racing costs a lot of money, and I think sim racing is the perfect solution for it. I try to drive each day (yes, I need a lot of practice) and do one or two races in the weekend.
I try not to think too much about the hardware investment, but it's still much cheaper than real racing. But the face people get when I tell that they can get a complete working pc for the money I spent on only pedals and wheels, will never change.  And it's better to sit behind my PC sweating my butt off than sitting in front of the TV doing nothing.
Q:    What is your most memorable race on iRacing?
A:    I think that would be the Interlagos race in the NEO Endurance series. Two teammates could not race, so Kevin Vekemans and I had to do the full six hours.
Somehow because of grid penalties and a wonderful qualifying lap by Kevin, I found myself third on the grid, surrounded by the pro drivers of the other teams.
It was a lot of pressure, but I think I gave them a good run for their money. After six hours of racing, we finished seventh, which was also our best result with the team.
I was completely exhausted, but so satisfied. It was also my very first race with my new Fanatec wheel which I received two days before the race.
Q: What other hobbies do you do outside of sim racing?
A:    I've loved computers my whole life, so if I'm not sim racing, I am probably doing something with a PC. From playing a game, learning, modding, and seeing how stuff works.
I used to do Judo and scouting, but I stopped doing that.
"After six hours of racing, we finished seventh . . .I was completely exhausted, but so satisfied."
Q:    What job do you do in real life?
A:    I'm a system administrator for a company called Winvision in the Netherlands. They got a few customers in healthcare (hospitals, mental care) and education (high schools).
I normally spent my days with the healthcare customers working in an environment based on Citrix or some sort of other Virtual desktops software.
Q:    Funniest moment you have had on iRacing?
A:    I can't recall a particular moment, but there must be something happened or said during a Gathering of Tweakers event. It's always fun to practice or race with them, and I always enjoy it. Maybe the moment when we tried to cut Turn Four on Lime Rock by jumping over the hill in the grass on the right . . .
Q:    Most bizarre moment you have had on iRacing?
A:    Not the action itself, but more the reaction of the HPD driver in this video I posted a few weeks ago.
After the crash I was scratching my head of confusion, so I asked why he did that. His reaction was: "I want to be a man, so I don't lift." I was scratching my head even harder after that. Thankfully, these kinds of moments do not happen that much and it was a practice session.
Q:    If you were given the opportunity to race in real life, would you take it?
A:    That's not even a question. OF COURSE I would take that opportunity.
Q:    What is the most exciting thing you have done this year?
A:    That has yet to come. First I am going to visit the Belgian GP for the ninth time this year. I'm looking forward to when I leave the track on Sunday 16:00.
My dad, brother in law and I go on Friday morning to Spa. Watch all of the free practices and support series while enjoying the Belgian "waffles" and beer. And this year, there is a kid called Max Verstappen, so I can support a fellow Dutchman, which makes it extra exciting for me.
The second thing I am really looking forward to is my two week holiday to South Africa, Botswana and Tanzania in October. My parents have been married for 40 years and they decided to celebrate it over there. Five years ago with their 35 year marriage they celebrated on the west coast of South Africa, which was a blast. I expect the same this year on the east-coast.
Q:    Name one place you want to visit this year.
A:    Spa. GO MAX!!!
Q:     What is one race you would like to see live at the track that you haven't yet?
A:    I think I would go for the Silverstone GP. Le Mans is a close second. I think the atmosphere in Silverstone is great with all those crazy English fans.
Maybe they are not that drunk in their own country, but outside the UK, most of the time, you get entertainment for sure.
Q:     What is your favorite moment on iRacing from this year?
A:    It is hard to tell. I have had a lot of hard but fair fights in the IMSA series with other RUF C-Spec drivers. It is always fun to sneak by behind with the faster classes to get a position, or try to close the door quickly when someone tries to sneak by me. It's just the dynamics of MC racing. So I think I call my favorite moment the IMSA Series in general.
---
You may also like...
---