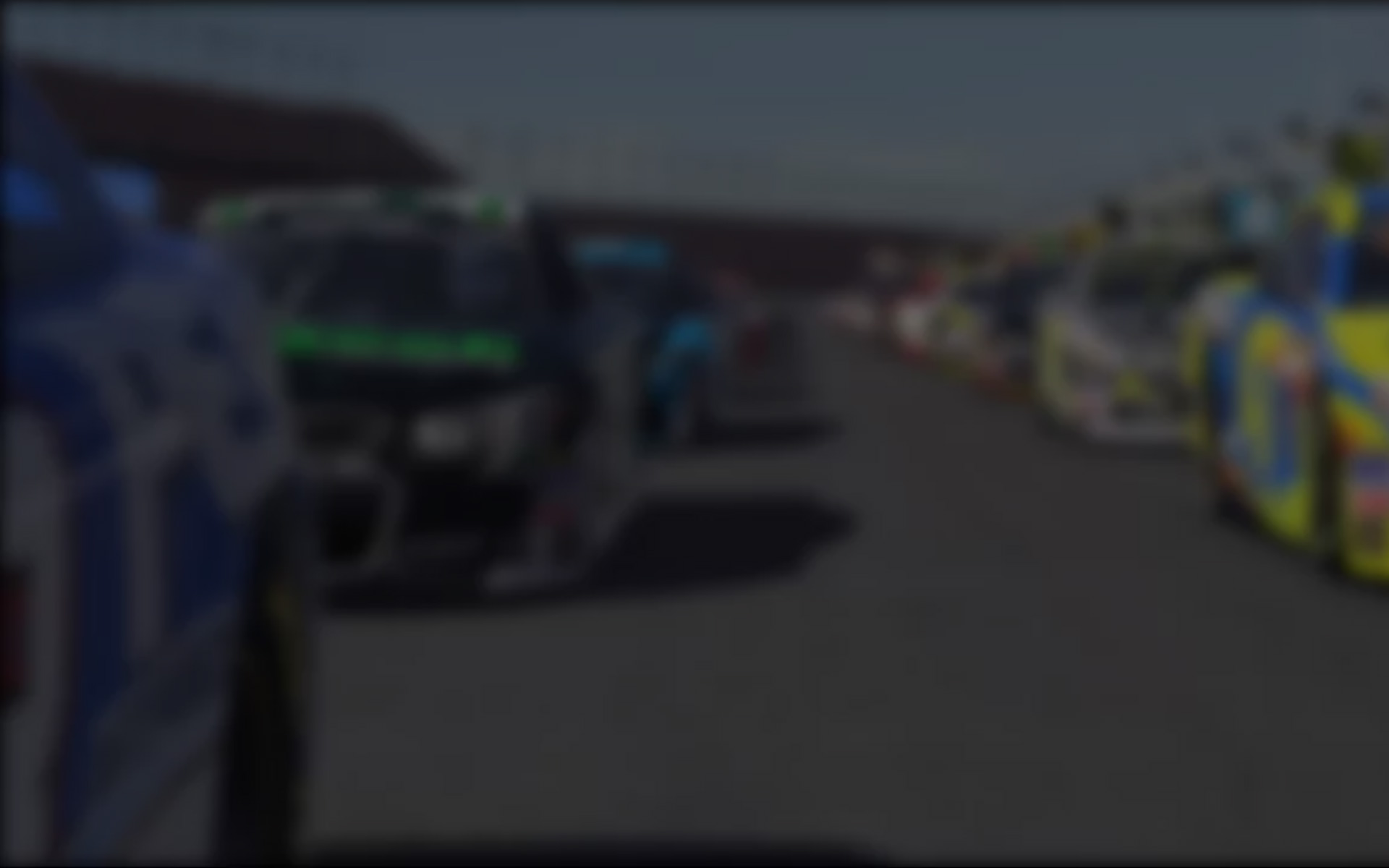 For some people, being able to drive a race car just once in their lifetime is a dream. 21 year old iRacer Phillip Schallenberg has not only driven a race car, he's raced go karts, a Nissan GT-R, a Nissan 370z and a Caterham all competitively at one point. Racing for Schallenberg is certainly not confined to his chair and computer in Maastricht, the capital city of Limburg in the Netherlands where he has lived his entire life.
A member of iRacing since November 2014,  Schallenberg has started a total of 236 official races on iRacing, all coming on road courses. In those starts, Schallenberg has started from the pole position 22 times, has finished in the top five in nearly 50% of the races (104/236) and has won 24 times. His first career victory came at Summit Point Raceway on December 1st, 2014 in what is now known as the VirtualRacingSchool.com MX-5 Cup Series. His 24th and most recent victory came in the RUF Cup at the Nürburgring.
His iRacing career, although very impressive, does not even come close to defining him. Learn more about Phillip Schallenberg in this week's edition of Get to Know…
Q:  What originally attracted you to racing?
A:  It is my special connection to the Nürburgring in the first place. I've grown up not that far away from the track, and since my age of nine, I watched there many VLN and 24 hour races. For me it's not only about the cars and the races, but also about the atmosphere, the fans and special connection you feel there. Thus, one of my life goals is a participation in the VLN league.
Q:  When did you start sim racing and how?
A:  During my childhood I played various racing games, but with the age of 16 I felt that I wanted to get into racing somehow. I bought Gran Turismo 5, joined an online VLN league and started racing with the PS – Gamepad. Since then I basically had the best time of my life: Together with many members from the GT Tempel forum I developed very rapidly, bought my first wheel and joined the biggest Gran Turismo lan-events in Germany, which built very strong and enduring connections between those German communities.
In 2013 I already focused on the Playstation GT Academy and tried to build up my racing competence by doing some racing on local go-kart-tracks and extending my endurance sports program. The effort paid off: In 2014, I achieved the seventh place at the German GT Academy Race camp in Silverstone. After some analysis and reflection I decided to join iRacing, as I knew that this simulation would prepare me much better for real-life racing at the Nürburgring.
Q:  How invested, would you say, are you into your sim racing?
A:  I use sim racing as a preparation for real-life racing, which means that I try to find a balance between real-life and sim racing in order follow my university life and still having enough time for friends and sports. Still, it is much time I am investing, as I am organizing and racing (RUF C-Spec) in the AVIA vVLN, which is the biggest virtual VLN series out there. Additionally I create a YouTube series called "Nürburgring Academy," which should help newcomers to tackle the Ring by following my instructions.
Q:  What is the last book you read?
A:  Coincidentally it has to do with motorsports. It's an instruction book called Driving Cars Sporty and Safely by rally legend Walter Röhrl.
Q:  What other hobbies do you do outside of sim racing?
A:  Next to sim racing, I mainly do some mountain biking and I go to the gym. This helps me to switch off from university and stabilizes me in sim racing and prepares me for real racing.
Additionally I organize every November a karting event with many drivers from the VLN, 24h Race Nürburgring, Blancpain GT Series and the Porsche Carrera Cup.
Q:  What work do you do in real life?
A:  I am an International Business student in Maastricht in the Netherlands. In the future I will try to use this education to get into the motorsports business.
Q:  What has been your funniest moment you have had on iRacing?
A:  One year ago I had a pretty awesome race against a driver called "Lukas Jestädt" in the Blancpain Sprint series. He sent me a friend request. I wondered what this guy wants from me and then I recognized that he was my main enemy from the past Gran Turismo lan events. Since then we did many races together.
Q:  What was the most bizarre moment you have had on iRacing?
A:  It was the moment after the last race in the qualification for the Blancpain Endurance World Championship. We missed the Top 40 by a few points, because we totally messed up the Road Atlanta races, but scored in each other race a number of points which belong to the top 20 teams.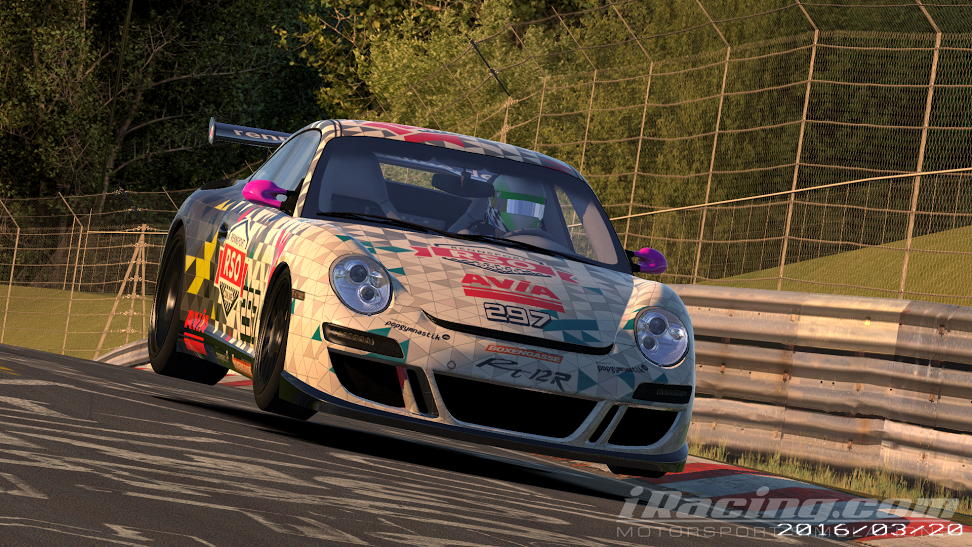 Q:  If you were given the opportunity to race in real life, would you take it and why?
A:  Definitely! I know how to behave on a track and with serious sim racing I am sure that I am prepared pretty well. As I have mentioned before, I am definitely going to race the Nürburgring in the future.
Q:  What's the most memorable thing that happened to you last year?
A:  The concert of my favourite band called Foo Fighters at Rock am Ring, the biggest German rock festival. I was standing in the first rows and it was just an awesome experience!
Q:  What is one race you would like to see live at the track that you haven't yet?
A:  My bucket list includes amongst other things the Le Mans 24h and the Isle of Man TT. This year I will probably visit Le Mans, so my next target will be the quiet British isle.
Q:  What is your favorite moment on iRacing from this year?
A:  I guess it's the win of the RUF Cup class in the second race in the AVIA vVLN at the Nürburgring. With a really clever strategy we achieved to overtake our enemy — Pure Racing Team — in the last few laps and secured the class win. It was totally unexpected, as we lost 40 seconds in the first two hours due to setup issues.
Q:  What is your favorite TV Show?
A:  If I watch TV, than it has to deal with cars. So quite often I watch "DRIVE" and the German series "Grip – Das Motormagazin." which features interesting racing cars and drivers very often.
Q:  Name one place you haven't been that you would like to visit and why.
A:  I really would like to visit the endless wilderness expanses of Canada, as there is really no human sign.  I've grown up in nature, so I really value the freedom and possibilities you have there.
Q:  Can you tell us about your family?
A:  Firstly I have a very awesome and patient girlfriend, who supports everything I do in sim racing and real-life. One story I can tell you is, that she accepted my absence at her homecoming due to my GT Academy visit to Silverstone.
My parents and three brothers and sisters are also responsible for my current situation, so I want to give them a big hug and thank them for the last 21 years!
---
You may also like...
---