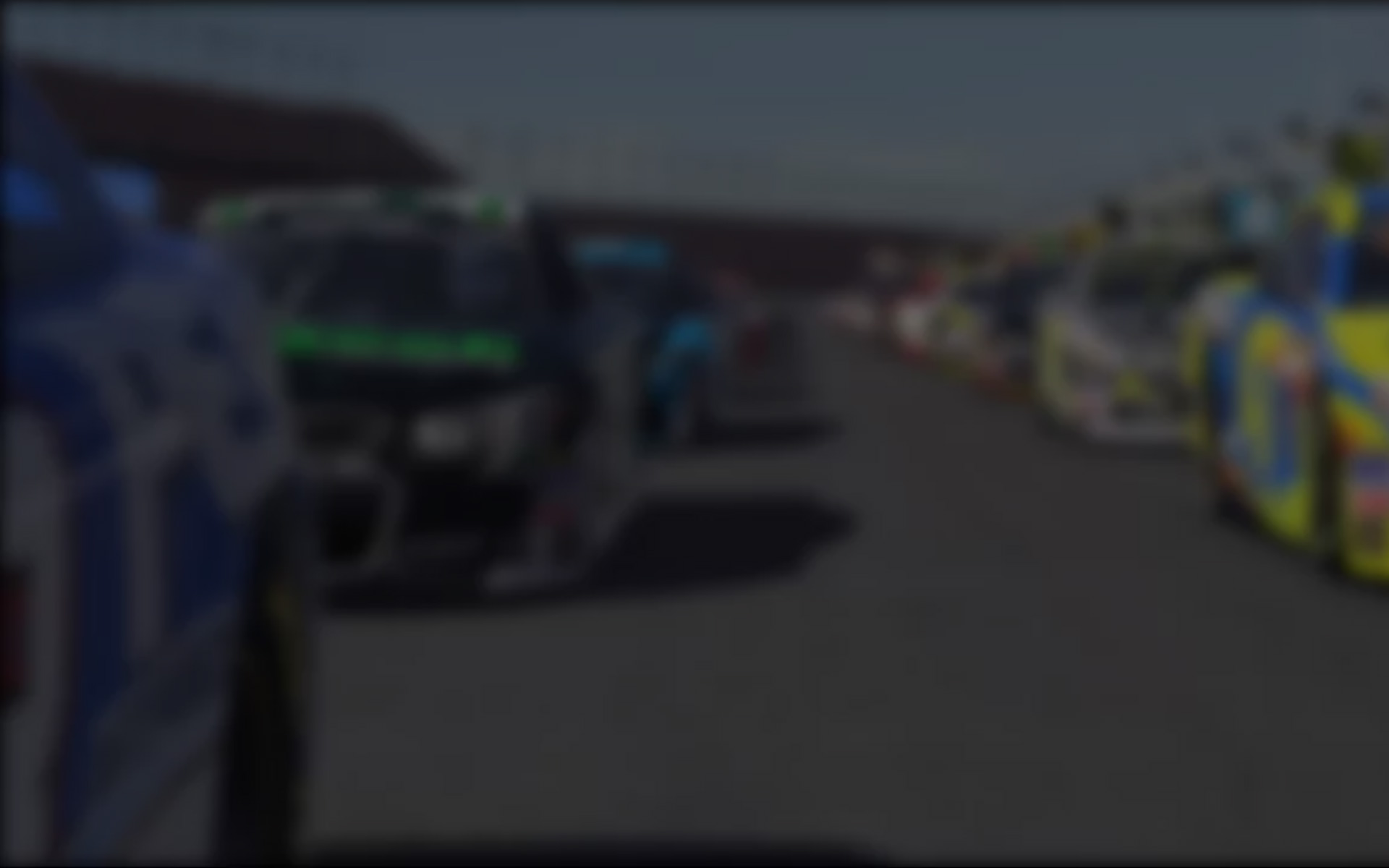 If you want to talk about an iRacer with talent, and I mean a lot of talent, then you have come to the right place. The iRacer I interviewed for this week's Get to Know article joined iRacing.com on June 26, 2008 and earned his first win a day later in the Legends car at Lanier National Speedway. Since the day he joined iRacing, he has started 547 oval races and 69 road races and has won 205 times on the oval side and 18 times on the road side of iRacing. One of the 65 iRacers to have run in the inaugural season of the NASCAR iRacing.com Series World Championship, he also competed in the 2011 and 2012 editions of the series, including completing 16 out of 18 races in the 2011 season and finishing in the top 35 in points.
21 year old Richie Davidowitz lives in East Moriches, NY and has accomplished as much on real race tracks as virtual race tracks. He started racing go-karts in 2001 at the age of 10 and stuck with karts until last year when he made his move into world of "real" racing . . . in the real world counterpart of the car he used to earn his first iRacing.com win: the Legends car.
If summer ever finds you on Long Island, you will probably find Richie racing at Riverhead Raceway.  Last year, he finished ninth in points even though he missed two races, and he also captured 2012 Legends Rookie of the Year honors at the track. Overall, he finished 65th out of 400 in the INEX national points and sixth in state of New York.
Richie Davidowitz is one guy who definitely knows how to race, and I got the chance to talk to him about his experiences on iRacing and his thoughts on iRacing and this week's edition of Get to Know…
Q:        How long have you been sim-racing?
A:        I have been sim-racing since 2005. Eight years.
Q:        How did you get started in iRacing?
A:        I got started in iRacing when I was one of the final batches of people to be added to iRacing before their full public release. All my friends were on iRacing so I just tagged along.
Q:        Which race car driver do you look up to the most?
A:        I like Mike Stefanik. He races NASCAR Whelen Modifieds in the Northeast. I like his aggressive but conservative style of racing.
Q:        What type of hobbies do you do outside of iRacing?
A:        Racing my legend and racing go-karts. I started racing in 2001 at the age of 10.
Q:        What is your greatest accomplishment on iRacing?
A:        Being able to make my way into the top level of iRacing's oval series, the DWC.
Q:        What is one long term goal that you hope to still accomplish in iRacing?
A:        No long term goal. I would like to win the oval DWC championship, but I am in it to have fun.
Q:        What type of racing do you like to watch on TV?
A:        Not much racing on TV these days, I do enjoy watching a little bit of NASCAR and F1.
Q:        How do you think your fellow iRacers see you?
A:        I am unsure as to what fellow iRacers think of me. On track maybe aggressive.
Q:        Who is Richie Davidowitz outside of iRacing?
A:        Very easy going. I like to talk about racing.
Q:        If there was one thing you could change about iRacing, what would it be?
A:        We need multi-groove racing.  That would put some great fun on iRacing.
Q:        What is one thing that you love the most about iRacing?
A:        The competition factor is the best available for sim racing.
Q:        Overall, how do you rate your success on iRacing?
A:        I would say I am above average.
---
You may also like...
---