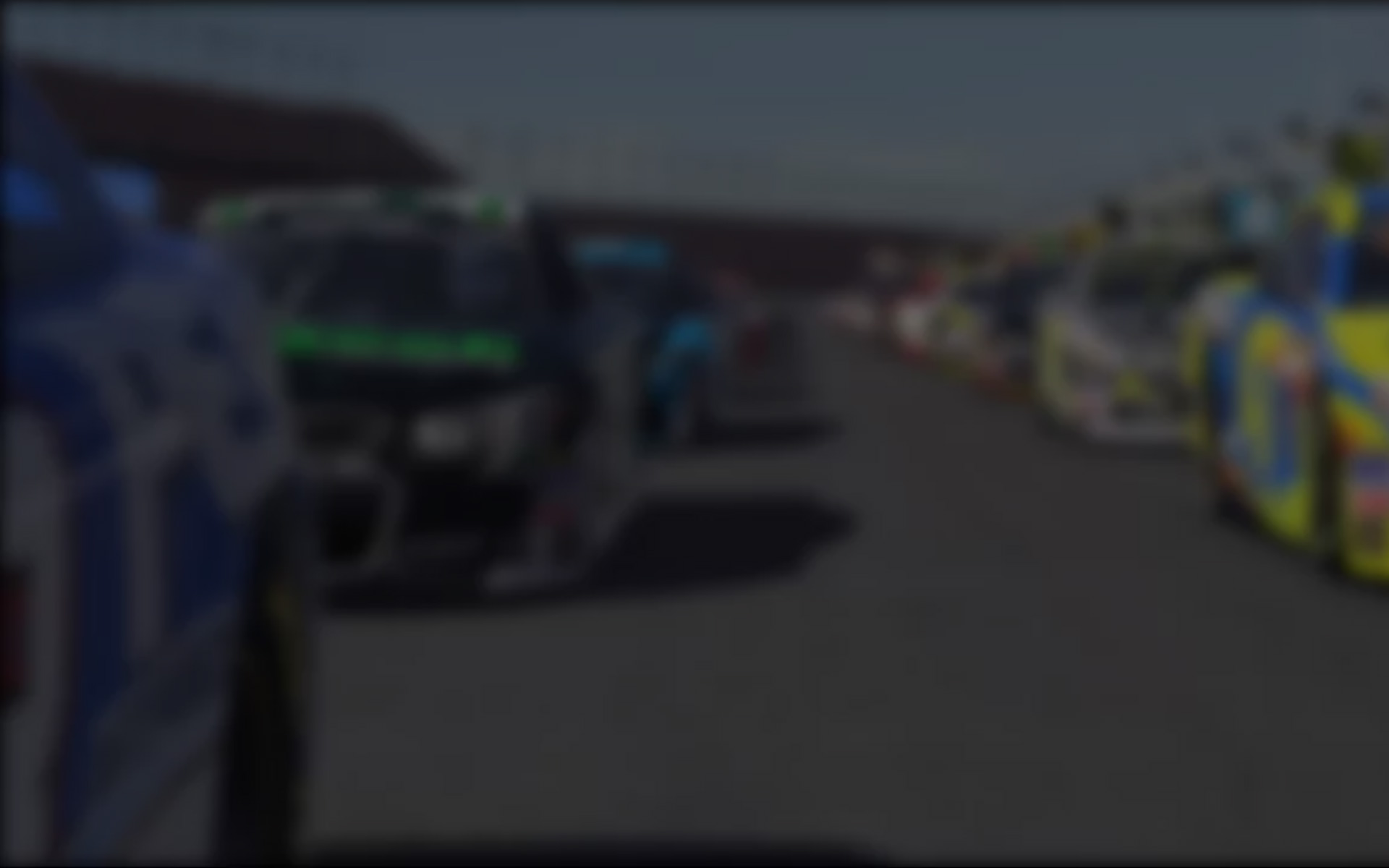 If you look up improvement or persistent in the dictionary, you'll probably find a picture of Steven Eszenyi. Steven has been on iRacing since July of 2010.  Statistically, he didn't get off to a very great start. In 2010 he ran 217 oval races and three road races, and although he won a total of 17 times, his average incidents per race on the oval side was 8.21 and on the road side, 18.66. The 17 year old driver from Trumbull, Connecticut has definitely had a long and a rather messy road towards being one of the top drivers on the oval side of iRacing.
In 2012, in Eszenyi's words, "(I) decided to take this seriously" and he definitely got results. He started 931 oval races and earned 157 checkered flags. He also finished in the top five over 50% of the time. He finished second in the points in his division of the second season of the NASCAR iRacing.com Class A Series and in the third and final season to race into the NASCAR iRacing.com Pro Series, Eszenyi gave it all he had. Steven finished 13th overall in the points that season and missed the Pro series by 118 points.
Although 2012 might have not ended the way he wanted, he started off 2013 with winning one of the biggest races of the year: the top split of the Daytona 500 World Tour of iRacing event. This season, Steven Eszenyi is in the top 20 in the overall points standings in the Class A series and looks to make a charge towards the top 10 in points. Steven has allowed nothing to get in his way through his journey on iRacing and I got the chance to talk to him about the ups and downs of last year, and what he is hoping to accomplish this year…
Q:    How long have you been sim racing?
A:    I have been sim-racing since July of 2010, starting with iRacing. I have used NR2003 since then though.
Q:    How did you get started in iRacing?
A:    I saw the DWC point standings on NASCAR.com and decided that I wanted to be there one day. I signed up for a year the next day.
Q:    Which race car driver do you look up to the most?
A:    I look up to Kasey Kahne and Jimmie Johnson. They have both come a long way in their racing careers and were always looked at as underdogs when they first came up.
Q:    What type of hobbies do you do outside of iRacing?
A:    I like to fish and go to the local gun range over the summer. I also run in a league at my local indoor go-kart track.
Q:    What is your greatest accomplishment on iRacing?
A:    My biggest accomplishment so far is winning the top split of the 2013 Daytona 500. I thought it was really cool to lead as many laps as I did and to win in a field full of so much talent.
Q:    What is one goal that you hope to accomplish this year on iRacing?
A:    I hope to make the Pro series in one of the three seasons. I would like to take it a step farther and qualify into a WCS race later on in the year if I am able to qualify into Pro.
Q:    What type of racing do you like to watch on TV?
A:    I watch all kinds of racing on TV. My favorite is NASCAR and I rarely miss a race.
Q:    How do you think your fellow iRacers see you?
A:    I'm sure that every person has a different opinion but I hope that they see me as a fun guy to talk to and someone that they enjoy racing with.
Q:    If there was one race in your iRacing career you could go back and change, what would it be and why?
A:    I can't really pick one race but it would be one of the Class A races during 2012 Season 3. I missed Pro by just over 100 points that season and I had some races where I could have done better than where I did.
Q:    If there was one thing you could change about iRacing, what would it be?
A:    I would like to have the changing tracks and more pit stop adjustments. I think if the track changed over the course of a race then that would allow us drivers to change more things on pit road. I hope that one day we will see track bar adjustments and the ability to add spring rubbers.
Q:    What is one thing that you love the most about iRacing?
A:    I love having the ability to compete against so many other drivers and being able to have friends all over the world. It's really cool to get into a race and have guys like Timmy Hill or Scott Speed in there running alongside of me.
Q:    Overall, how do you rate your success on iRacing?
A:    I would give it a 7/10. There are still many things that I would like to accomplish but I have already completed some things that I couldn't picture only a year ago.
---
You may also like...
---