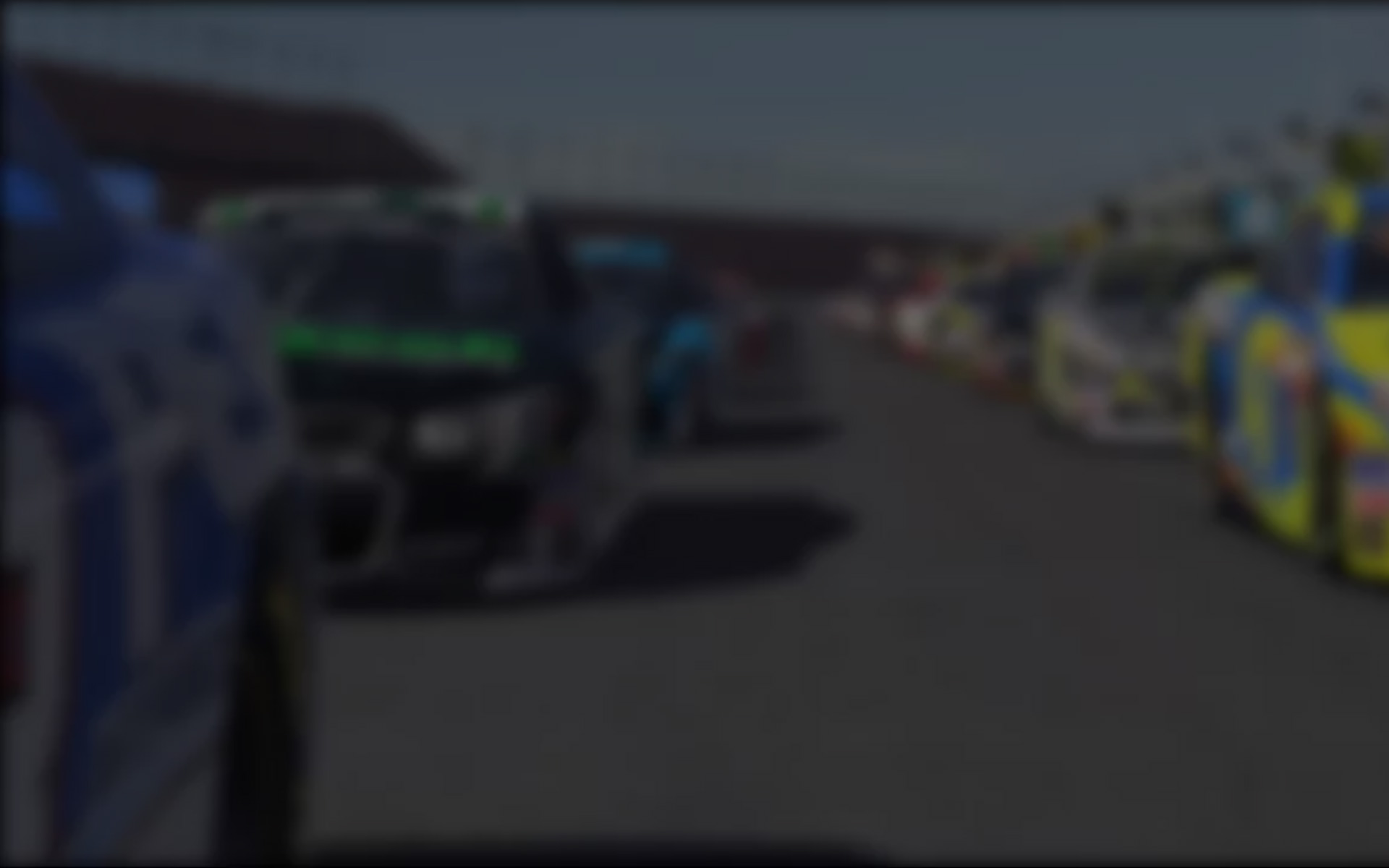 Born in 1995, Will Lamb has accomplished a great deal since joining iRacing in the summer of 2010.  Lamb's career oval and road statistics are nearly mirror images of one another.  On the oval side, Lamb has 376 career starts races and has scored 43 wins. He has finished in the top five nearly 62% of the time. On the road side of iRacing, he has started 373 races and has won 46 times, and has finished in the top five nearly 50% of the time. If you think don't think those statistics aren't close, than look at his road and oval iRating and ttRating. His ttRating across the board is 1350 and his iRating between the two types of racing is exactly the same: 3048.
Will Lamb is definitely the definition of a balanced sim-racer, and I got the chance to talk to him in this week's edition of Get to Know…
Q:  How long have you been sim racing?
A:  I signed up for iRacing in 2010, but didn't actually start to race until later in 2011.
Q: How did you get started iRacing?
A:    I first heard about it when I saw iRacing's sponsorship on Marcos Ambrose's car at Pocono. A friend of mine mentioned it not long after that so I decided to check it out.
Q:    Which race car driver in any racing series do you like the most?                                                                                                                                                             A:    It's a tossup between Jimmie Johnson and Will Power. I've been a fan of Johnson since he started racing for Lowe's in 2002, but recently my interest has turned towards the IndyCar Series. I chose Will Power because he's as fast as anyone and he speaks frankly, unlike many of the others.
Q:    What type of hobbies do you do outside of iRacing?                                                                                                                                                                                        A:     I enjoy traveling to races at local short tracks and occasionally racing karts here in town. In the offseason, I like watching the Charlotte Bobcats on TV and in person.
Q:    What is your greatest accomplishment on iRacing?                                                                                                                                                                                       A:    It's probably finishing in the top 10 in points for the Indy Road series for three consecutive seasons while also being the highest ranking American.
Q:    What car/track combination on iRacing would you like to drive in real life?                                                                                                                                      A:    My immediate thought would be the IndyCar at Indianapolis, but the Lotus 49 at Mosport would be a blast, too.
Q:    What type of racing do you like to watch on TV?                                                                                                                                                                                              A:    In short, anything from Formula 1 to NASCAR.
Q:    How do you think your fellow iRacers see you?                                                                                                                                                                                               A:    A consistent and reliable competitor who races the right way.
Q:    What are three things that people on iRacing probably don't know about you?                                                                                                                                 A:    One, I've done two Skip Barber racing schools; two, I drive a Mazda3; three, I'm just as laid-back in real life as I am in iRacing.
Q:    What is your favorite racing series on iRacing and why?                                                                                                                                                                                 A:    Indy Road. I've bounced around from series to series as of late, but I still call Indy Road home. Now it's just a waiting game for the DW12 to be released.
Q:    If there was one thing you could change about iRacing, what would it be?                                                                                                                                           A:    A quicker production rate for new content. I know it's a small group whose focus is on quality not quantity, so I understand why things take so long.
Q:    What is one thing that you love the most about iRacing?                                                                                                                                                                             A:    The community. Everyone knows everyone which adds another dynamic to the racing that you won't find anywhere else.
Q:    Overall, how do you rate your success on iRacing?                                                                                                                                                                                          A:    I'd give myself a seven out of 10. I haven't won any huge races, but I think I have proven to be pretty quick under the right circumstances.
---
You may also like...
---