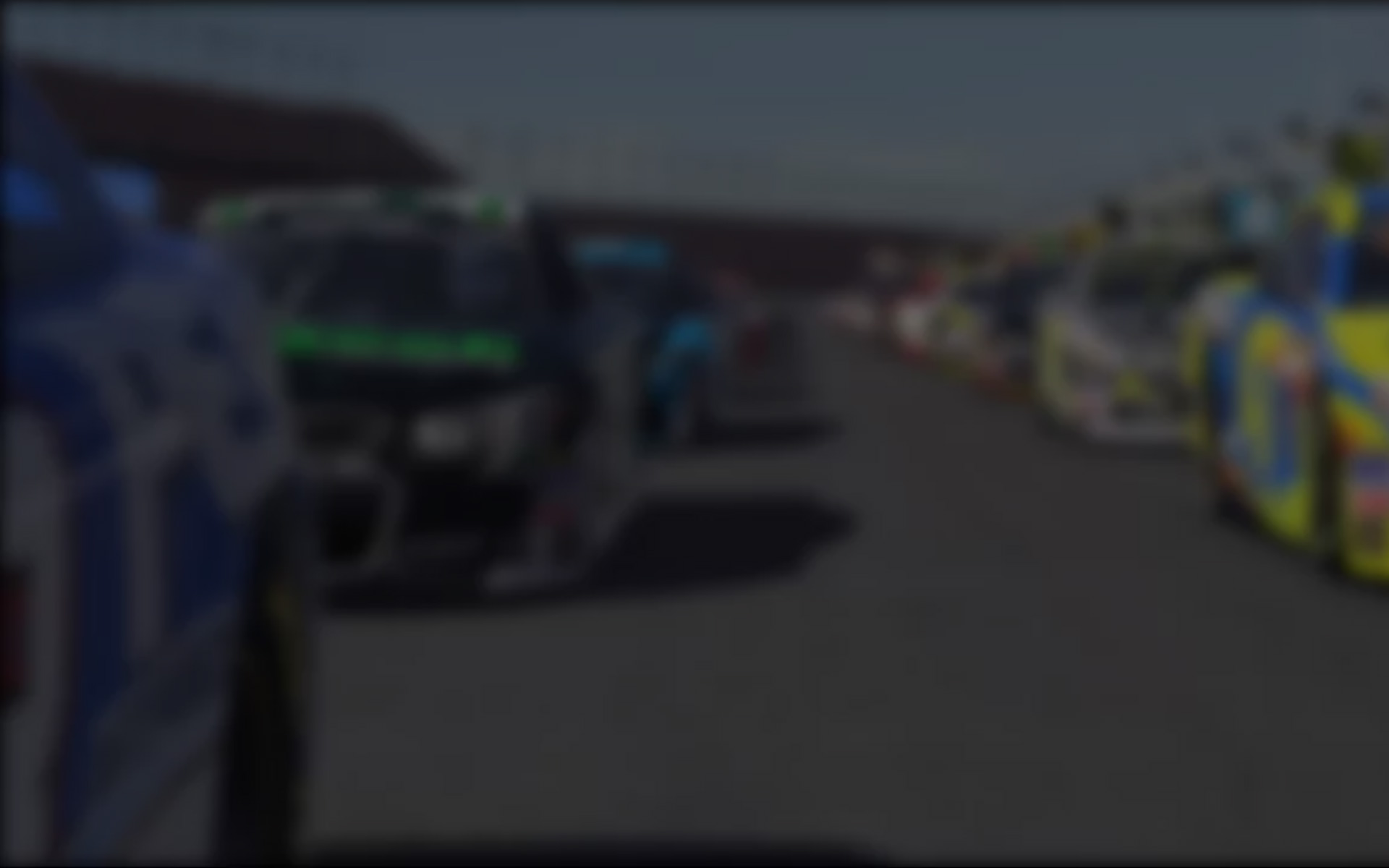 Adam Gilliland took Richmond International Raceway by storm last night, winning his first career NASCAR iRacing.com Pro Series race in dominating fashion. A small hiccup in qualifying put Gilliland sixth on the grid but he started slowly marching his way forward from the drop of the green flag. On a track that was proving to be tough to pass on, Gilliland was one of few drivers moving forward thanks to his great speed on a long run. He took the lead on Lap 70 and was never challenged again as the online race surprisingly went caution-free.
"After (passing for the lead) I was in lap traffic for the remainder of the race just keeping the nose on the car and making smart decisions," said Gilliland. "I am very proud to have won a caution-free Pro race, which is unreal.  Great job to everyone involved."
Polesitter Jared Crawford settled for second, 1.7 seconds back at the checkers. Cody Byus was third, Landon Huffman finished fourth and Dustin Montgomery rounded-out the top five.
"I am very proud to have won a caution-free Pro race, which is unreal." — Adam Gilliland
The race had a green flag look from the start, and barring a mishap between Kenneth O'Keefe and Joshua Laughton, the racing was clean and competitive.
As the race got close to the halfway point, drivers were trying to stretch their fuel so they could make it the distance on only one pit stop. Both Crawford and Chad Laughton were very close on fuel and knew they had to save some if they did not catch a caution. On the other hand, Gilliland was plenty good on fuel and could go as hard as he needed.
After the pit stops, Crawford was over three seconds behind the race leader but actually found some speed while trying to save gas. "(The car) started sputtering down pit road so I knew I had to conserve the entire next run," said Crawford. "Lo and behold if you drive the car within its limits it will drive great!!!" He started to reel-in Gilliland, but did not have enough fuel to run hard enough to mount a final charge.
"Lo and behold if you drive the car within its limits it will drive great!!!" — Jared Crawford
As the race started to wind down, Chad Laughton also started backing-off his pace substantially trying to save fuel. He started off the second half of the race in a tight battle for third position, but knew he could not make it without a caution unless he backed off. Laughton did end up making it to the finish, but in fourteenth position, the last car on the lead lap.
The poor finish allowed Crawford and the rest of the top five in points gain ground on Laughton, as they all finished ahead of the points leader. Laughton is now just nine points ahead of Crawford, with Montgomery now 31 back in third. Gilliland moved from sixth to fourth in the standings after his win and is only a single point behind Montgomery. Jake Stergios broke into the top five with his sixth place finish, while Danny Hansen dropped back to sixth after a lackluster twelfth place run.
The battle for the top 25 remains tight as well. Jarl Teien now occupies the bubble spot this week after running out of fuel under green, but Josh Connors, Dylan Duval and Andrew Fayash III are all within four points of the final transfer spot.
With Richmond in the rear-view mirror, only three races remain in the 2012 NiPS season. Next up is Dover International Speedway, which is the last race before the two week Christmas break. Drivers will be looking to go into the break on a high note, and with the points race as tight as it has been in weeks, Laughton will be looking for a rebound in order to keep Crawford at bay. Dover normally has its fair share of yellows, but after a caution free-race and a first time winner at Richmond, Dover could be the most unpredictable race of the season thus far.
---
You may also like...
---