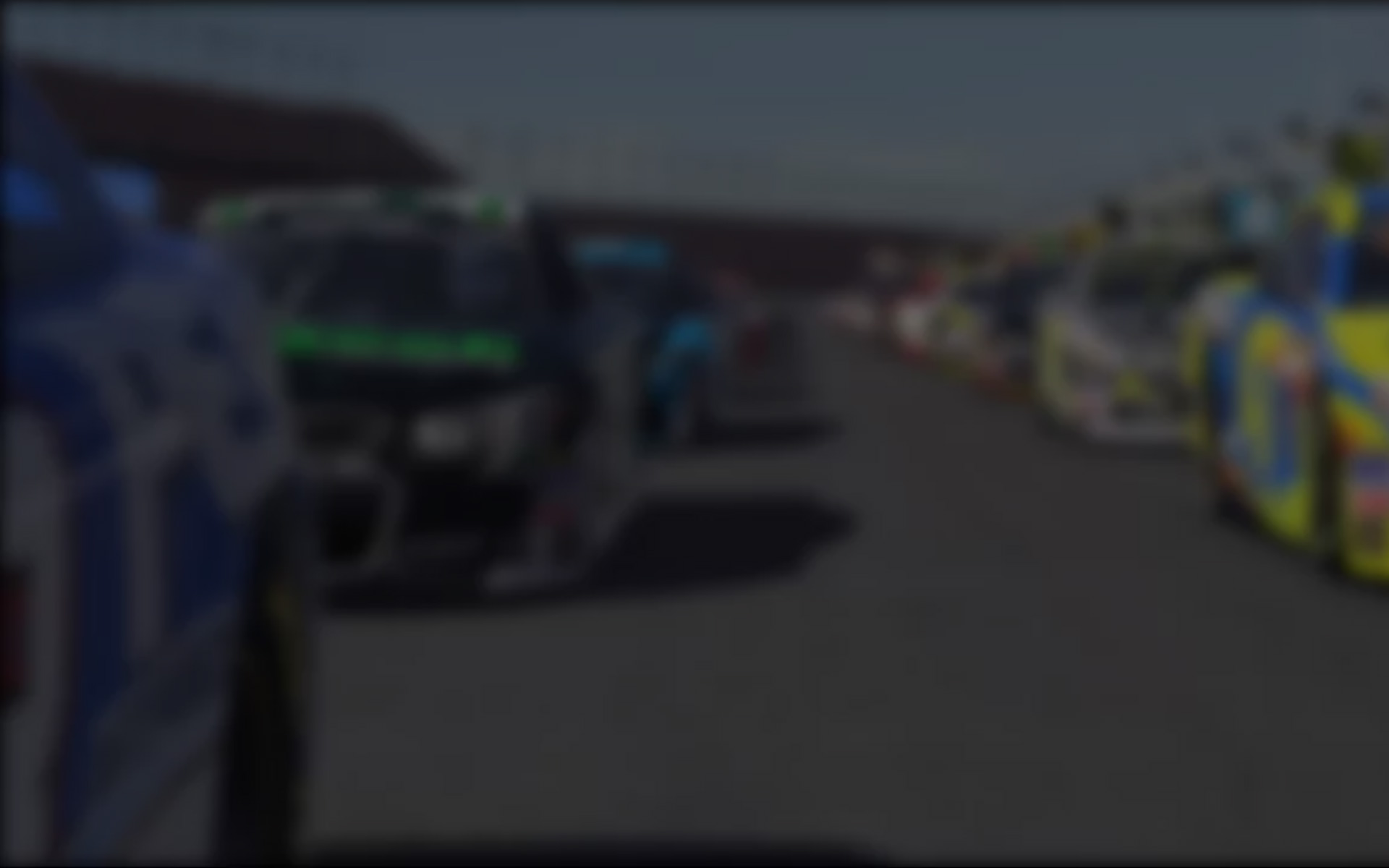 Weeks 9 and 10 took the iRacing.com Prototype and GT Challenge outside of North America for the final time this season, to a pair of tracks 10,000 miles apart in opposite hemispheres. Their track layouts once again provided the globe-trotting sim racers with contrast from week-to-week as Silverstone's wide, historic airfield layout in the English countryside differs radically from the tighter, more undulating Phillip Island venue on the south Australian coastline.
Silverstone would be the final week with the 70 minute open setup race length, Phillip Island's 45 minute duration also the last time it would be used this season.  The Thursday and Friday 2000 GMT "hot split" concept for GT drivers continued, however with European daylight savings many drivers also took part in the earlier online race as well.
After moving back on top of the HPD fixed series standings two weeks earlier, Rocco Barone returned to the front of the open series by taking a win at each track.  The Italian top scored at Silverstone and came second at Phillip Island by comfortably winning both of his races, ironically in the Thursday "hot split" originally started by the GT drivers.  Title rival Roderic Kreunen trailed Barone by 20 points each week, but with two dropped scores now being taken into account hiis previous championship advantage turned into a 79 point deficit.  Frenchman Johann Posel top scored down under, while Paul Ilbrink rounds out the top three in the overall standings.
Barone has a similar lead in the fixed series, the chasing pack this time lead by Zaahir Essa and Teemu Iivonen, with Pierre Urbizu, Raymond Mooney and Kreunen completing the top six.  Wins for Barone, Essa and Iivonen saw them at the top of the Silverstone points table, likewise Urbizu and Mooney at Phillip Island, as all drivers look to drop poorer scores from earlier in the season in a bid catch Barone.
While there may still be two weeks to go, the Corvette open and fixed setup championships have been all but wrapped-up by Kay Kaschube and Ief Vangenechten respectively.  Kaschube underlined his dominance as he continued his run of "hot split" victories at Silverstone and Phillip Island to make it ten from twelve "hot splits" wins.  His lead over Marc de Loose – who once again was unable to get into the top split at Silverstone – increased to 440 points.  Taking advantage at Silverstone was Fernando Bento, closing the gap in the battle with de Loose for the runner-up spot to just 39 points.
Meanwhile in the fixed series, Vangenechten continued to service his large lead by claiming the Silverstone "hot split" win, making sure he took home solid points at both tracks – although David Jensen did edge slightly closer by completing his full quota of eight point scoring weeks.  While the title looks settled barring a massive haul of points for Jensen in the final two weeks, the fight for third intensified as Bento jumped Michael Booth for third and now has a three point advantage.
The Ford GT open series is the closest of all six championship battles, the season long fight featuring Kimmo Suominen and Niek Versteege has now swung in favour of the Dutchman by just 17 points.  Versteege took advantage of Suominen retiring early on to record a high scoring win at Phillip Island, in addition to finishing second at Silverstone.  It was however the only race the Finnish driver did not win from his six starts, which included both "hot splits" victories to keep him right in the hunt.
Suominen has no such problems in the fixed series, his 300 point lead meaning it would take over 250 points each week from Versteege to unseat his rival – a feat that has yet to be achieved this season.  Glacier Racing team mate Joni Hagner was joint top scorer at Silverstone, but Suominen was the clear leader at Phillip Island ahead of "hot split" winner Timothy Stoll. The battle for thirrd is closer though, Australia's Anthony Vranic was absent from his home track which allowed Poland's Wiktor Bubniak to close the gap to just 10 points.
Weeks 11 and 12 take the series back to a pair of North American tracks which return after a season's absence, visiting Mosport, the only Canadian track in iRacing, and finally to Road Atlanta in Georgia, home of Petit Le Mans.
---
You may also like...
---