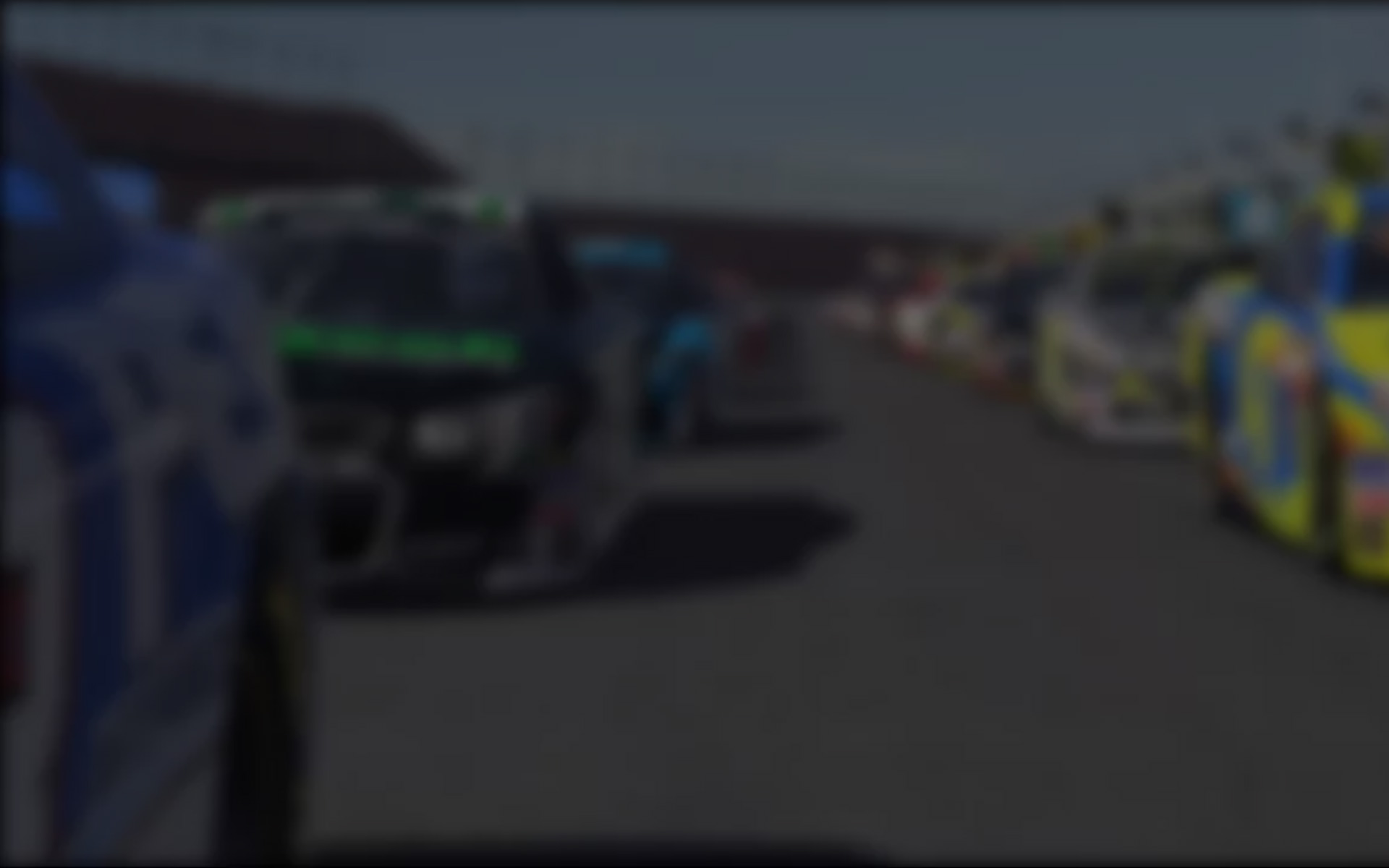 Weeks 3 and 4 of the iRacing.com Prototype and GT Challenge saw the series venture to Japan for its first international venue of the season, as sim racers tackled the Suzuka International Racing Course, before returning to North America for a visit to the Mid-Ohio Sports Car Course.
The Honda-owned Suzuka circuit is iRacing's only track to feature a Figure 8 layout, and is no stranger to top class motorsport as it plays host to Formula 1 and Japan's Super GT series.  Mid-Ohio features blind crests and a short lap length, with the American Le Mans Series and Grand-Am Rolex Series both visiting over the course of the summer months.  While thousands of miles apart, both circuits had something in common – their tight nature and a number of elevation changes tested the drivers' abilities in all three classes to have clean races when racing on the limit.
Mid Ohio saw the first 45 minute open setup series race of the season, meaning both the Corvette C6.R and Ford GT would make the distance on fuel, while the HPD ARX-01c would require just the one pit stop.
Italian Rocco Barone continued as the sim racer to beat in the HPD ARX-01c class, taking the lead in both the open and fixed setup series with consistently high point scoring finishes.  Barone topped all scorers at Mid-Ohio and left Suzuka with a good haul of points, increasing his lead to over 50 points in both series. Roderic Kreunen slipped back to second after a poor haul of points in Week 3, with Anthony Roselli moving up to third.
Previous fixed series leader Raymond Mooney did not race at Mid-Ohio, which will surely feature as one of his four drop weeks come the end of the season.  Barone's only race at Mid-Ohio featured some stiff competition in the form of Porsche Supercup driver Sean Edwards, but Barone prevailed by using traffic to his advantage.  Sebastian Schmalenbach moved up into second in the standings, with Teemu Iivonen remaining in third.
There was a new leader in the Corvette C6.R points tables, as Germany's Kay Kaschube won the "hot split" races at each track with a terrific showing of speed in the open setup series, to move ahead of Joni Hagner after Week 3.  Kaschube would move increase his lead to 150 points as the Finnish driver was absent from Mid-Ohio.
"I had never raced there before, and I was so far off pace in practice that I decided to skip this week" explained Hagner, who now sits in fourth behind Fernando Bento and Marc de Loose.
With Hagner absent from in Week 4, Belgium's Ief Vangenechten took advantage and went to the top of the fixed setup table, top scoring at both Suzuka – where he won the "hot split" – and Mid-Ohio.  Hagner still lies second, ahead of consistent finisher podium Jim Shedlick.
Like Barone in the HPD, Kimmo Suominen leads both Ford GT class standings by a healthy margin at the end of Week 4. Despite Joni Bäckman winning the Thursday "hot split" at Suzuka, Suominen top-scored with over 200 points and continued collecting points with victory in the open series "hot split" at Mid-Ohio.  Rounding out the top 3 are Niek Versteege – who could only finish eighth in the Suzuka "hot split" after accident damage – and Roope Turkkila.
Wiktor Bubniak won the Friday "hot split" in the fixed setup series and top scored in Week 3 to move into second position, with Pedro Van Baelen in third, again 160 points behind Suominen – whose results sheet from both series now reads 23 wins from 28 starts!
Week 5 sees the first visit of the season to Europe, Belgium's Circuit de Spa-Francorchamps playing host, before returning to the USA for a visit to California's Mazda Raceway Laguna Seca in Week 6.
---
You may also like...
---