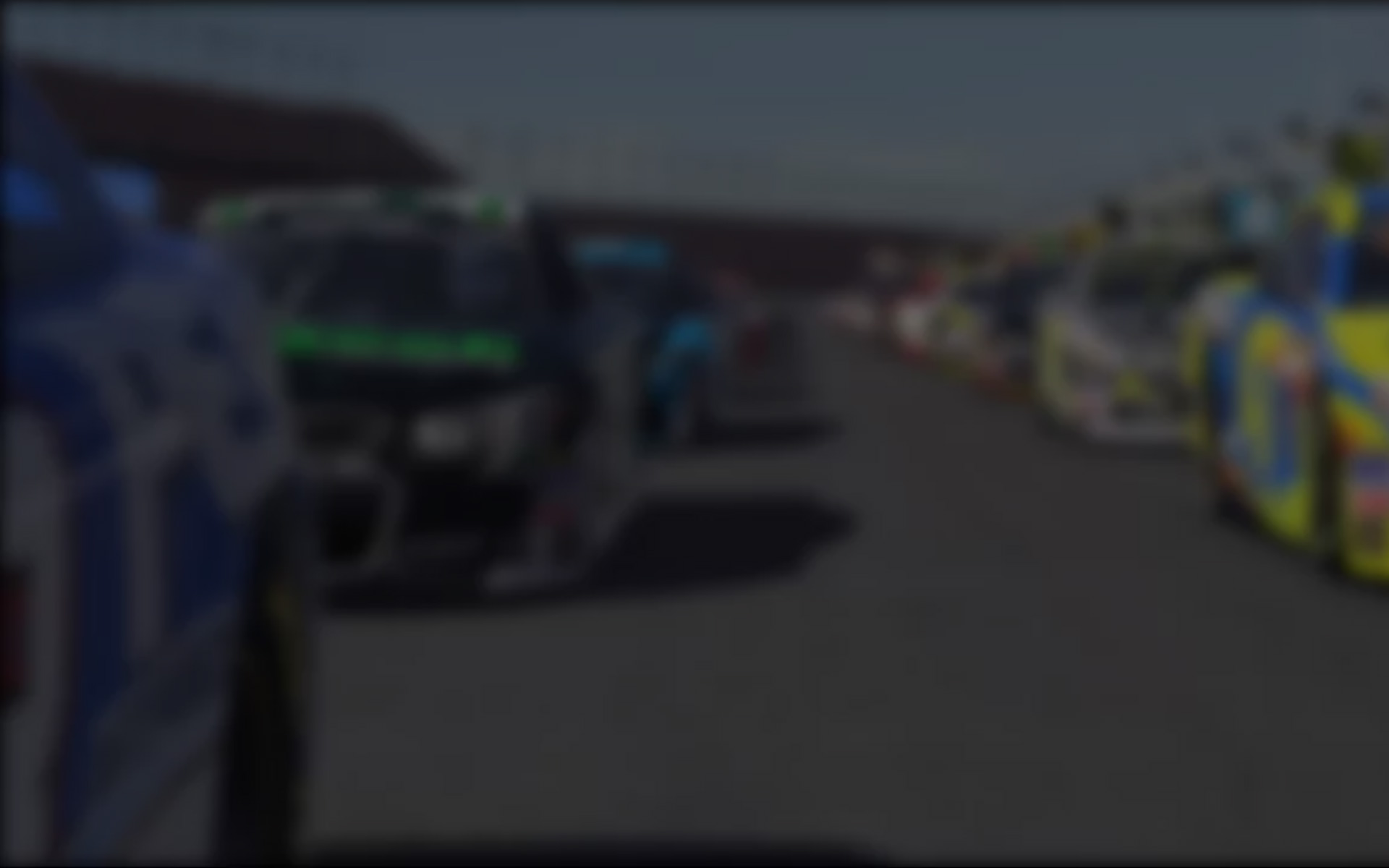 With Oran Park being a ghost town in the final week of the season, it meant the championship was all but sorted-out after the penultimate week of the season; for one person in particular it was a dominant season.
For Wyatt Gooden this season was one to savour. The Radicals Online driver was the dominant force throughout the whole of the season, albeit not totally unbeatable. To his credit he made 27 starts, took 16 pole positions and brought home 22 top fives; more importantly, Gooden had 19 wins to his name which helped him accumulate 1691 points overall.  The American had scored 127 more points over the course of the season than the second placed finisher Justin Brunner, but third place was nowhere to be seen as Mark Jarvis finished a whopping 263 points down! None the less Gooden was in a class of his own (as the results show) throughout the season, and for a highly-skilled driver like Jarvis, finishing in third overall with a ginormous points difference to Gooden backs-up the fact that it was no fluke of a result. It had been just over a four year wait for the American to achieve another first place overall finish – with the last coming in 2010 Season 4 in the Grand-Am Sports Car Series and coincidentally the Star Mazda Championship – but it was fully deserved; it also means he's a two time overall iRacing Pro Mazda champion! Not a bad accolade to have at all!
Justin Brunner was the runner up for this season. Gooden's fellow American had a brilliant season, even if it seems Gooden overshadowed everyone in the results; the sim racing on the track was much closer than the standings suggest. Brunner was always up with the action in the battle for first, although he always seemed to come up just short of an elusive race win in the majority of SOFs this season – bar his Lime Rock Park SOF victory! A positive the American can take is he upped his performance on last season's overall championship finish – whene he came home third.  This time round he came second but accumulated over 100 more points than he had last season, although I'm sure in Season 3 he'll be gunning to take top honours.
I think it's safe to say Jarvis would be fairly happy with third overall; he (like Brunner) upped his performance on last season's result – where he finished fourth in the standings.  This season third was never going to be easy to come by, especially with the calibre of fields throughout the schedule, but Jarvis emerged as the top European-based driver and top UK&I driver.  He won half of his 24 starts; not a bad stat to have to his name, a very good win conversion. From what Jarvis said himself – on the forum – he wasn't able to compete in all the SOF races, so that may have hindered his overall finishing position; none the less a fantastic season for the Carbon Racing driver!
A familiar name – especially towards the end of the season in the articles – Wojciech Rabsztyn finished strongly to take fourth overall, meaning he was the second-placed European and UK&I driver; not a bad showing for UK&I with two in the top five overall! Rabsztyn had his fair share of controversies in a few of the SOFs but his raw speed in many of his races meant he was able to achieve good results even with the top drivers in the field: out of his 54 races he took 40 top fives. If Rabsztyn carries on competing in the iRacing Pro Mazda championship he could be one to watch out for in future seasons.
Defending champion Gregory Tanson was largely unheard in most of this season's race articles; even though he seemed to keep a low profile throughout this season he clinched fifth place in the championship; not a terrible result whatsoever, but maybe he expected more having taken the title only a season before! Nonetheless Tanson's is a name that all drivers in the Pro Mazda will be familiar with wherever he finishes. In his 24 races he accumulated 19 top fives and eight wins which helped bring his overall points total to 1328; which is 224 points less than his championship-winning form of Season 1! Nothing to be disappointed about as coming home with fifth is a solid result out of the 2288 sim racers who started a race this season.
Coverage of the iRacing Pro Mazda championship continues per usual next season; but the races will be somewhat different with the new dynamic weather system being implemented so drivers will have to think on the fly about what needs to be adjusted to extract the most speed out of their vehicles
---
You may also like...
---