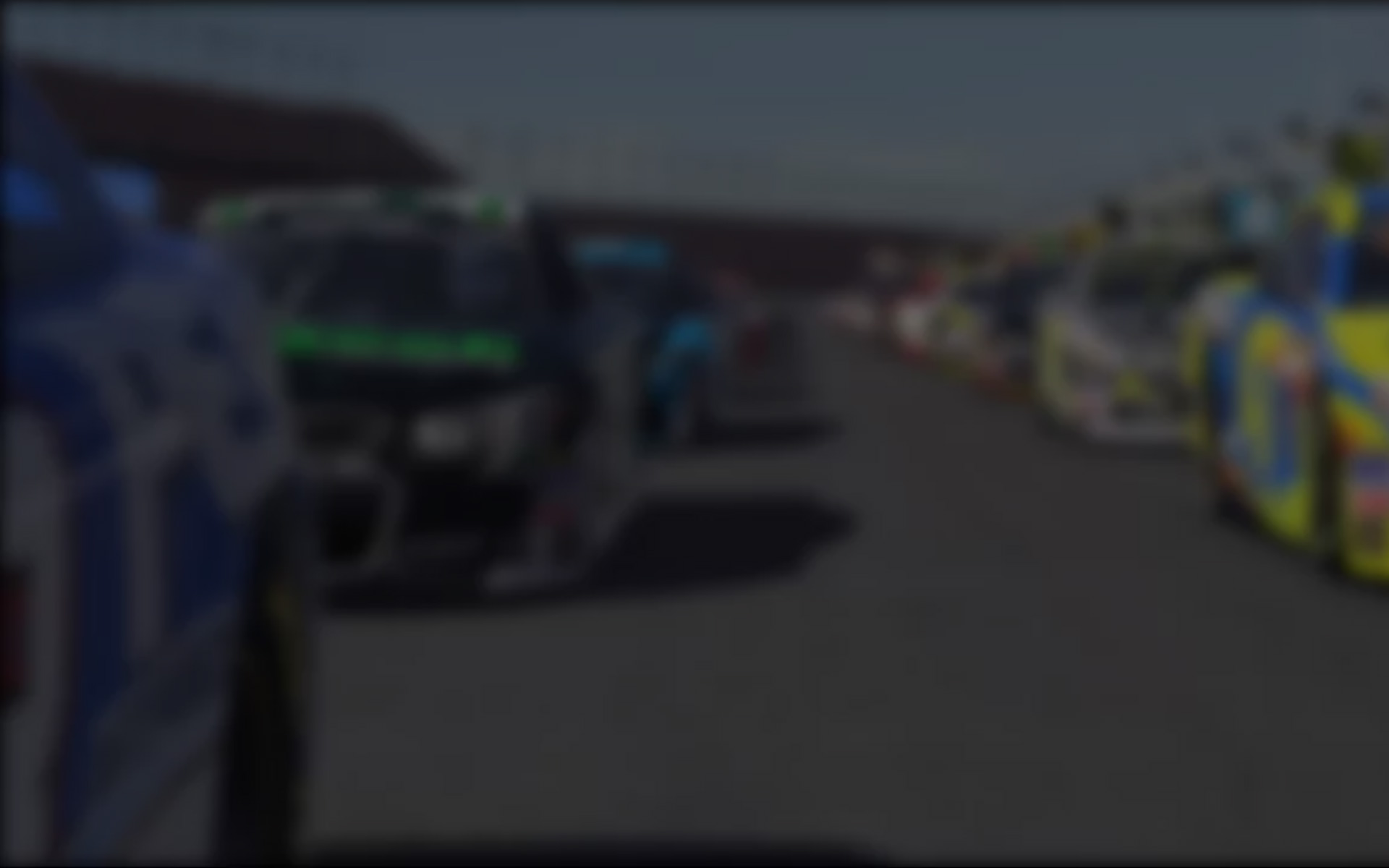 The Grand Prix Legends series started the third season of 2014 much like it started the second (although with more participants this time around) at Watkins Glen.  The race on Friday night was not the biggest race of the week, and it wasn't the highest SOF race either, but it is the one I specifically chose to cover, and the reasoning will become obvious.  Daniel Kane took pole position with a 1:07.582, but was only 0.022s faster in qualifying than Michael Morrison who started to his left.  Matt Yeomans started from third and about seven tenths slower than pole position, Mike McKinney started from fourth with a 1:08.732 and David Sirois sat in fifth as the highest of the non-qualifiers.
McKinney had a fantastic launch and managed to overtake Yeomans and even pressure Morrison for P2 but ultimately settled for third.  Bruce Snelson in sixth had a great run through Turns Three and Four and grabbed the inside line on Sirois for P5, and Kane and Morrison immediately began a close race for the lead.  The sim-racers settled down for a few laps after that, until Lap Four when Snelson made a dive up the inside of McKinney at Carousel.  Snelson nearly lost control of the car but managed to counter-steer his way into fourth position.
Snelson continued his charge a few laps later when he grabbed the inside line at Turn One to take third off of Yeomans, while Kane and Morrison continued pulling out their gap to the rest of the field.
McKinney followed Snelson's lead and grabbed the inside line at Turn Two a few seconds later, dropping Yeomans yet another position to P5.
Yeomans was certainly struggling on Lap Seven after already losing two positions, but his woes continued when oversteer at Turn Six sent him briefly off track and lost him yet another position to Sirois.
By Lap 11 Sirois had caught McKinney and used the slipstream on the back straight to nab the inside line for Carousel and grabbed fourth place.  It was short lived, however, as McKinney took it right back at the exit of Turn One the next lap.  Sirois fought back once again heading into Carousel but when he ran deep McKinney cut back to the inside line and held on to the position.
At the front of the pack, Kane and Morrison were still locked in battle after 15 laps of close proximity racing.  Morrison managed a great run through The Esses and used the slipstream to close in on Kane.  Kane stayed defensive for Carousel and forced Morrison to take the outside line.  Morrison went deep into the corner, however, and lost valuable time to the leader.
Also on Lap 15, Yeomans had worked his way back through both McKinney and Sirois (while Snelson had pulled away from the whole lot of them) and was running back in fourth position when yet another oversteer moment at the penultimate corner put him under attack from McKinney once again.
After Morrison's Lap 15 excursion outside the track at Carousel he had been pushing hard to close down Kane before the checkered flag.  Unfortunately for him, he may have been pushing too hard as he caught oversteer at Turn Three, and again at Turn Four, and was nearly slammed into the barrier at 140mph as he came onto the long back straight.  He managed to stabilize the car, just barely, but lost even more time to Kane ahead.
With first, second, and third more or less decided and with only two laps remaining the responsibility for a late race charge fell on McKinney in P5.  He was aggressive through The Esses and gained loads of time on Yeomans before grabbing the inside line for Carousel and grabbing P4 with only one lap to go.
Yeomans retaliated on the final lap down the back straight, but McKinney seemed to have the speed as they began braking for Carousel.  Maybe a bit too much speed, as McKinney ran deep into the corner and lost the position with only two corners remaining.
McKinney tried to attack the outside of Turn Six but could keep alongside Yeomans, and minor contact between them in Turn Seven sealed the deal as McKinney lost momentum and finished 0.062s behind Yeomans in P4 and P5, earning them 88 and 75 championship points respectfully.
Kane held on to the lead for the final laps and finished 1.613s ahead of Morrison who earned 126 and 113 points for their efforts, while Snelson's quiet third made for an all-American podium and earned him an even 100 points to start his season.  Top scorers for Week One were Mick Claridge with 151, Perelman with 138, Kane with 126 in third, and Brendan Scullion and Daniel Garrison Jr. are tied at 125 points.
---
You may also like...
---