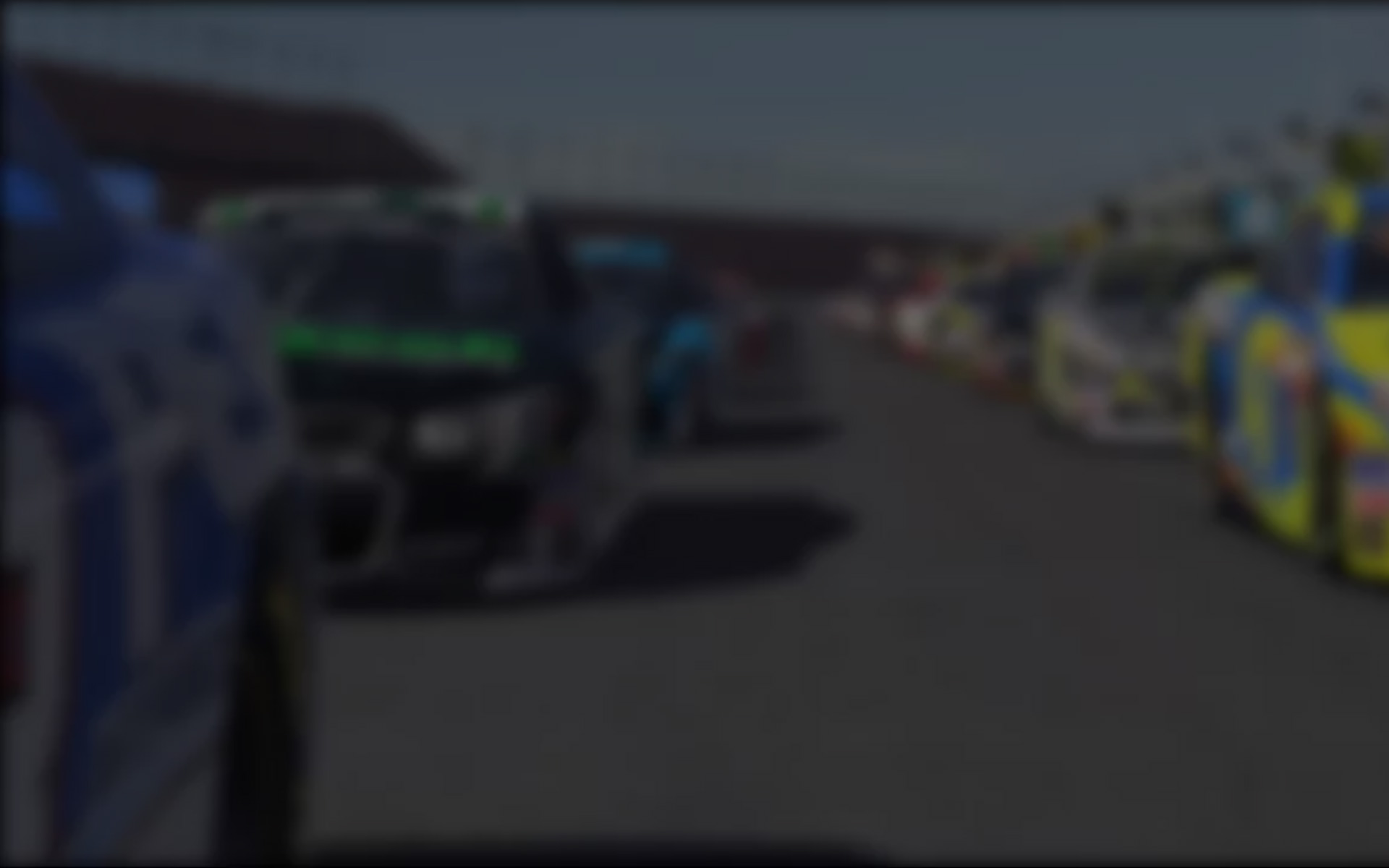 September 26th, 2011 by JaimeB
In a dominant online racing performance, Hugo Luis powered his way to the chequered flag at the Okayama International Circuit to make it four wins in a row, and further extend his lead in the iRacing.com NVIDIA Grand Prix Series with just two races remaining. Coupled with his success at Sebring earlier in the season, the My3id pilot has now secured five victories in the World Championship and is just a few steps away from taking the accolades of being the globe's top online road racer and the accompanying cash prize of $10,500.
Luis, who started the 83 lap race in second position, got away from the line ahead of pole-sitter Klaus Kivekäs to pull alongside his team-mate at the opening corner, and subsequently take the lead as the pair headed into Turn Two. In the lead position, Luis worked to carve out a significant margin, but the Brazilian couldn't shake Kivekas and third-placed Greger Huttu from his tail, who followed in the My3id sim-racer's wake.
On Lap 24, the leading trio of virtual Williams-Toyota FW31s headed to pits at the same time, and following a blisteringly fast entry into pit lane coupled with a textbook service, Huttu snatched the second position from Kivekäs. With lapped-traffic becoming part of the equation for the second stints, Luis was able to establish an advantage of two seconds over Huttu, Kivekäs and another My3id racer, Jesse Nieminen who had caught-up the back of this pack by now.
Heading into pit lane on lap 45 for the second time, Team Redline's Huttu was first to head down pit road for service, with Luis, Kivekäs and Nieminen making their stops a lap later. By the time the four cars completed their scheduled stops, Luis found his lead cut to barely one second after struggling with his braking points. "I've practised pit-entry all wrong while testing; looks like iRacing doesn't give you penalties on testing sessions. During the Warm-Up I was getting black flags so I had to relearn it all again," he explained post-race.
"I've practised pit-entry all wrong while testing; looks like iRacing doesn't give you penalties on testing sessions." — Hugo Luis
Thankfully for Luis when he made his final stop for fuel and tyres on Lap 65, he'd mastered the art of entering pit lane, and maintained his one-second lead over Huttu, who had dived into the pits a lap earlier. From here, the My3id online sim-racer never looked back and swept his way through the lapped-traffic to maintain his lead over Huttu up to the chequered flag. "I really wanted to just maintain the car on the track and get as many points as possible," a delighted Luis said this week. "That cost me some tenths per lap but for sure it was the best decision. It was a really tough race. It will be really good to drive at Suzuka after coming from this short track!"
Struggling to maintain a pace with the leaders, Kivekäs brought his My3id FW31 home for his tenth podium finish of the season, a bitter-sweet placing as the result means the former standings leader is now mathematically out of the hunt for the iNGPS title. Pushing Kivekäs all the way to the line, Nieminen finished eyeing the gearbox of his team-mate (a view he'd seen for most of the race), to take fourth position nine seconds away from the winner.
Despite choosing a two-stop strategy that ultimately cost him overall race pace, Ilkka Haapala secured his fourth top-five finish of the season, ahead of Aleksi Elomaa who followed the Finn to the chequered flag a further nine-seconds back. "I started to wonder if I'm desperately slow, on different strategy or all of the above," Orion Racing's Haapala told inRacingNews. "The last option proved to be correct as everyone ahead of me pitted around lap 23 or 24 and I found myself in the lead. I still had seven laps to go on my stint and was trying to push hard. Hugo was right behind me doing similar lap times and that was a clear indication I chose the wrong strategy. Three stops was clearly faster."
"I started to wonder if I'm desperately slow, on different strategy or all of the above." — Ilkka Haapala
Bouncing back from a DNF  in the previous round of the iRacing.com NVIDIA Grand Prix Series, Team Redline's Ben Cornett grabbed his first top-ten finish of the season since July, when the championship visited Road America. With the race reaching its closing stages, the Australian looked to have the speed to take sixth position from Elomaa, but a fuel mix-up meant Cornett had to settle for seventh spot. "I had a good battle with Aleski at the end," he said this week. "I was miles faster but for some reason I didn't have enough fuel on board, despite putting in the correct amount PLUS an extra 3kg, so no idea what happened there. I had to dial down the mix and still try to catch. I ran out of laps but basically happy with how it went."
Following up on his podium finish at Road America, Jake Stergios capitalised on a mistake by David Williams to finish in eighth spot, which puts him a step closer to securing a World Championship license for 2012, without having to fight it out in the Pro Division at the end of the season. By virtue of his consistent finishes in the iNGPS, the American is on the verge of sealing an overall finish in the top twenty-five, despite only competing in six races to date.
A ninth place finish ahead of fellow Englishman Blake Townend was scant consolation for Williams after staring a top-five spot in the face during the early stages. "My race was perfect running until my second pit-stop, where I was on for a comfortable fifth place," confessed the My3id sim racer. "I have no idea why, but I must have been on autopilot, and I very nearly missed the pit entry. I had to take the late entry after the second last corner, and was held in the pits for fifteen seconds. Throughout the next stint I pushed to recover from my error, only for an exact carbon copy to occur for my final stop. Honestly, it's bad enough for it to happen once, but twice? Perhaps tiredness was an issue, but I can't allow these blunders to happen again in the remaining races."
With just two rounds remaining in the iRacing.com NVIDIA Grand Prix Series, Luis holds a 65 point lead over defending champion Huttu, who looks to register his sixteenth score of the season and close the gap at iRacing's rendition of Suzuka International in a fortnight. But if Luis can leave  the penultimate round of the series with more than 50 points in hand, he'll also depart the Land of the Rising Sun as the new iNGPS champion sim-racing.
---
You may also like...
---