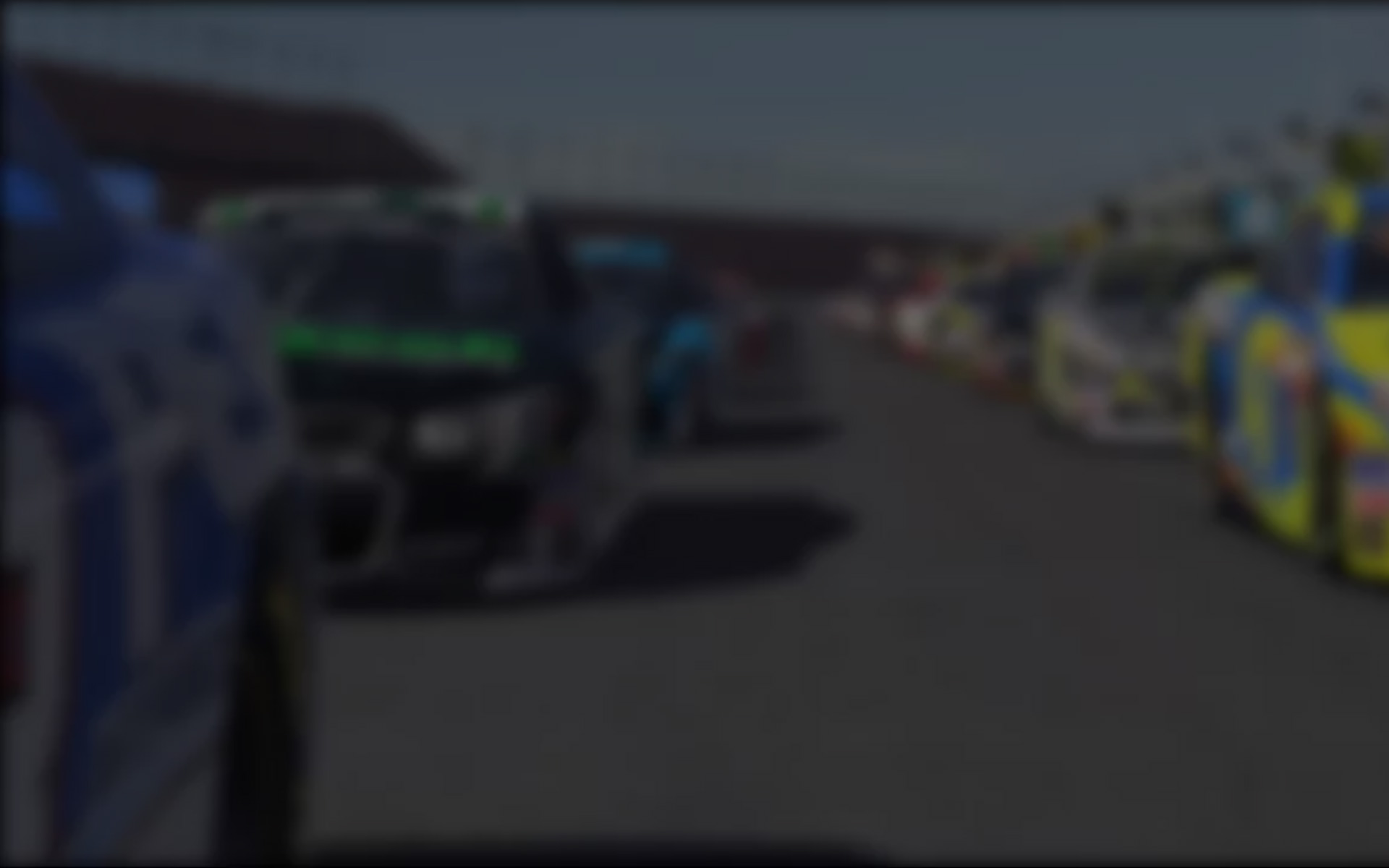 The iRacing.com IndyCar Oval Series saw the teams head full speed into New Hampshire Motor Speedway for the final race of the season. 28 sim-racers made the virtual haul to the Granite State to press for a victory in a championship that had come down to Martin Miller2 (Mid-South) and Matt Cooke (Canada), the latter being the favorite to take the crown.
Just 19 sim-racers showed-up for the 2631 Strength of Field event which saw four cautions over 120 laps. Early in the going it was Cooke, Brendan Lichtenberg (Michigan) and Matt Lambertson (PA) fighting for glory as potential contenders Dave Jinks (West), Brandon Trost (PA), Erick David (Canada), and Rob Unglenieks (Michigan) all got caught-up in wrecks.
After the virtual dust and carbon fiber settled, Lambertson charged to the front followed by Lichtenberg with Cooke falling to third. Lichtenberg pushed past Lambertson as the two touched mid-corner, opening the door for a resurgent Cooke to pass Lambertson a short while later. And in true championship form, Cookie then ran down and passed Lichtenberg and beat him on the pit stops.
As Cooke sailed away to a victory that sealed his championship, Paul Jenkins (Illinois) blasted by Lichtenberg for second in the final laps of the race.  Jenkins could do nothing about Cooke, however, and finished 11.619 seconds behind the winner/champion.  Lichtenberg took third while Lambertson finished fourth, two laps down and Ricardo Rossi (Brazil) finished fifth three laps down after a steady race.
The iRacing.com IndyCar Oval Series championship saw Cooke topple the reigning champion Miller2 in an awesome championship fight with Lambertson taking the final spot on the podium.  Randy Crossno (California) finished fourth ahead of Lichtenberg, followed by Unglenieks, Velociraptor Racing teammates Adam Dock (Texas) and Will Lamb (Carolina). Georg Naujoks (DE-AT-CH) finished ninth followed by Terry Matthiensen (California), who rounded-out the top ten.
The season time trials crowned Bryan Sutton (Florida) as champion with Charles Berger (France) finishing second only 11 points behind. Naujoks finished on the final podium step followed by Eric Laval (France) and Paul Jennings (Carolina).
---
You may also like...
---