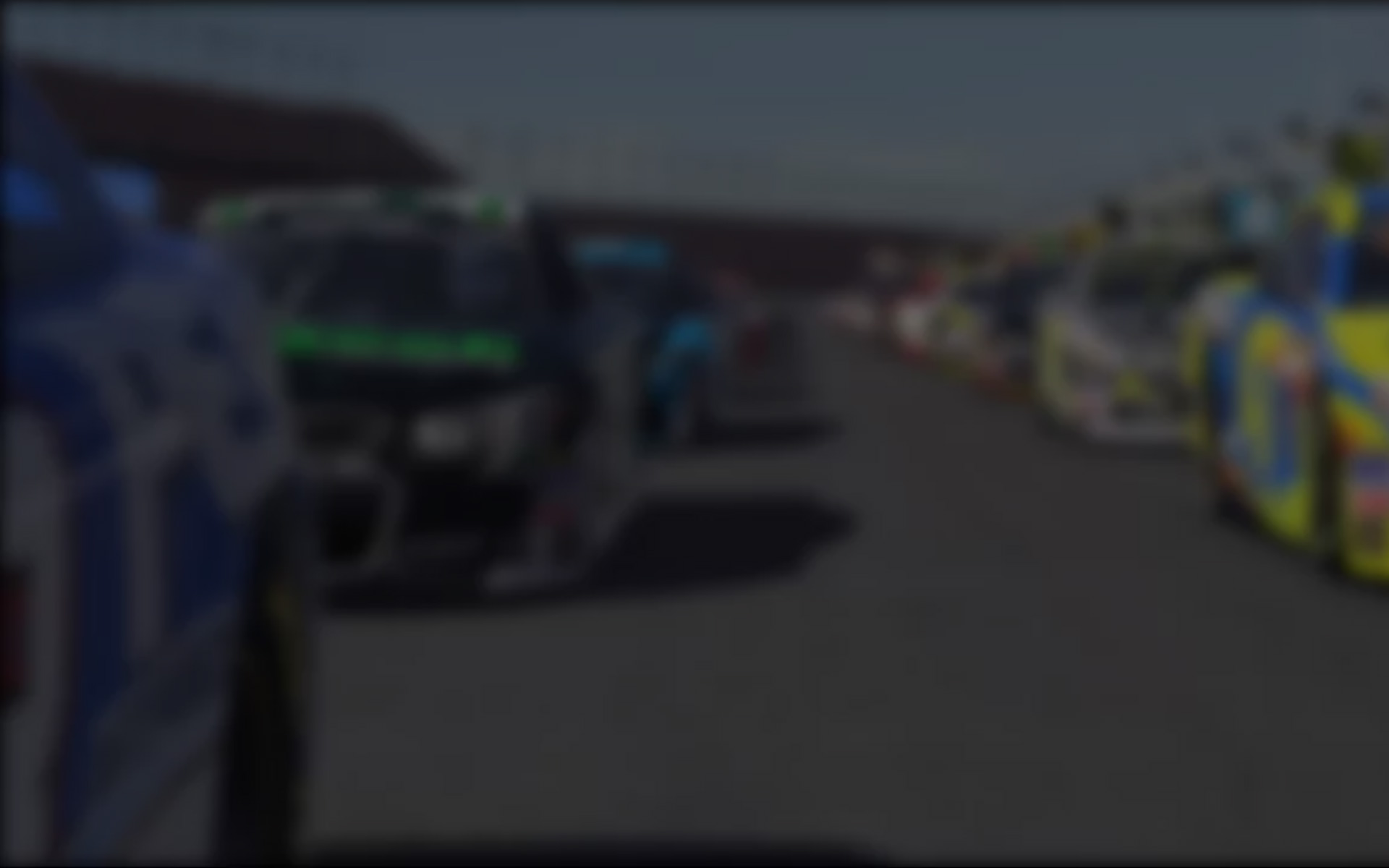 The twelfth week of the 2013 Season 4 iRacing.com Indy Car Oval Series saw the drivers take the final battle of the seasonal war to New Hampshire Motor Speedway. A total of 28 sim-racers took part in the week of online racing in the Granite State in the hopes of collecting some more points and moving-up the rankings.
On pole was Riccardo De Nuzzo (Italy) as he quickly led the 2844 strength of field event to the green flag with 11 other drivers in tow. The first laps were calm as Nuzzo and Rob Unglenieks (Michigan) pulled away to a comfortable gap. Ron Meier Jr (Midwest) ran third trailed by Matteo Bortolotti (Italy), Matt A Kingsbury (New England) and Herman Pfander (DE-AT-CH). Kingsbury would soon dive past Bortolotti on the bottom into fourth, while Unglenieks passed De Nuzzo when the latter saved the car from a nasty slide that resulted in nothing worse than a lot of tire smoke but allowed Meier to catch him.
The race remained relatively stable with Gary Borkenhagen (Midwest) and Vick Caudill (Michigan) joining the lead group. Pit stops came under green flag and saw Unglenieks maintain a gap over De Nuzzo who had now pulled clear of Meier.   Worse was in store for Meier, as he went loose, enabling Kingsbury to catch and passed him as he got loose, although Meier reclaimed the position a few laps later.
Neil Andrews2 (UK and I) brought out the caution for the only time as he clipped the flat first lane and spun his Dallara into the wall. The race restarted with five to go but the order remained the same until pressure from Bortolotti forced Kingsbury into an error and he slammed the wall with three laps remaining.  Not content with that, Bortolotti focused his attention on Meier's third place machine and made the move work as Unglenieks cruised to a dominating win. De Nuzzo finished second followed by Bortolotti and Meier as Hermann Pfander (DE-AT-CH) rounded- out the top five. Borkenhagen finished sixth followed by Caudill while Kingsbury limped home eighth to finish off the lead lap. Louis Perrin (France) finished ninth eight laps down while Andrews2 finished 12 laps down in tenth followed by Ricardo Rossi (Brazil) 68 laps down.
The final series point standings show that Matt Cooke (Canada) took a dominant stand and defended his title with 1441 points to his name. Unglenieks came up a valiant second with 1269, with Brendan Lichtenberg (Midwest) 23 points further back in third position to round off the podium.  Pfander was 30 behind Lichtenberg in fourth tied with Paul Jenkins (Illinois). Bortolotti finished sixth followed by Meier with teammates/Pennsylvanians Brandon Trost (PA) and Matt Lambertson finishing in eighth and ninth positions ahead of Erick Davis (Canada).
The season Time Trials championship saw Meier take the championship with 785 over Caudill as Philippe Lambert (France) rounded-out the podium in third. Georg Naujoks (DE-AT-CH) came in fourth position followed by Paul Jennings (Carolina), Jeff Kruize (Carolina), Mark Shelton (West), Joseph Quinton (Canada) and Daniel Kendall (Illinois) in ninth, with Charles Berger (France) completing the top ten.
---
You may also like...
---