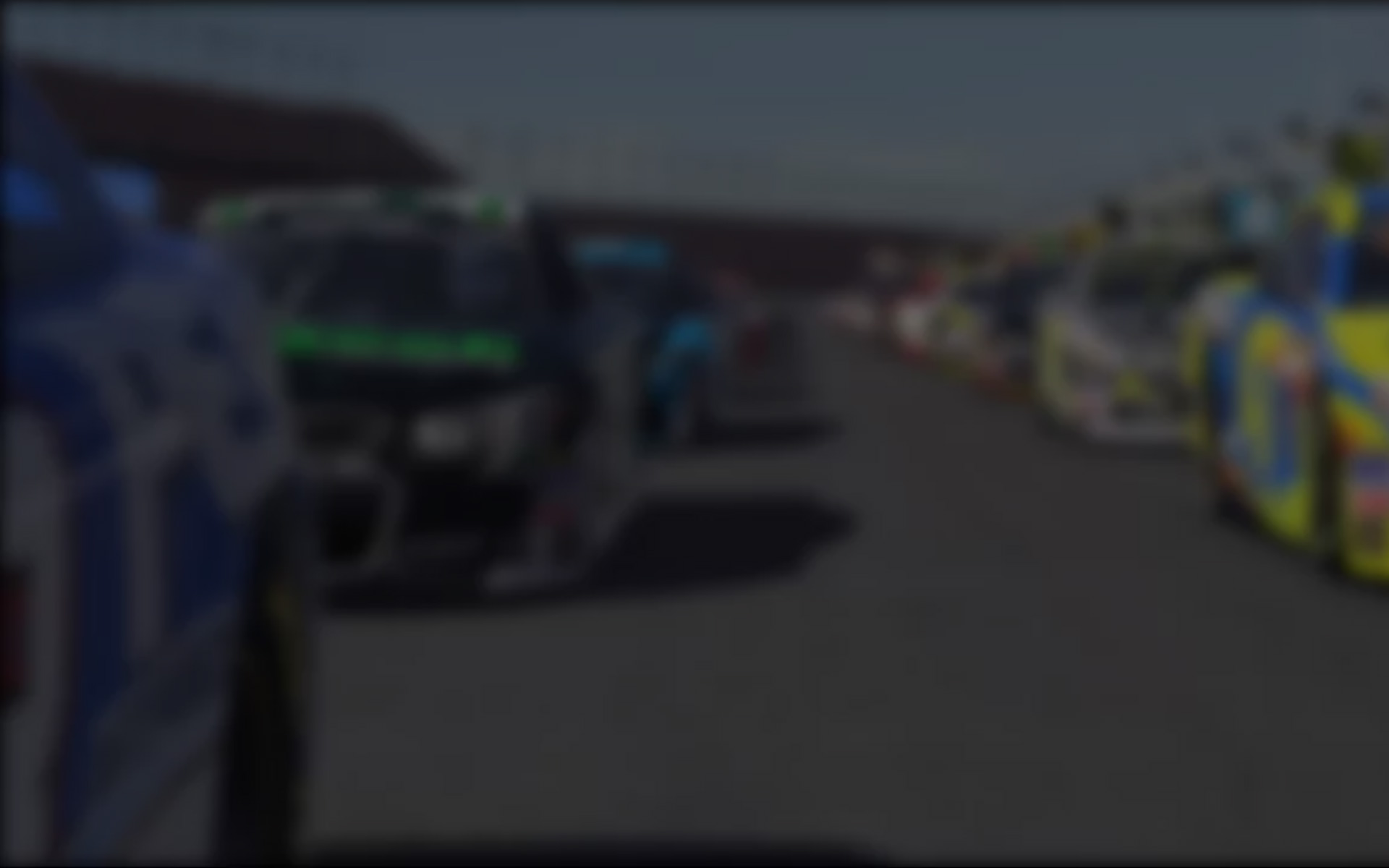 iRacing.com Late Model Tour Series veteran Rusty Greer started off 2011 Season 4 by taking the overall win at Lanier National Speedway in Week One. Greer, a former Late Model Tour champion, has not won the title since 2010 Season 2 but has four straight seasons of finishing as a bridesmaid leading into the current schedule.
Greer's 198 point winning total came on Wednesday during a 3172 Strength of Field (sof) race. Greer led all 65 laps in the online race and defeated Eric Hoggarth by over five seconds at the finish. Ryan Bergenty, Reginald Gill and Kenneth Smith3 completed the top five in the 16-car field. Hoggarth's 184 points put the Plains Club sim racer in third overall for the week amongst 955 drivers to test their skill at the Georgia oval.
Second on the week is another familiar face on the Late Model Tour scene, Kevin J Myers. Myers earned his 188 points by winning a 3008 sof race on Tuesday and had to do it by besting defending Late Model Tour champion Chad Hubbell by just over a second. Kevin Burris was third, followed by John-Michael Shenette and Heath Hindman. Hubbell made three starts on the week, coming home tenth overall at Lanier with 169 points.
Fourth place on the week was credited to Burris, who went on to make an additional start, which resulted in a victory. Burris started second in the Wednesday's 2854 sof race and led wire-to-wire in the 65-lap affair, beating Trenton Moriarity to the line by 1.4 seconds. Emil Bernstorff was third in the race with Travis Powell and Jeff Rogers rounding-out the top five. Burris was scored with 178 points for the win.
Completing the top five for the week was Smith3. Smith3's start of record that counted his 177 weekly points took place on November 3rd in a 2837 sof race. Smith3 led 65 laps en route to the win over Todd Garren, Scott Bush, Jeff Conover and CJ Castiglione. The margin of victory was one second.
Garry Gonya2 started the most races, seeing 26 green flags over the seven day period. Michael Luna took the most wins of the week with ten. Hubbell took the pole for the week with a 13.837 second lap over Matt Campbell, David Rattler, Trey Jarrell and Josh Smallidge. Hubbell was also the man in Time Trials, putting in a better effort than Moriarity, Gary Dangelo, Christoffer Aune and Greer.
Next week, the iRacing.com Late Model Tour heads to the famed South Boston Speedway. Can Greer continue his march to another championship or can someone inch ahead on the run to the 2011 Season Four title? The action is underway now on the service and you can get the results next week here at inRacingNews!
Until then, keep the hammer down and we'll see you at the track!
---
You may also like...
---