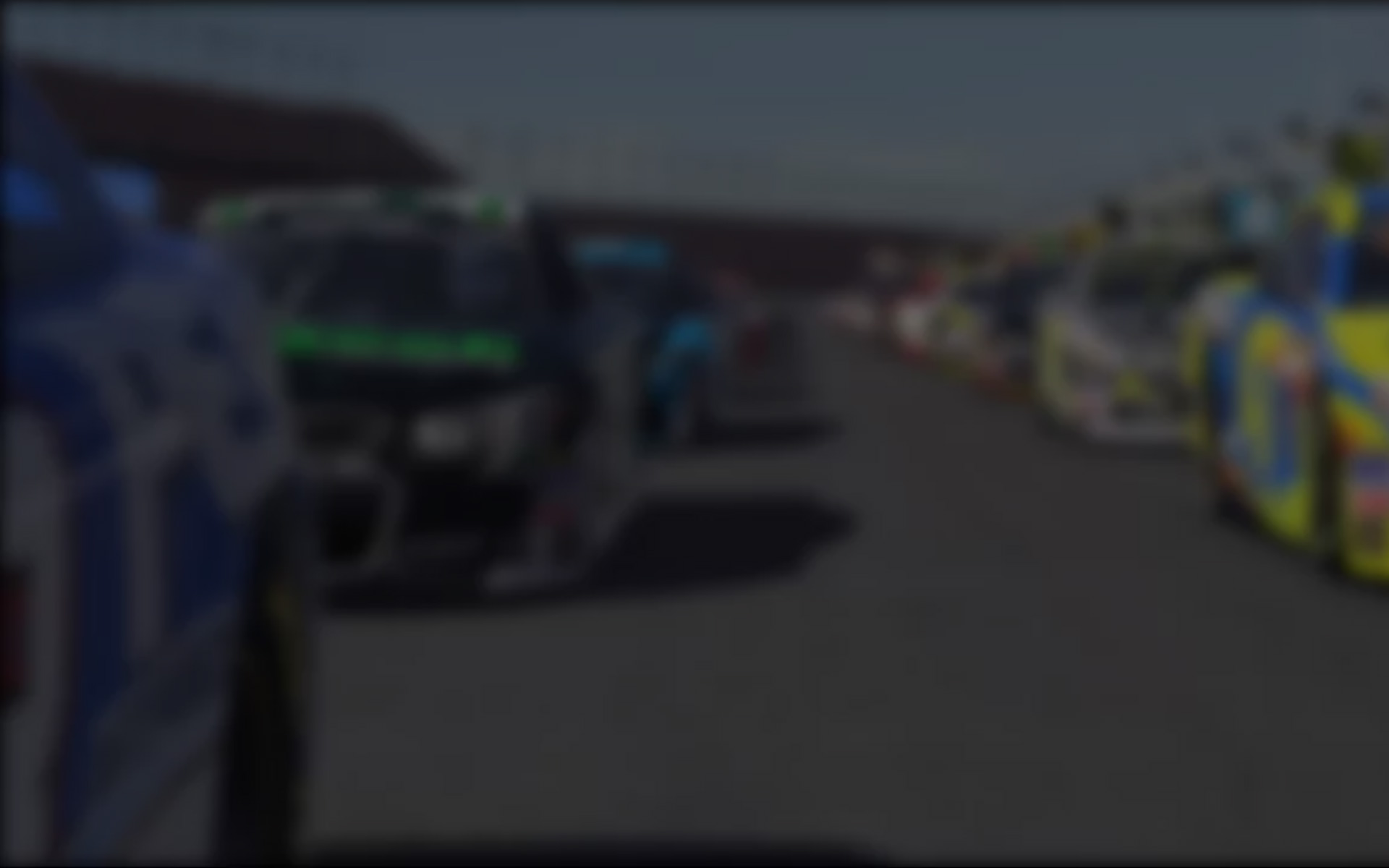 Sebring International Raceway is one of the oldest and most historic race tracks still in existence in the United States. A former training base during World War II for the U.S. Army Air Corp, Sebring has been continuously operating since 1950 and is home to the world famous 12 Hours of Sebring.
Although the 65-year old track plays host to several categories of motorsports including the FIA World Endurance Championship, International Le Mans Cup and, more recently, the TUDOR United SportsCar Championship, Sebring's virtual counterpart was home to the iRacing.com V8 Supercars Americas Series for Week 9 of the second season of 2015.
The Starting Grid
As the pre-race qualifying session got underway, 4 Motorsport driver and former iRacing.com V8 Supercars champion, Mitchell McLeod, put in a fast lap which positioned him on the pointy end of the grid. However, the young prodigy, Ethen Grigg-Gault, had other plans and was keen on taking the top spot for himself. Although Grigg-Gault initially edged his adversary out by a mere .01s, McLeod responded with a flyer of 2:02.756 which secured the pole position.
As such, Grigg-Gault was forced to settle in beside McLeod in second as the V8 Supercars Americas defending champion, Marlon McMullen, started alongside Shaun Kelly of Trans-Tasman Racing to fill-out the second row ahead of Curtis Chippeway.
Fuel-Saving
For 26-laps around the 3.7 mile circuit, sim racers were forced to conserve fuel if they hoped to bring their V8 Supercar home on the lead lap. As such, strategy came into focus throughout the race. While several drivers elected to conserve fuel early and push later, others opted for the opposite strategy, attempting to capitalize early and defend later.
As the online race began, all the drivers made it off the line without incident. However, as the field headed toward Cunningham, Michael Fulcher of SDC Motorsports had drama which sent him off into the grass on the right side. Unfortunately, this caused an issue for his teammate, Martin Carroll, as well as Sanjin Delalic as Fulcher's Ford Falcon slid across the grass and back onto the racing surface into Delalic.  The impact propelled Fulcher's victim into Carroll which briefly blocked off the track.
Although both Carroll and Delalic were able to get underway again (finishing eighth and tenth, respectively), Fulcher eventually succumbed to his mechanical wounds and was forced to retire from the online event prematurely.
Back up front, an epic battle was brewing between McLeod, Grigg-Gault and McMullen. Just as the drivers were beginning to settle into the groove, McLeod began having connection issues while heading towards the Turn 7 Hairpin. The brief distraction was all it took for McLeod to momentarily lose focus and go into the Hairpin too hot.
The leader's resulting detour through the grass allowed both Grigg-Gault and McMullen to slip by as McLeod settled-in to third for the time being.
Mid-Pack Battles
A little ways back, an intense battle was heating up between Curtis Chippeway and the Trans-Tasman Racing duo of Shaun Kelly and Tony Autridge. For several laps, the three drivers traded positions (and paint) as they fought for fourth. Oftentimes, it was Chippeway who would find himself between both TTR drivers as the three-way train rolled on.
0.177s
By the time the final laps began, McLeod had succeeded in reclaiming one of his lost positions from McMullen but still had a battle on his hands  to regain the lead. On Lap 21, however, things got a bit dicey. Just as Chaz Mostert showed how one mistake can change a race at Winton, so Grigg-Gault reiterated the point with a costly mistake at the Hairpin. Going in too fast, Grigg-Gault had to compensate to stay on the racing surface with McLeod keen to capitalize. By the time the two reached Cunningham, McLeod was in position to take the lead . . . and did just that.
However, the race was far from over in Grigg-Gault's eyes. Still battling for the lead, Grigg-Gault made a surprise move on McLeod which caught everyone (even JD Smith and Kane Kraft of V8s Online) by surprise. Entering Turn 3, Grigg-Gault threw his Holden Commodore down the inside of McLeod and made it stick for the lead. As JD Smith put it during the broadcast, it was a "veteran move on a veteran driver."
With only a few laps remaining, McLeod mustered up every bit of experience he had at his disposal to use against the younger driver but in the end, it was Grigg-Gault edging-out McLeod by a mere .177s to take the Week 9 win in a thrilling finish.
Results
With Grigg-Gault and McLeod taking P1 and P2, McMullen drove home to a very lonely third place to secure the final step on the podium.
Despite the three-way battle for fourth going on earlier, Chippeway ran into some issues and finished down the order in ninth as Kelly and Autridge rounded-out the top five.
With this race having a Strength of Field (SoF) of 3577, the second split (SoF 1586) was won by Brett Cananzi. Tony Kloosterman and Tony Jovanovski completed the podium as Zach Schaller and Shane Rayner completed the top five.
Here are the results from the Monday SoF race:
| | |
| --- | --- |
| Split 1/SoF 2903 | Split 2/SoF 1518 |
| 1- Ethan Grigg-Gault | 1- Brett Cananzi |
| 2- Michael Cracknell | 2- Craig Jones |
| 3- Beau Cattell | 3- Jason Cossey |
| 4- Wayne C Bourke | 4- Brett Hender |
| 5- Dale Neish | 5- Mark Fee |
U.S. Tour Continues
As Week 9 ends, the labyrinth otherwise known as Virginia International Raceway (VIR) now takes center stage. The second of three back-to-back-to-back stops in the United States for the V8 Supercars series, VIR is a technical but flowing 3.27 mile track located in Alton, Virginia. With 17 various turns on a sometimes very narrow track, V8 drivers will certainly have their hands full for this week's SoF race. However, favorable weather conditions have allowed lap times to drop tremendously thus far. No doubt come race day, we'll be seeing some alien-like speeds.
---
You may also like...
---