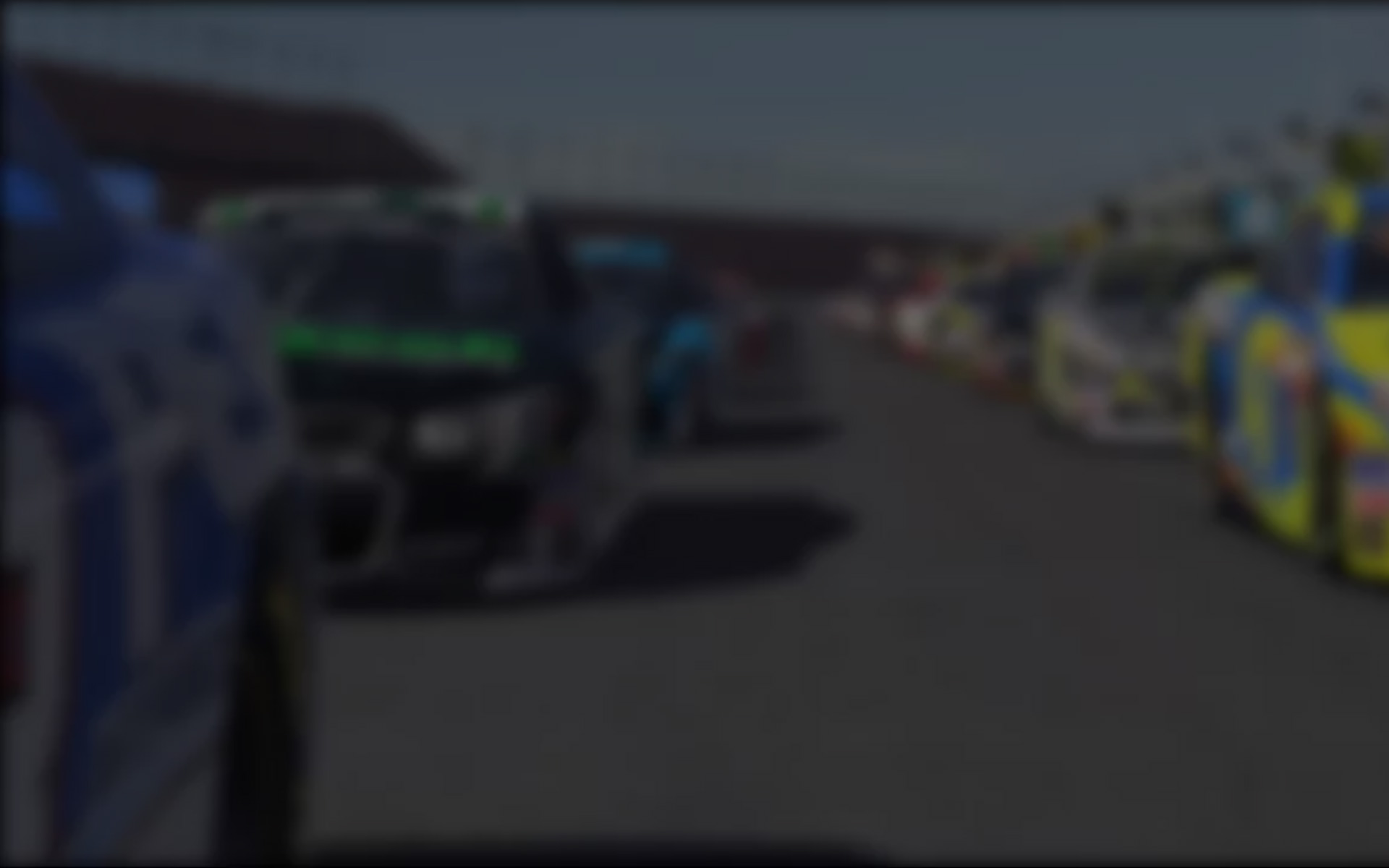 The virtual Silver Crowns were strapped back into the virtual DeLoreans following last weeks 2007-like Daytona finish, only to go to 2010, and to the Wild West that is Phoenix International Raceway. An online race featuring only four cautions for 15 laps, this brawl between two of the greats in the Silver Crown Cup lived up to the name of the Wild West.
Paul Williams on pole  made a very quick getaway from the rest of the field on the start, pulling away from outside pole sitter Thomas Wargula and Vinny Sansone. Sansone would quickly start the hunt on Williams by passing Thomas on Lap Two. As this season has shown so far, calamity in the first few laps is certain. The carnage ensued on Lap Three as Ryan Steele spun in  Turn Four, collecting Ian Seely. Both drivers' races were over, while Leila Wilson and George Hagon were able to continue despite being involved in the melee as well.
The restart showed the tale of two kings in two Crowns, as Sansone and Williams pulled away from the field at the green to a three second lead over Wargula in third. As Vinny tried to hunt down Paul, new battles was brewing in the top ten. Randy Shewmake and Dayton Gank battled for sixth, while Eric Aumont and Doug Berryman dueled for fourth before the yellow waved again.  As the field to came to Lap 21, John Schilling dove in a little too deep into Turn Three, driving into the side of outside pole sitter Wargula, sending him to the garage earlier than he had hoped.
The duel between arguably the two best Silver Crown drivers on the service resumed on Lap 25. Williams once again got a fantastic restart, but Sansone picked-up his tricks and was hot on his tail down the back straightaway. As the long run began, Williams seemed to be creating a nice gap to Sansone.  However, by 15 laps into the run, Vinny was closing fast.
The problems for George Hagon continued on Lap 38 as he hit Yours Truly going into Turn One, spinning both cars. On top of that, Aumont took a hard hit, ending his race, while  Wilson (again) and Robert Reynolds managed to escape serious damage.
Following the restart, Sansone was on the hunt for a win and, for the entire run, chased Williams, looking for a gap to make his move. Lap after lap, Sananone was close but no cigar . . . Then on Lap 82, the lapped Wilson slowed Williams in Turn One and Sansone saw his opportunity. Out of Turn Four, Sansone made his move stick and he moved to the lead with only 17 miles to go.
However, his work was far from done.  The caution waved again on Lap 88 after JR Ray hit the inside wall off of Turn Four, giving Williams (and the rest of the field) one more shot at Sansone.
Although Sansone jumped to a massive lead on the final, Williams was on his tail within a lap.  Their earlier roles were now reversed, with Williams looking for a gap and hoping Sansone made a mistake.  Sansone wasn't about to let either happen and took his second win of the season with Berryman, Gank and Brett Waldrep completing the top five.
Please be nice next week, drivers. 'Cause its Irwindale!
Points After Week 4:
1: Brandon Buchberger (684)
2: Paul Williams (650)
3: Brett Waldrep (627)
4: Brett Reynolds (564)
5: Brian Elmore (522)
6: Jeffery Mays (515)
7: Vinnie Sansone (505)
8: George Hagon (493)
9: Doug Berryman (489)
10: Ryan Steele (461)
---
You may also like...
---