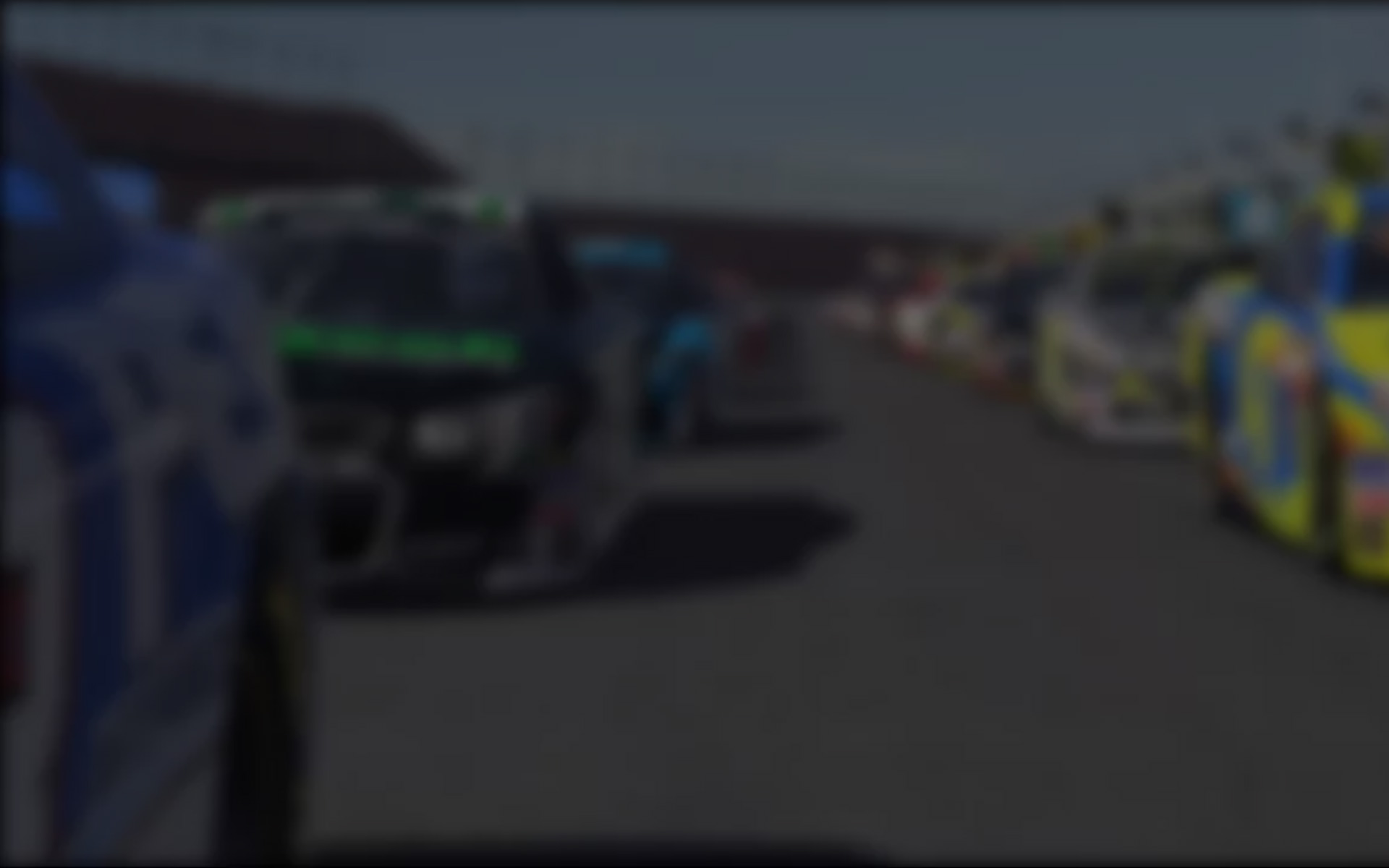 Round Nine of the iRacing.com V8 Supercars Series presented by BigPond saw the teams travel to Japan for a 20 lap shootout at the famous Suzuka International Racing Course. This 5.8km course features a unique cross-over design, with 17 turns and little room for error.
Madison Down grabbed the pole position in qualifying with a blistering lap of 2:05.030.  Richard Hamstead would start beside Down, just a tenth back in qualifying, while Justin Ruggier, Curtis Chippeway and Vail Riches rounded- out the top five starting spots, all under the 2:06 mark.
When the lights went green it was Hamstead getting the jump on Down while Ruggier bogged down on the start and dropped places left right and center.   Ruggier found himself three wide heading into Turn One, with Mitchell McLeod on his right and Josh Smith just getting past on his left.  Make that four wide for, as luck would have it, Troy Cox found the gap on the inside and tried to take the lot of them.  But as the road closed-up, Cox touched the grass and spun into the side of McLeod.  McLeod and Cox then hit Ruggier, ending any chance of a good run for McLeod.
With the rest getting through the first turn unscathed, an unfortunate Ruggier slotted back into 24th place while Hamstead and Down pulled away from the field.
While Ruggier was passing a few cars per lap, the battle for the lead heated-up before Down would cut 130r just a little too on Lap 11.  He received a "slow down" for his indiscretion, basically ending any chance of catching let alone overtaking Hamstead.
Paul Gallen and Michael Fabian where the only two sim-racers from the full 25 car field destined to DNF as Gallen pitted on Lap Nine and parked it while Fabian's race ended on the following lap when his motor blew at 130r.
As the drivers had to conserve some fuel throughout the online race, and interesting finish was shaping up – particularly when Ruggier fought his way back up onto the podium after passing Chippeway through the Esses on Lap 16 of 20.  But Ruggier's progress had its cost fuel and, by the last lap, the drivers from third to sixth bunched-up behind as Ruggier belatedly tried to save fuel.
DCM's Hamstead had no such worries and took the flag over Down, but the TT-R sim-racer would regain the championship lead with his second place.  Now that both drivers have eight weeks counted, it's all about the final three drop weeks!
If first and second place were more or less a foregone conclusion, the same could not be said for third place as Ruggier ran dry exiting the final turn of the racer.   As he coasted to the line, Chippeway flashed past to take his first ever main series podium!   Riches was close behind in fourth as Ruggier slipped to fifth, this after completing the opening lap in 24th.
But the action hardly stopped there. Chad Chastain slowed suddenly when he ran out of fuel exiting the final chicane, leaving Cox nowhere to go but into his back.  Cox would make it home sixth ahead of Josh Smith, Mitchell Abrahall and Christopher Osborne, with Simon Black rounding- out the top ten finishers.  But the race had one more bit of drama, as Tony Autridge executed a perfect flip on the final lap, his Ford Falcon landing right side up and finishing in 22nd place.
Top Five Drivers – Championship Points – Overall
1.    Madison Down – 1948
2.    Richard Hamstead – 1907
3.    Justin V Ruggier – 1730
4.    Joshua Muggleton – 1544
5.     Scott T McLaughlin – 1333
Split Two Winner: Nick Rainbird
Split Three Winner: Benjamin Rigby
You can watch all the race replays on www.v8sonline.com.au
---
You may also like...
---