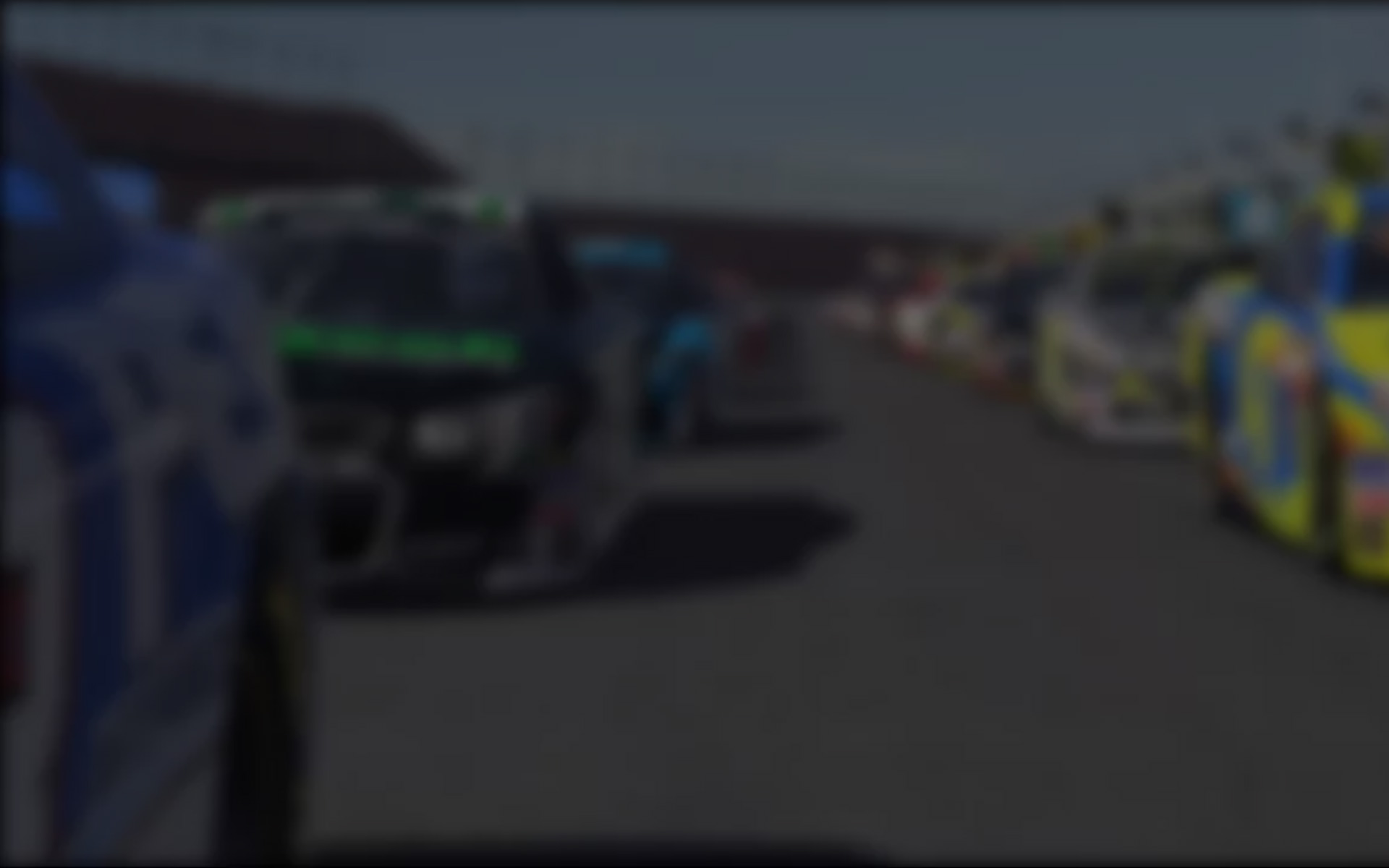 Round 10 of the iRacing.com V8 Supercar Championship Presented by Big Pond headed into Canada to tackle Canadian Tire Motorsport Park (aka Mosport). After having two weeks' break for most of the drivers everyone was back in full force and ready to take on the last three weeks of the season to see who will be crowned the 2012 Season 4 champion.
Madison Down topped the time sheets with a blistering lap of 1:18.490 with Justin Ruggier taking second in the last qualifying session of the week, edging-out Richard Hamstead by .03 of a second. Vail Riches would start from fourth with Shaun Kelly fifth as John Emerson and Mitchell McLeod secured sixth and seventh respectively. Michael Fabian, Mitchell Abrahall and Christopher Osborne rounded-out the top ten starters in the main online race.
When the lights went green it was Down leading the field through Turn One with Ruggier and Hamstead in tow.  With everyone staying single file and Mosport offering few overtaking opportunities, competitive passes would be difficult to execute.  That said, McLeod made a successful move on Emerson into Turn One on Lap Two after Emerson got a poor exit out of the last corner.  Late that same lap, Robert Hartley put his rear left off into the dirt and spun at Moss Corner.
Out front no one was catching Down . . . until Lap 7 when he unexpectedly dropped out from the race.   To make matters worse, his team mate McLeod was destined to drop-out as well.  Down's DNF would seem to all but finish his chances at securing his sixth V8 Supercar title; but with two weeks left anything can happen.
The following lap saw Marlon McMullen would put a wheel off in Turn Three and end his race as well with heavy damage to his Rear End Racing Falcon. A few laps later Mark Anderson would also put his XSG Motorsports Falcon into the fence after a terminal case of excess wheel-spin out of Moss. On a more positive note, Scott Fountain was the biggest mover having already gained six positions by mid-race.
On the end of Lap 16 Hamstead tried to make a move on Ruggier into the final corner.  By the time Hamstead realized he wasn't far enough up and saw Ruggier turn across his nose, there was no avoiding tapping the leader's rear, spinning Ruggier around and dropping him to seventh.
Hamstead would hold off his team mate Riches to take a 1-2 on return after the break.  Riches had a strong run and was able to hold-off a hard charging Shaun Kelly who rounded-out the podium in third position. Emerson would come home fourth in the final TTL Falcon with Mitchell Abrahall rounding-out the top five. Christopher Osborne managed to keep Ruggier at bay to come home sixth place.  Kevin Duwel and Corey Osborne battled all race along to finish eighth and ninth while the hard-charging Fountain ultimately gained 11 positions to complete the top 10.
Top Five Drivers – Championship Points – Overall
1.    Richard Hamstead – 1973
2.    Justin V Ruggier – 1832
3.    Rens Broekman – 1796
4.    Madison Down – 1735
5.    Vail Riches – 1685
Split Two Winner: Jon Latham
Split Three Winner: Darrell Gale
Split Four Winner: Jason Scandolera
Click here for a full replay of the race by the crew at www.v8sonline.com.au
---
You may also like...
---