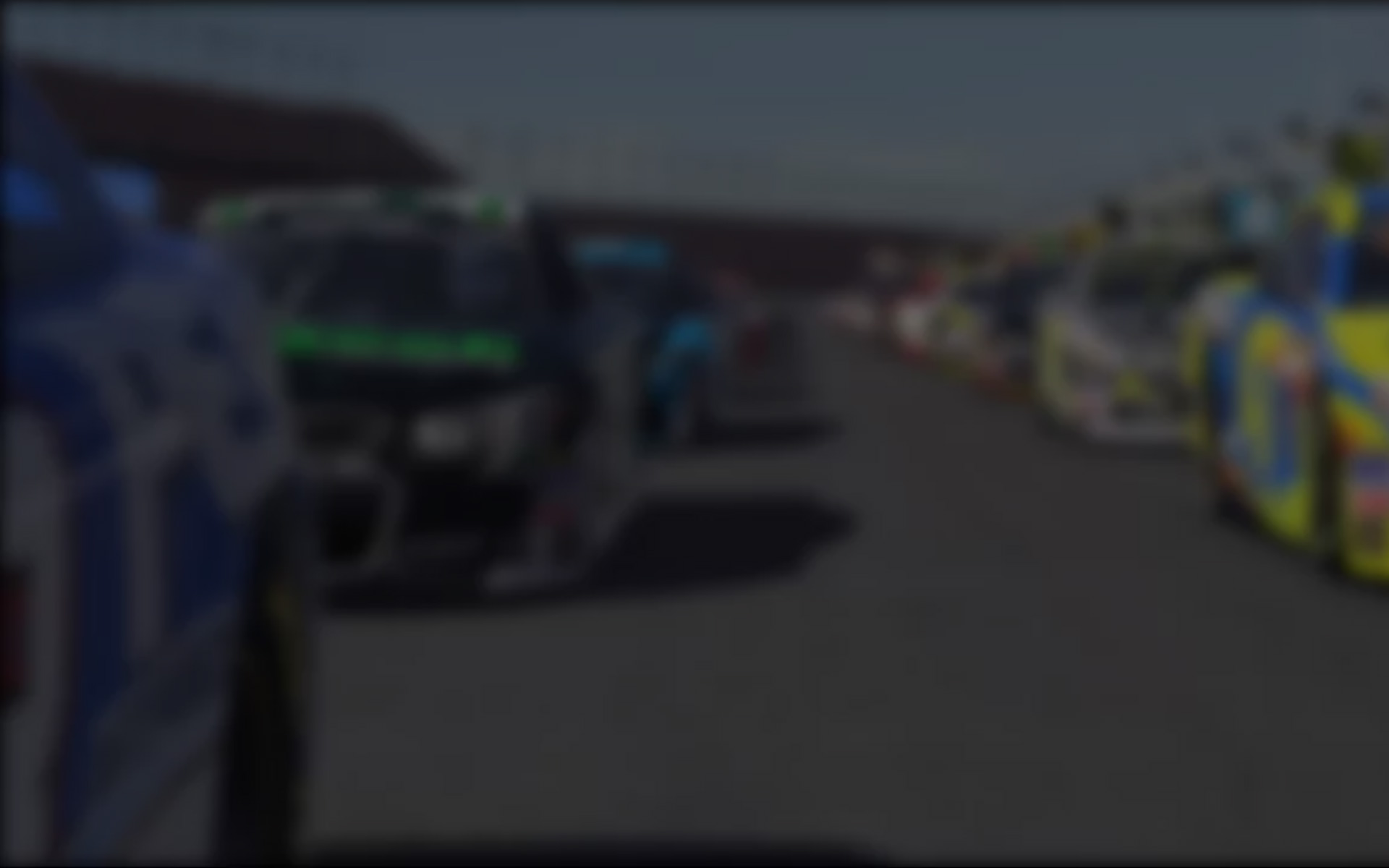 September 24th, 2013 by JaimeB
In the eyes of many motorsport fans, Indianapolis Motor Speedway is the premier racing venue in the United States and one of the top in the world. The prestigious speedway played host to Week Eight of the NASCAR iRacing.com Class C Fixed Series where over 1,900 sim racers took the green flag for at least one race.
Jordy Lopez (New Jersey) may not have led every lap during the 3927 Strength of Field, but he did lead the most important one. That's correct, Lopez's only lap led was the very last one as he took the victory over Joshua Johnston (New York) by 0.268 seconds. The third spot was held down by Jesus Andrade (Florida) who started from the sixth position. Positions four and five were occupied by Josh Berry (Mid-South) and Josh B Crane (Michigan). The 3927 SoF was slowed only once for caution and included two lead changes among three drivers.
Although he did not compete in the week's top SoF event, NASCAR iRacing Series World Championship competitor Danny Hansen (Midwest) earned the most championship points for the week with 221. SoF winner Lopez may have in fact won the race, but due to him starting 22 more during the week, his total points for the week was 217. Georgia native Jason Jacoby had a successful week, competing in four events and recording three victories. Berry and Justin Fuller (New York) rounded-out the top five with 214 and 209 points, respectively.
Qualifying for the week was a hot battle between Chris M Hall (Florida) and Hansen, who at the end of the week, were separated by just one thousandth of a second (53.475 compared to a 53.476). Anthony Kernich (Australia/NZ) was the occupier of the final podium spot with a time of 53.536. Simon Crochart (France) and Chris Overland (Texas) filled the remaining spots in the top five.
After another successful week, Brodie Kostecki extends his point lead in the season standings to 311 after several drivers in the top five did not compete during Week Eight. Aleksi Elomaa holds down the second position, but third place Eric Hoggarth (Plains) and Hall are each just 16 points behind. The final spot in the top five goes to Christian Pedersen (New England) who is 332 points behind leader Kostecki.
The next stop for the NiCCF Series is the Las Vegas Motor Speedway for 35 laps of intense racing. Tune in next week for a full recap of the action in Sin City.
---
You may also like...
---