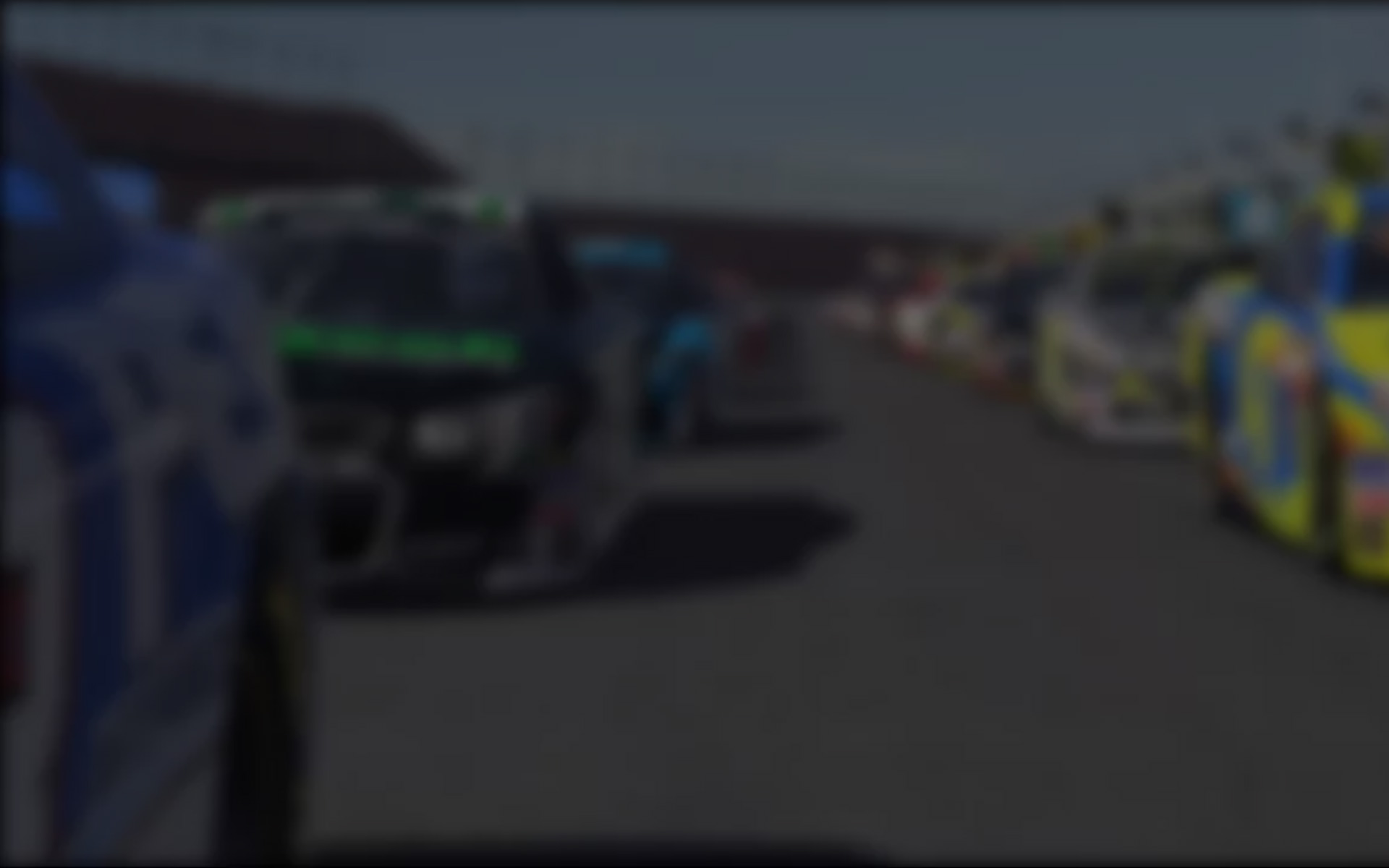 Danny Hansen scored his first career NASCAR iRacing.com Pro Series victory at Pocono Raceway, using some clutch driving to hold-off Josh Berry and Jared Crawford over the final 16 lap run to the checkers. Hansen took the lead on Lap 50 through pit strategy and needed some yellow flag laps in order to make it on fuel. Two quick yellows enabled Hansen to save more than enough fuel to make it to the finish. Along with his win, Hansen picked-up the bonus point for leading the most laps after pacing the field for 30 tours of the Tricky Triangle, one more than Crawford.
"Well what can I say, winning that race was pretty dang cool," said Hansen after his victory. "It's just really, really cool to see my hard work as well as my team's hard work finally pay-off big time."
"It's just really, really cool to see my hard work as well as my team's hard work finally pay-off big time." — Danny Hansen
Both Berry and Crawford started to close-in with 10 laps remaining as Hansen's car started to tighten up, but a caution flag with four laps to go sealed the win for Hansen. Berry finished second, Crawford wound up third and Kenneth O'Keefe rallied for fourth after spinning around and incurring damage in a restart pile-up early on. Josh Laughton rounded out the top five.
Crawford edged Hansen by .004s for his first pole of the season and stretched-out a huge seven second lead during the first long green flag run of the online race. It looked as if Crawford was going to walk away with a dominating victory, but caution flags and an unlucky break with pit strategy killed any chance he had of making up the track position he lost in the pits.
Cautions flew early and often at the Tricky Triangle, with seven yellows slowing the pace for 28 of 80 laps. As the saying goes, 'yellows breed yellows' and there were several wrecks on restart laps. Drivers knew that would be the time to strike, and there was more take than give even before the halfway point.
Joey Brown's bad luck continued when he tried to avoid a wreck on Lap 37. He ended up overcorrecting into the wall when trying to miss Jarl Teien's spinning car and finished thirty-fourth, dead last. With two bad races in the first four, Brown has an uphill battle ahead of him if he hopes to have any shot of contending for the NiPS title.
Carson Downs, fresh off his flip two weeks ago at Phoenix once again had bad luck on a restart. This time, he came out on the wrong end of a three wide battle with Hansen and Josh Laughton and ended-up with a torn-up race car and a twenty-ninth place finish, dropping him down in the points standings.
Points leader Chad Laughton also found trouble on Lap 54 when he got loose off of Turn One on a restart and pancaked the right side of his car against the wall, causing serious suspension damage. Laughton wound up a disappointing fifteenth.
That bad finish let Crawford chop into Chad Laughton's points lead, with the margin now down to 17 points. Dustin Montgomery sits third, 31 back. Hansen climbed all the way to fourth overall with his win and is only two points behind Montgomery while Adam Gilliland rounds out the top five as his strong season continues.
Last week's rain-out in Homestead means that Pocono marked the end of the first half of the 2012 NiPS season. With only five races to go, time is already running out for those drivers currently outside the Top 25 to qualify for those coveted berths in the 2013 NASCAR iRacing.com Series World Championship. Laughton's championship NiPS lead seems safe for now, but one more slip-up and Crawford will be right there.
Both Crawford and Chad Laughton have been strong at the next track up for the NiPS: Kentucky Speedway. The one-groove track is bumpy and unforgiving, which could lead to a lot of yellow flags as drivers fight for the thin strip of asphalt with the most grip.
Crawford has momentum going into the second half of the season and it will be up to Laughton and the rest of the field to keep him in check. If Kentucky ends up going green, look for Crawford to find his way to the front, if he is not there already.
---
You may also like...
---