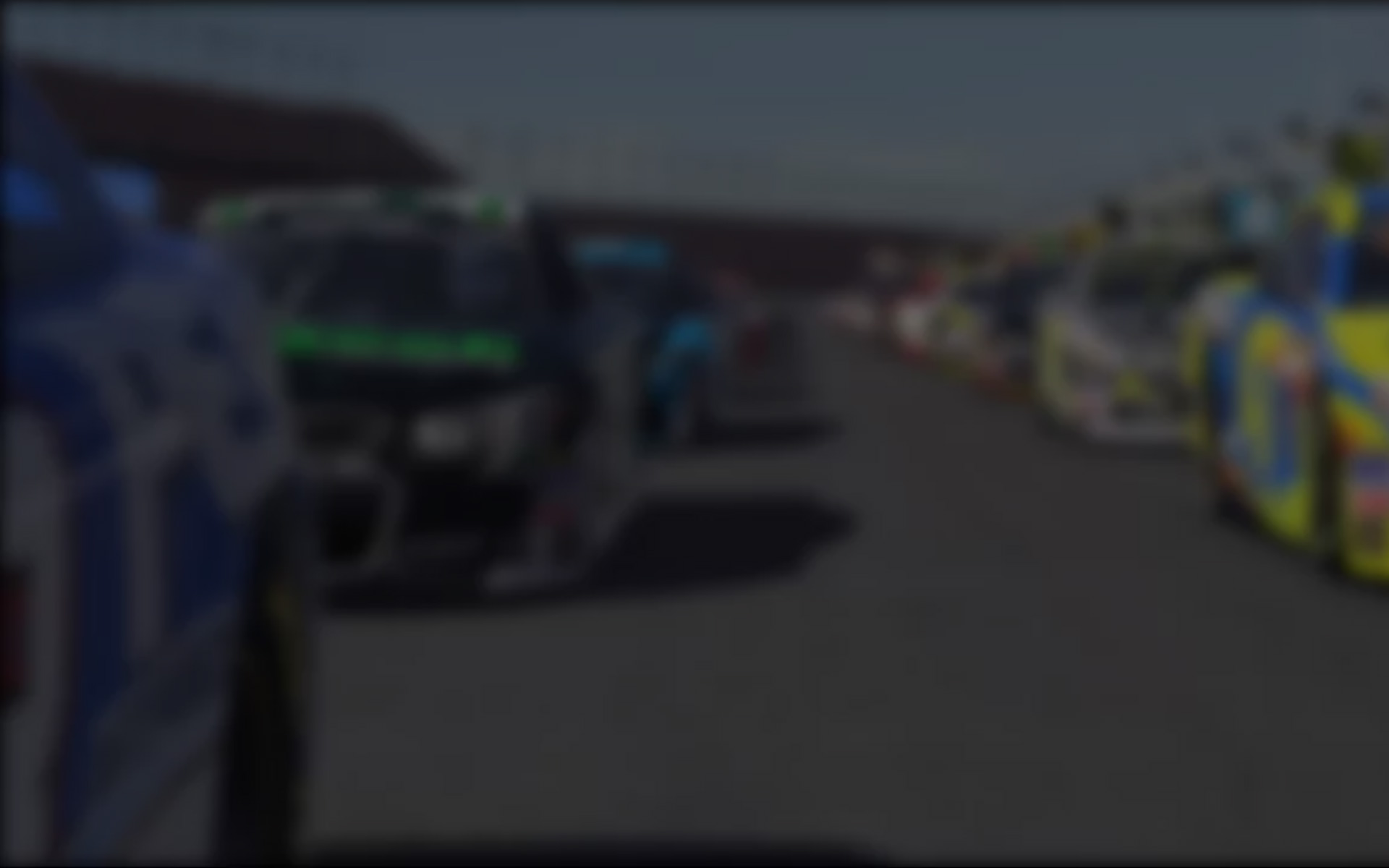 Week 11 of the NASCAR iRacing Class C Fixed Series brings nearly 2,100 sim racers to the virtual Iowa Speedway for 45 laps of racing at the 0.875-mile short track. Iowa Speedway is a favorite among the real racing community as well as the sim racing community for the great racing it produces all throughout the field. No matter where you look, it's not uncommon for drivers to be racing side-by-side battling for position every lap of the race. With those side-by-side battles, it's also not uncommon for drivers to tangle and end up in the garage prematurely, leaving all involved very disappointed with their finish.
One driver who was not disappointed was Brandon Hauff (New York) who drove his No. 8 Silverado into victory lane after starting from the eight position after leading just one lap. Second place went to Brodie Kostecki (Carolina) who started in the 12th position in the No. 2 truck after battling through the field most of the race. Rounding out the podium is Michael Fisher (Florida) who drove from the seventh starting spot into the top three in the No. 14 Silverado. Joshua Hanner (Carolina) finished in the fourth position after starting deep in the field and recording zero incidents. The final position in the top five went to Jason Fensler (California) who started in the last row and drove his way up into the top five after 45 laps of racing. The 4488 SoF was slowed four times for a total of 17 laps and included five lead changes among five drivers.
With a stellar performance in the week's top SoF event, Hauff earned the most championship points for the week with 282. Kostecki had a strong run for the week, netting 265 points after making four starts and earning two victories. Trey McKinney (Carolina) started four events during the week and earned one victory which earned him 261 points. Tom Moustakas (New York) had a very good week as he made only one start and recorded one win, amassing 251 points in the process. The last spot in standings went to Michael Guest (Indiana) who made four starts and recorded three top five finishes and 244 points.
Kostecki continued a good week by setting the fastest time in qualifying with a time of 22.659 seconds, just three hundredths faster than second place Adam Gilliland (Texas) and Kenneth O'Keefe (Canada) who both tied with a time of 22.689. Zach A Hudson (Canada) continued a Canadian streak as he ended Week 11 in the fourth position as Chris Overland (Texas) rounded out the top five.
Michael Guest holds a 37 point lead over Christian Pedersen (New England) with just one week remaining in Season Two. Josh Berry (Mid-South) is currently 66 points behind Guest leaving Iowa, but a great week at Michigan in Week 12 can propel Berry into the top spot. O'Keefe holds down the fourth spot, but is 132 points back heading into the final week of the season. If O'Keefe wants any shot at the championship, he's going to have to have a very good week and Guest to have problems. Completing the top five is Kollin Keister (Atlantic), who like O'Keefe, is many points behind Guest heading into the final week of completion in Season Two, so a miracle will have to happen in order for Keister to have a shot at the championship.
With just one week remaining in Season Two of 2013, a tight battle for the championship is shaping up heading into Michigan for action at the 2-mile speedway that is a favorite among iRacers. Its wide, sweeping turns and long straightaways which are perfect for drafting, make this a track where being in the right position at the right time is just as important as having a fast truck.
---
You may also like...
---