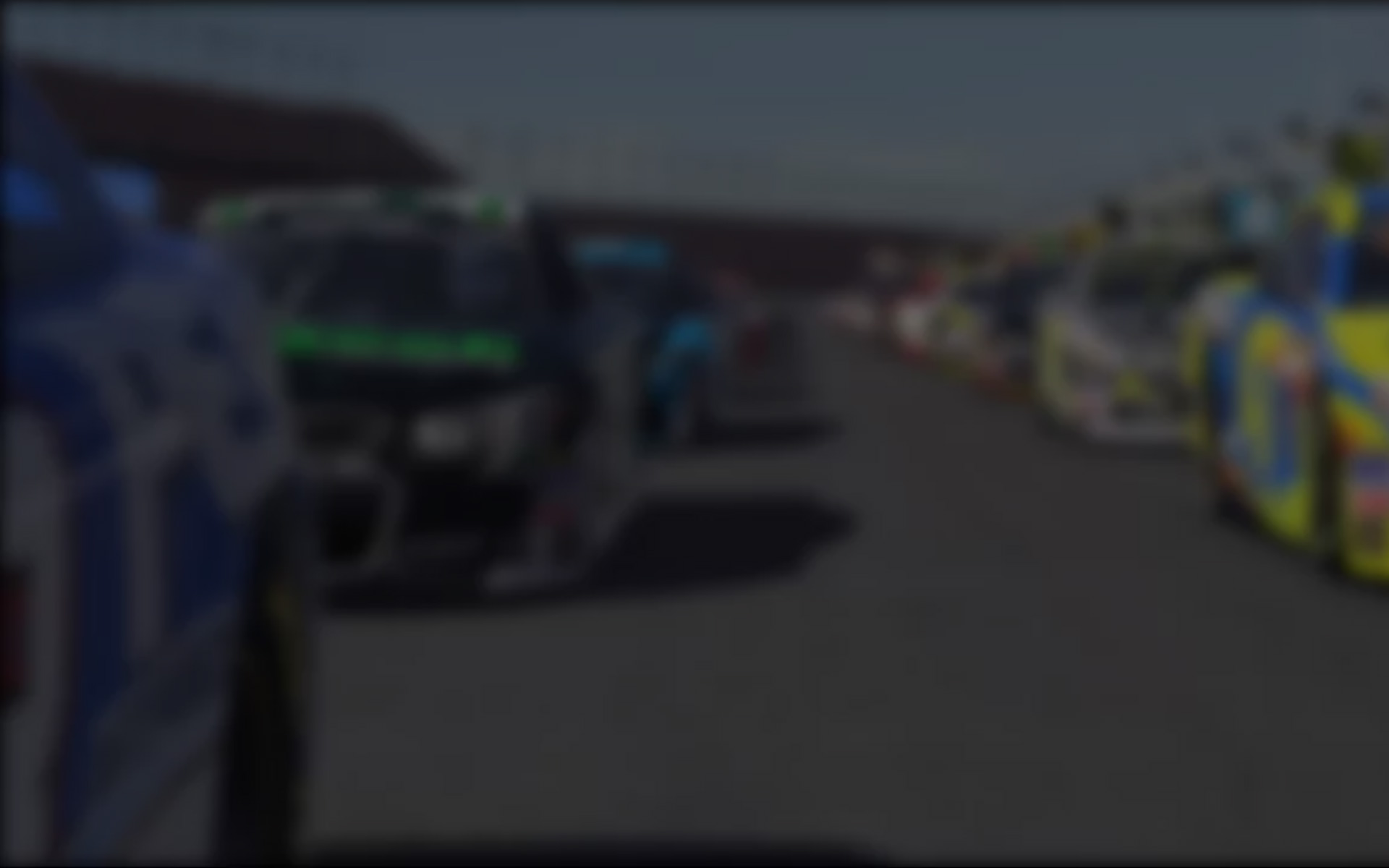 With Season One of the NASCAR iRacing.com Class B Series in the books, drivers and teams took a week to get rested and ready for the second season of 2013.  The biggest and baddest race track of them all lay ahead for everyone: Talladega Superspeedway in eastern Alabama.  Talladega provides everyone with a chance to win, so it's no surprise to see over 700 sim-racers compete in Week One.
Randy Hockaday would lay claim to the biggest race of the week, the weekly Strength of Field race on Friday night.  Hockaday took home 358 points for the win and the overall points lead following Talladega.  inRacingNews' own Tom Moustakas crossed the line just .052 second behind Hockaday, earning  Moustakas 343 points for his runner-up finish.  Carl Taylor finished third with Jorn Jens and Dwayne Vincent rounding-out the top five.
With Hockaday departing Alabama with the points lead, Andrew Shirley sits second, 14 points behind followed by Anthony Kernich, Andrew Buie2 and David L Brown.
Pro Series driver, Kenny Humpe led the week in starts with 18, winning twice and laying claim to 16 top five finishes.  Taylor topped the week's win total with 11 victories in his 17 starts at 'Dega, while  Humpe also set the standard when it came to top fives with 16.
Jeff Dukehart claimed the overall pole for the week with a time of 52.311 seconds around the 2.66 mile Talladega Superspeedway, just ahead of  Helge Gravemeyer (52.360s).  Moustakas was third fastest followed by Andrian Duncan and another of inRacingNews' own, Kenneth O'Keefe.
The NASCAR iRacing.com Class B Series heads east to the "Lady in Black" — Darlington Raceway in the Pee Dee region of South Carolina.  Drivers and teams will battle "The Track Too Tough Too Tame" during Week 2 of the 2013 Season 2.  inRacingNews will have a full recap following the week's action.
---
You may also like...
---