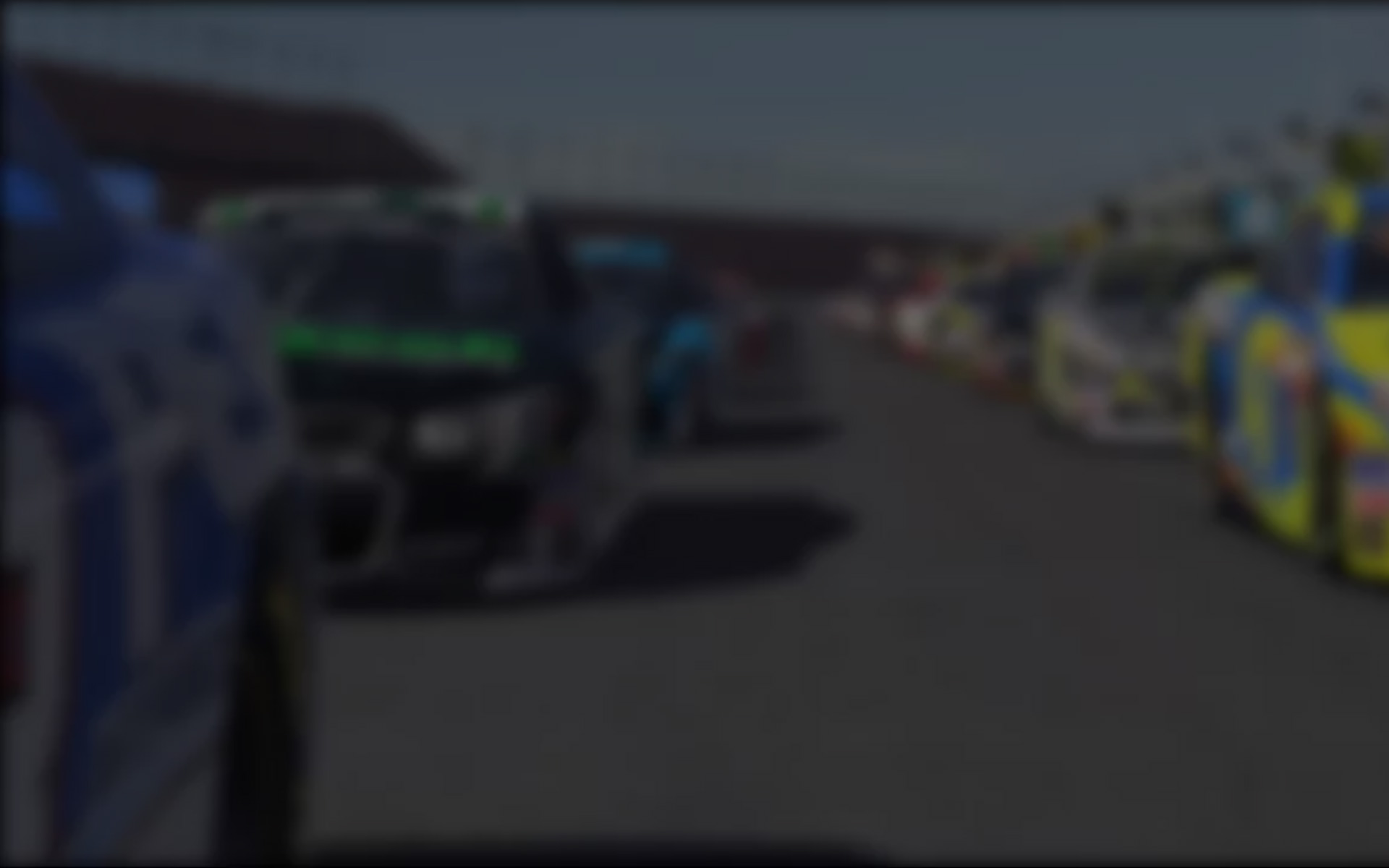 In a scene eerily similar to the season-opener, this Sunday's 16th Street Racing League event at Sebring International Raceway ended with one driver coming up short on fuel and another storming to the race victory. This time around it was Panther Racing driver Tim Holgate taking the checkered flag as Ryan Murray had to surrender the lead to grab a splash of fuel with just three laps of online racing remaining.
"I totally didn't expect to win this race," Holgate said. "I thought maybe we had a shot at the podium if things fell our way – but, wow, that was incredible. The strategy really played out for us – we went balls to the wall and didn't conserve at all."
Holgate was joined on the podium by Douglas E. Smith (P2) and last-week's race winner Courtney Terrell – who overcame an incident on the first lap to score his second-consecutive podium finish. Holgate, who finished third last weekend, has taken the lead in the championship standings with Terrell just five points behind in second.
"I had a good start and had the contact (with Matt Cooke), but it was no big deal," Terrell explained. "The first turn at this place is always tricky on the first lap. I was surprised I didn't have any damage and I worked my way back up."
"We went balls to the wall and didn't conserve at all." — Tim Holgate
Cooke rebounded to finish eighth in what was an impressive road course debut for the league newcomer.
"I'm happy with the end but extremely angry at myself for the first incident; the car pushed right up into Courtney," Cooke admitted. "At that point saving fuel wouldn't do me any favors. I knew I may be able to gain a few spots saving, but I wouldn't be able to keep up or gain on the top guys."
But for a majority of the day it looked as if the race was Murray's to lose. The former 16th Street League champ qualified in seventh but was in fourth after Lap 1, second by Lap 5 and moved into the lead of the race on Lap 25. But it slowly became evident to Murray that his fuel consumption was going to be a concern.
"I don't know how they do it," Murray said of his competitors' fuel mileage. "I was trying to save fuel in the last stint and it just didn't work."
Murray led three different occasions for a total of 11 laps and appeared to have the field covered, but he had to relinquish the lead to make one final pit stop with just three laps remaining. He settled for fifth behind fourth-place finisher Matt Lambertson.
"The saving fuel thing is not my cup of tea." — Ryan Murray
"I want to race hard," Murray said. "That's how I race and the saving fuel thing is not my cup of tea. But I had a good time and I tried to hold my ground. But as I saw that I was going to be shorter and shorter (on fuel) I was pretty much resigned to screwing myself over."
An incident at the outset of the race ruined the day for polesitter Denis Garese and fellow front-row starter Joshua Chin, who finished 25th and 26th respectively.
Rounding-out the rest of Sunday's Top 10 were: Erick Davis (6th); Randy Crossno (7th); Neffry Aawg (9th) and Brendan Lichtenberg (10th).
Click here for Joshua Chin's video recap of the race!
---
You may also like...
---