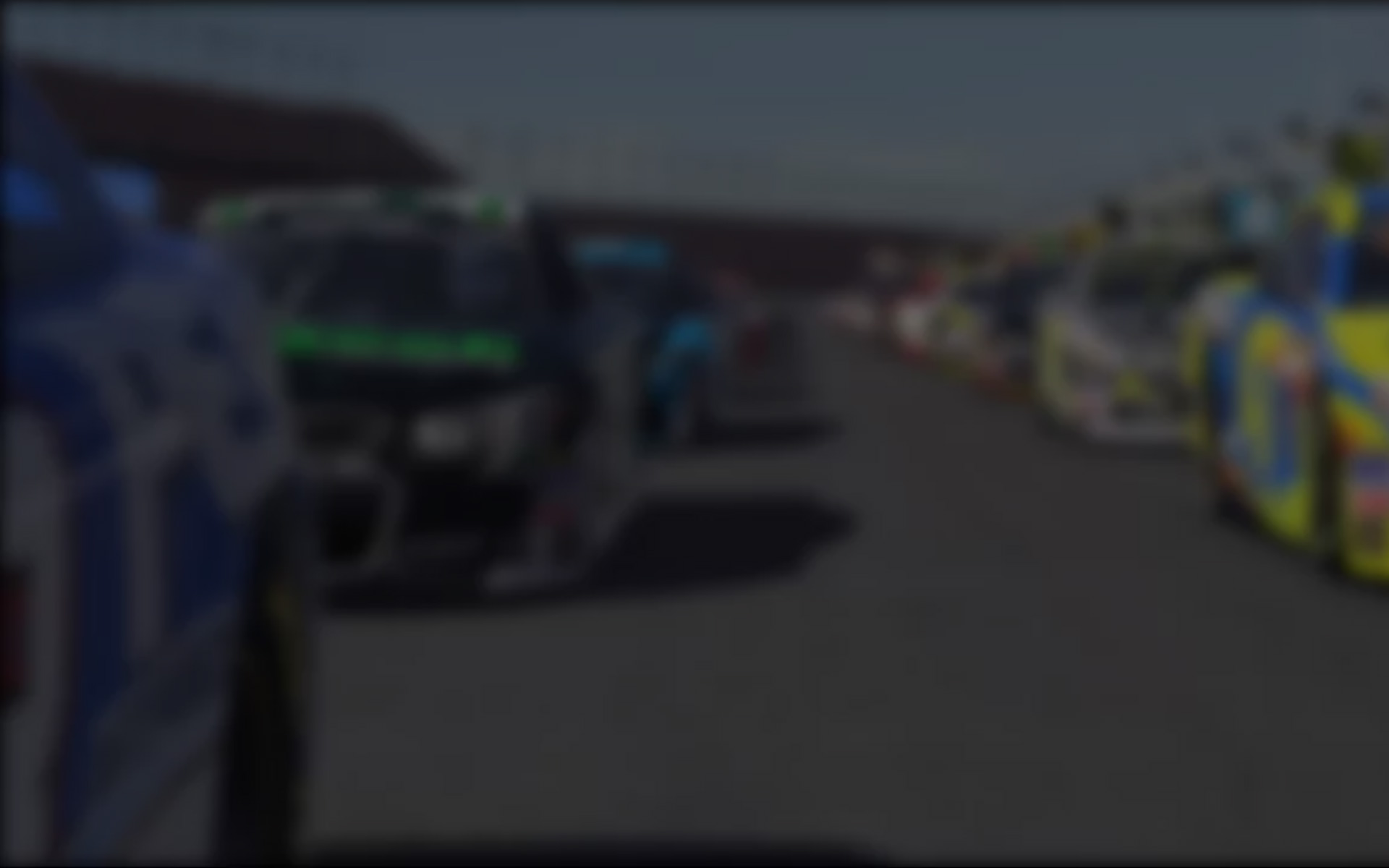 The iRacing Pro Mazda Series was heading to Indiana for the sixth week to tackle the famed Indianapolis Motor Speedway's GP layout. Local sim racer and championship contender Justin Brunner was able to take pole position for his home race ahead of Season 1 champion Gregory Tanson.
With the Indy GP circuit ultimately being a huge draft track, just sticking with a faster car through the infield would allow you to have a shot at a great result, especially for those who weren't usually near the front of the field. Brunner, Tanson and Jordy Lopez Jr are accustomed being at the front of the field, so for those three nerves were nothing. Unfortunately only a few hundred metres into the race Daniel Cabanillas and Jean-Michel Noyon had a ginormous accident; Cabanillas' car was sent up in the air catastrophic results whilst Noyon's car suffered sufficient damage for him to retire his car further in to the race.
Meanwhile, Lopez who initially challenged his teammate, Brunner, although in the end his attempted manoeuvre didn't come off – which allowed Tanson back in to second as they reached Turn 4 for the first time. It didn't take long for Lopez to claim second position for good: with the tow down the long front straight he was easily able to pull-up alongside Tanson and slot ahead by the time they got the power down for the kink of Turn 3. Two laps later Tanson dropped back a further position to Gunar Nijenhuis as the Dutchman once again used the slipstream to inflict more position losses on his opponent before fending-off Tanson to consolidate third place, for now.
With half the race in the books the top two certainly looked set in stone with Brunner having a gap just big enough so Lopez wasn't able to challenge him on the run to Turn 1.  Meanwhile closely behind it was Nijenhuis in third with Tanson and Ryan Casteline right on his gearbox. During lap nine Nijenhuis made a costly error which lost the trio any chance of a win unless the two Vortex sim racers decided to dice it out and inflict a huge time loss on themselves.  Around the tricky right hander at Turn 7 the Dutchman marginally missed the apex which ruined his run down the short back stretch, meaning he had Tanson for company in the tight infield section from Turns 8, 9 and 10.  With a more defensive line and a compromised run he'd lost just enough time for the top two to be able to race as they would, if they wished too when they had a sensible gap: they are teammates after all, so getting a 1-2 would be the main priority! The trio lost further time which allowed Andy Cowey to come out of nowhere and close on their group with some fierce battling at the beginning of lap ten.
Lopez grabbed the lead on lap thirteen, whilst Casteline advanced from fifth to third down the front straight, albeit with a touch of wheels with Nijenhuis. Third place wouldn't be Casteline's to keep . . . the American made a mistake all of his own doing only six corners after putting himself in position to take the final podium position: around Turn 6 his line was all wrong, which resulted in him taking a wide birth around the corner.  In doing so he got on the power earlier and got loose in to Turn 7, resulting a slow slide across the track until Nujenhuis could do nothing other than tag the rear of his competitor and spin him fully around. Both cars were damaged by the contact, possibly costing Nijenhuis a shot at third place due to his deranged front wing. The damage showed even when in draft, as Cowey shot past him like he wasn't even there, so the Dutchman's result would be ending up with a fifth at best.
Coming on to the final lap it was Brunner in the lead with Lopez right on his gearbox.  Into Turn 1 Lopez used his overspeed to take the lead with only eleven turns remaining – not far behind Tanson managed to reclaim third by overtaking Cowey down the front straight.  No doubt he'd be hoping his Pro Mazda would have low enough downforce to keep him just behind on the run up to the checkered flag! As for Lopez and Brunner, it was close . . . very close at that. The two teammates were separated by .002s as they crossed the famed yard of bricks; it could have gone either way, but Brunner timed his run to perfection to take the win in the 2947 SOF, an SOF which was much lower than we'd seen most of this season! Tanson managed to claim third ahead of Coewy, with the battered car of Nijenhuis coming home in a credible fifth place!
Next week we head to Sonoma Raceway, a track not often used in the Pro Mazda, but one which will prove quite technical for this vehicle. On such a fast and flowing circuit, I expect the top drivers to show their prowess and speed compared to others in the field!
---
You may also like...
---