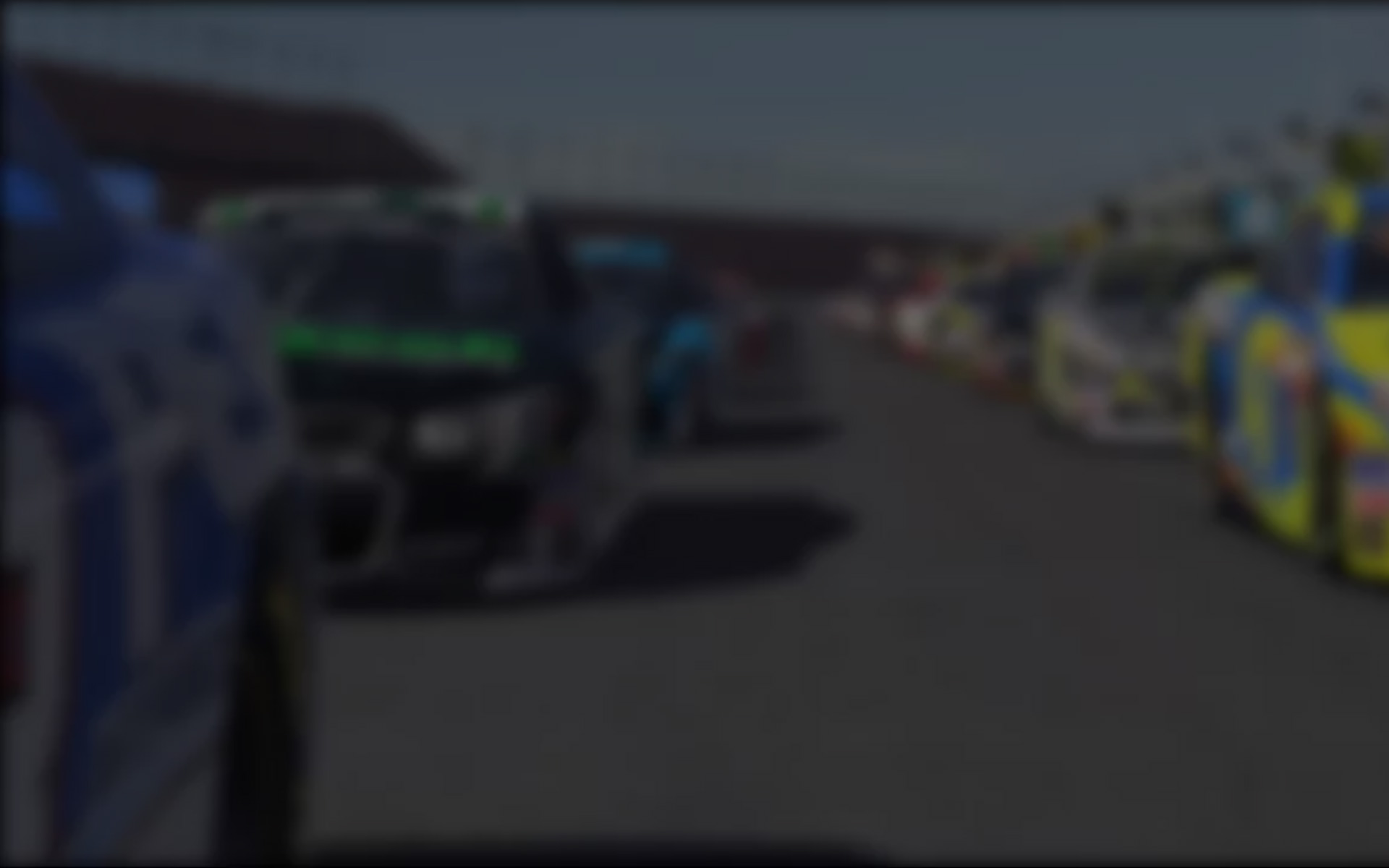 August 30th, 2017 by Richard J. Clarkson
Youth may not always trump experience, but in Tuesday night's running of iRacing's NASCAR Camping World Truck Series event at the computer-generated Bristol Motor Speedway, it did.  Fourteen-year-old, Kaden Honeycutt, hailing from the Southwest—Texas, notched his 90th career oval victory in the top-split (3119) sim-race on August 16, 2017, 10:15 p.m.
Much like racing in real life, a win at The World's Fastest Half-Mile, even if only in cyberspace, packs enough of a wallop to leave the winner's insides a river of uncontrollable emotion, often times leading to the death of an undergarment.
"Oh my gosh!" Honeycutt said, presumably smiling underneath his make-believe race helmet as the field took the final caution of the race, slowing, lining up behind the pace car.  "We're coming up to (lap) 49… and after this, I'm going to need some more underwear!"
Before Honeycutt needed a fresh pair of drawers, he started outside pole.  His black, virtual Miccosukee Toyota Tundra sparkled beneath the lights as it roared to take the green flag.  The young Texan ran second to Jason Malouin until lap 24.
The third yellow flag of the race flew six laps earlier.  Exiting Turn Four, Jake Watson made contact with the left rear of Raymond Ritenour II's Chevy.  The two sim-trucks spun and began to whirl down the front straightaway, narrowing the track for oncoming traffic.  Calvin Allison and Casey Pierce were unable to avoid the carnage: a four-truck pileup.
After iRacing's top-notch track and safety workers got the half-mile concrete proving ground cleaned up, the green re-emerged.  Honeycutt made his move… actually, it wasn't much of a "move," it was more like Malouin, starting on the inside row, spun his tires; Honeycutt didn't.  A feather in the young sim-racer's cap: taking advantage of and driving aggressively, but with finesse, on the restart.
As the field of rowdy simulated race trucks crossed the start/finish line on lap 24, they all chased Honeycutt.  The fourteen-year-old assumed the point and never looked back.
Although Malouin had the speed to win the pole and lead early on, he wasn't able to maintain it.  When he spun his tires on the restart, Honeycutt wasn't the only sim-racer to take advantage.  Graham A. Bowlin and his Target Silverado also gained a spot and shuffled Malouin back to third.
On the final restart of the race, only four laps to go, Malouin once again found himself in the unfortunate position of restarting in the inside row.  Chase Cabre's MPI Tundra saw green like a color blind bull and charged.  Malouin finished fourth.
And in doing so, edging out the three other Class C drivers of the race, Malouin earned the Trapper Keeper Rookie Colors Passing Grade trophy.
Bowlin had a hectic lap one.
Entering Three, his sim-truck received a tap from James Poleske and his Team Associated World Championship R/C Cars Silverado.  Bowlin grabbed a handful of wheel and held on, slapping the outside retaining wall, making sparks, checking his underpants, and then soldiering on.
But it wasn't long before Bowlin needed to check again.  Just before completing lap one, simulated inches shy away from the start/finish line, he saw a truck facing wrong way round, snarling and intimidating.  Bowlin's Target Chevy slithered and snaked through, however, and finished runner-up.
After starting fifth and running in the top-five for the race's entire fifty laps, Cabre methodically moved his way forward and finished third.
The New Yorker, Donny Lia, rounded out the top-five. Kyle Taraska finished sixth.
Joshua Williams started the evening in 19th.  And after the first eleven laps, he'd worked his way up to 10th.  But then Williams made the call to pit, negating his gains, relinquishing track position.  On lap 16 he restarted 22nd.
But, just like before, Williams managed to claw his way forward, finishing seventh.  Williams passed a total of 24 trucks, winning him the Phillips' Biggest Mover of the Race award.
Scott Smith6 finished eighth and was available for comment after the race:
"Holy tick wings on'uh toothpick!" Smith 6 said.  "That was'uh damn terrible race, son.  Bored out'muh damn mind!  Six frickin' caution flags that lasted fur more than half the stupid race!  Ree-diculous, Tom!"
Asked about the performance of his From A Dig Motorsports-prepared Chevrolet Silverado, he said: "The Black Dahlia Murder/Snap-on Chevy ran purty durn well, I reckon.  We passed a few trucks.  Drove right around 'em.  Real quick like.  Then, hell, had to miss that wreck early on.  Spinnin' and topplin' right over, bouncin' off the wall and smackin' me upside the door.  I made it through, though.  Eyes of'uh hawk, nerves like a man who loves combat, reflexes of'uh damn God."
Robert Arch finished ninth.  Brandon Chubirko closed out the top-ten.
---
You may also like...
---