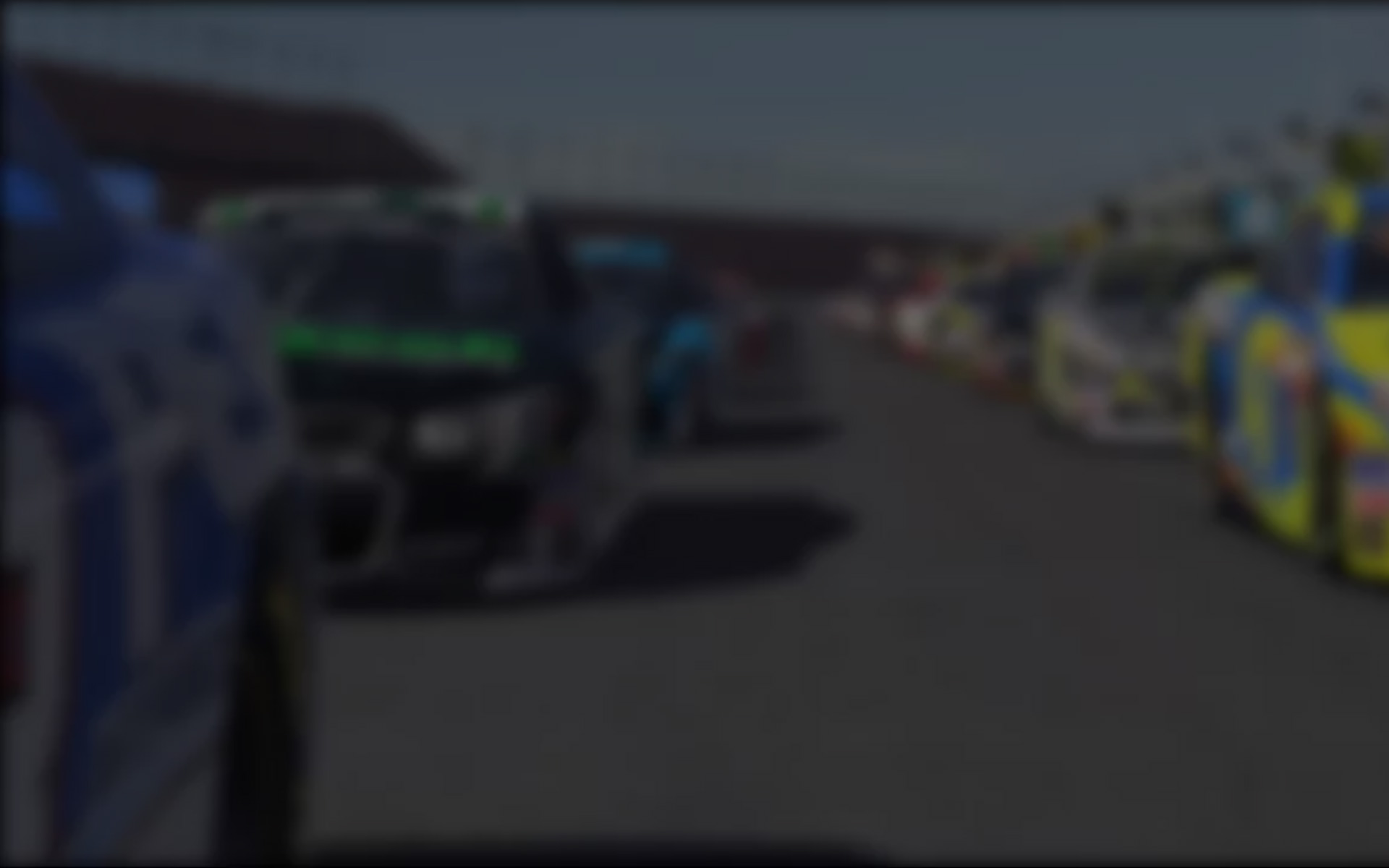 Johnny Housley brought his "A" game to Toyota Speedway at Irwindale during Week Three competition in the NASCAR iRacing.com Late Model Tour as the Mid-South sim racer was standing tall atop the weekly points after seven days of racing at the California track. Over 450 took to the half-mile, multi-groove race track during Round Three of 12 as they tried to track down short track glory on the virtual California asphalt.
Housley won a massive sof race on February 20th, which carried a rating of 3232 Strength of Field rating. How massive was this online race? The top four in this 75-lap race made-up four of the top five positions in the weekly standings! Housley had everything under control in this event, leading all 75 laps in the race and finishing nearly six seconds up on Jeff Conover at the checkered flag. Daniel Williamson came home in third, followed by Kevin Buchholz and Scott Blackburn. Housley put 198 points up on the board with this win, good enough for the top spot for the week while Conover's 180 points and Williamson's 162 markers put them second and third respectively for the week at Irwindale.  The 144 points earned by Buchholz in this race placed him fifth for the week.
Point leader Mark Lambert finished fourth for the week as he put up 161 points from one of his two wins of the week. Lambert led wire-to-wire after starting from the pole and finished a half second ahead of Heath Smith. Brian Lambert was third at the end of the race, which was rated at 2598 sof, followed by Jeremy Ahlum and Kenneth Lang.
Robert Oneal made 16 starts at Toyota Speedway during Round Three, the most of any driver during the seven day period. Kyle Porter won a lucky seven races on the week, three more than any other driver in the series from Week Three. Mark Lambert was atop the Qualifying standings with a lap of 17.750 seconds, ahead of the times put up by Housley, Dustin Lengert, Ronnie Binkley and Billy Roberts. Lambert was also the driver to beat in the Time Trial competition at Iwindale as his Time Trial run was better than that of Housley, Heath Smith, Kevin J Myers and Dmitry Uglov.
Lambert will take a 30 point advantage into Round Four over Conover as he leads 486 to 456. Two points behind Conover sits Tony Dugan with 454 points with Taylor Meyn (443) and Kevin J Myers (430) completing the top five. Divisional point leaders after three weeks of racing include Austin Benson, Brian Lambert, Blackburn, Chad Arnold, Sean Odea, Fausto Bessa Gomes, Darrell Phillips, Cale Thompson2 and Petie Madrid.
Up next for the NASCAR iRacing.com Late Model Tour is Round Four at the New Smyrna Speedway. With the high banks providing two groove racing, who will be able to navigate themselves to a checkered flag or two over the seven day span? Find out here at inRacingNews next week!
Until then, keep the hammer down and we'll see you at the track!
---
You may also like...
---