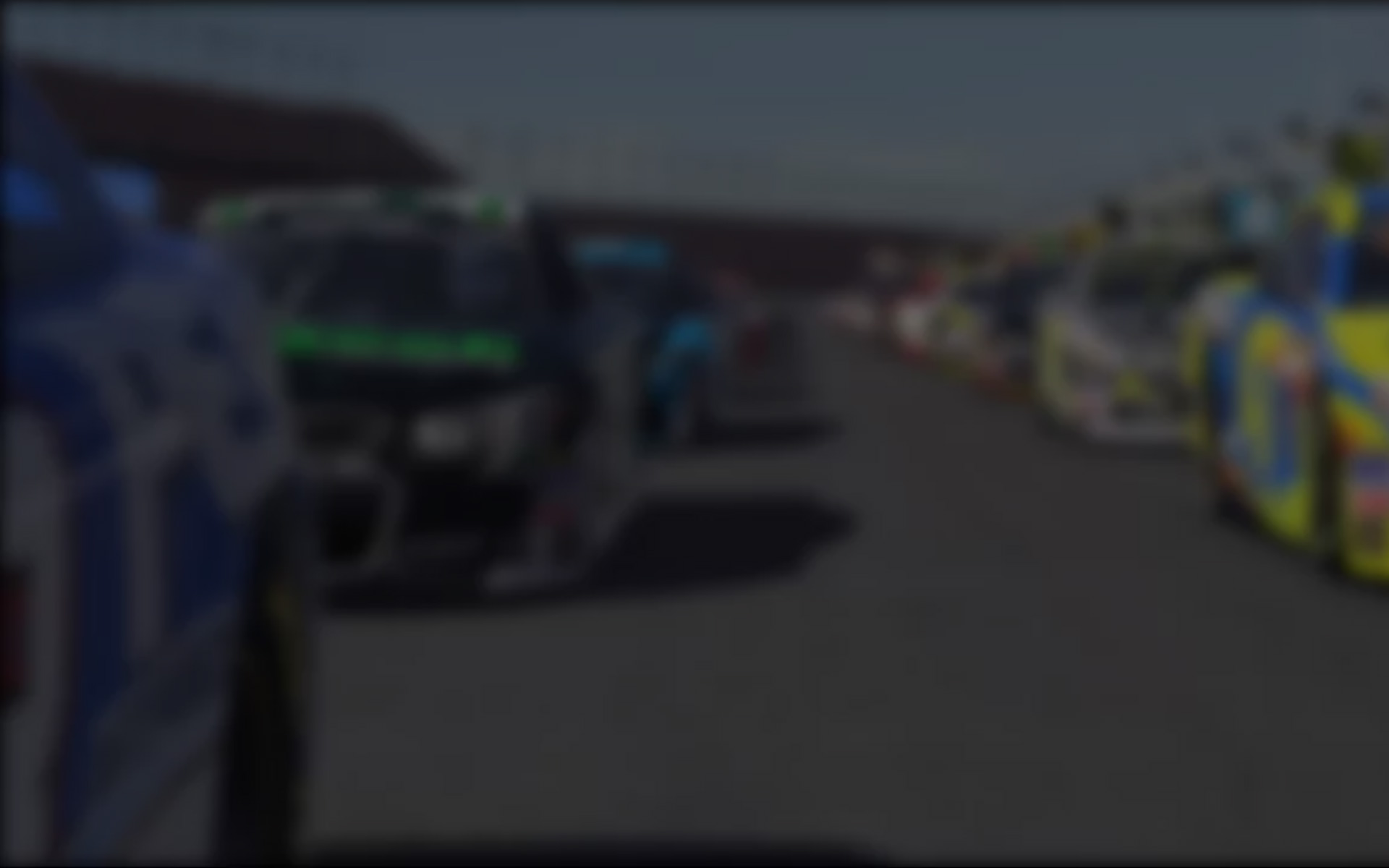 September 18th, 2013 by JaimeB
After nearly four full seasons of trying, Tyler Hudson finally scored his first NASCAR iRacing Series World Championship win, holding-off Joey Brown and Byron Daley at Chicagoland Speedway. The victory came just one race after Hudson nearly won at Atlanta, coming-in second to Brown after a wild last lap.
This time around, Hudson turned the tables, with Brown finishing second and Daley, who tried a daring pass on the outside with a handful of laps remaining, taking third. Joshua Laughton was fourth and Ray Afalla finished fifth, notching his series-leading eleventh top five in fifteen online races.
"The last two weeks have been unbelievable. We've had such fast cars that it has been so much fun to race. After last weekend and being so close I thought maybe it would never happen, because in four years that's the closest I've ever been." Hudson explained. "Fortunately we brought another hot rod to the track this weekend and were able to FINALLY get that first win."
"After last weekend and being so close I thought maybe it would never happen . . . Fortunately we brought another hot rod to the track this weekend." — Tyler Hudson
The NiSWC veteran qualified mid-pack in twentieth, but took two tires under the first caution then drove up through the rest of the field, taking second position on Lap 74. With Brown in his sights, Hudson began slowly closing the gap and passed him for the lead on Lap 111. Hudson looked poised to run away with the race, but as green flag stops approached he decided to stay out a bit longer than the other leaders which put him back in traffic.
With his slightly newer tires, Hudson began slicing his way through the field yet again but, in the meantime, Laughton had built a comfortable lead. That lead was erased when the yellow flew with 34 laps remaining for Brian Schoenberg's spin. Hudson and the rest of the leaders opted to pit for tires under the caution, but Hudson's crew let him down and three cars beat him out of the pit lane. Daley tried two tires for track position and emerged as the leader with Laughton and Baldwin in second and third ahead of Hudson.
When the green dropped it only took six laps for Hudson to regain second and begin to hunt down Daley. Hudson passed Daley with 20 to go and once again it looked as if he had the race in the bag. However, Daley had other plans. Despite his worn left side rubber, Daley stayed right in Hudson's tire tracks and slowly started reeling him in. With five laps remaining, he latched-on to the rear bumper of Hudson's Ford Fusion. got a strong run off Turn Two and looked to the inside.  Hudson blocked his run and Daley chose to attempt the pass on the outside into Turn Three. Unfortunately for Daley, the second groove did not have the grip he needed, thus he was unable to complete the pass and lost second place to Brown in the bargain.
With his win, Hudson moved to second in the championship standings with only three races remaining. Alfalla leads Hudson by a comfortable 48 point margin and still appears to be in control. Schoenburg fell to third after finishing a distant 26th and is now 60 points back of the lead. Marcus Lindsey rebounded nicely after his blown engine at Atlanta to finish seventh at Chicagoland and move into fourth place in the standings. He sits 22 points back of Schoenburg, but just five markers in front of Michael Conti, who fell to fifth on the heels of a 17th place finish at Chicagoland. Nick Ottinger (sixth last night) remains sixth overall, 10 points out of the top five.
Next up on the schedule is the NiSWC's first trip to Kansas Speedway. The 1.5 mile oval has a very fast top groove, which will likely make passing very difficult, so qualifying and pit strategy will be more important than normal. With only one week to prepare instead of the normal two, drivers who find a good baseline setup quickly will have an advantage, which should show come Tuesday evening. It is hard to bet against Hudson, Brown or Alfalla at this stage, but a new track and unique racing line may have a surprise in store. Could the NiSWC see first time winners in back-to-back weeks?
---
You may also like...
---