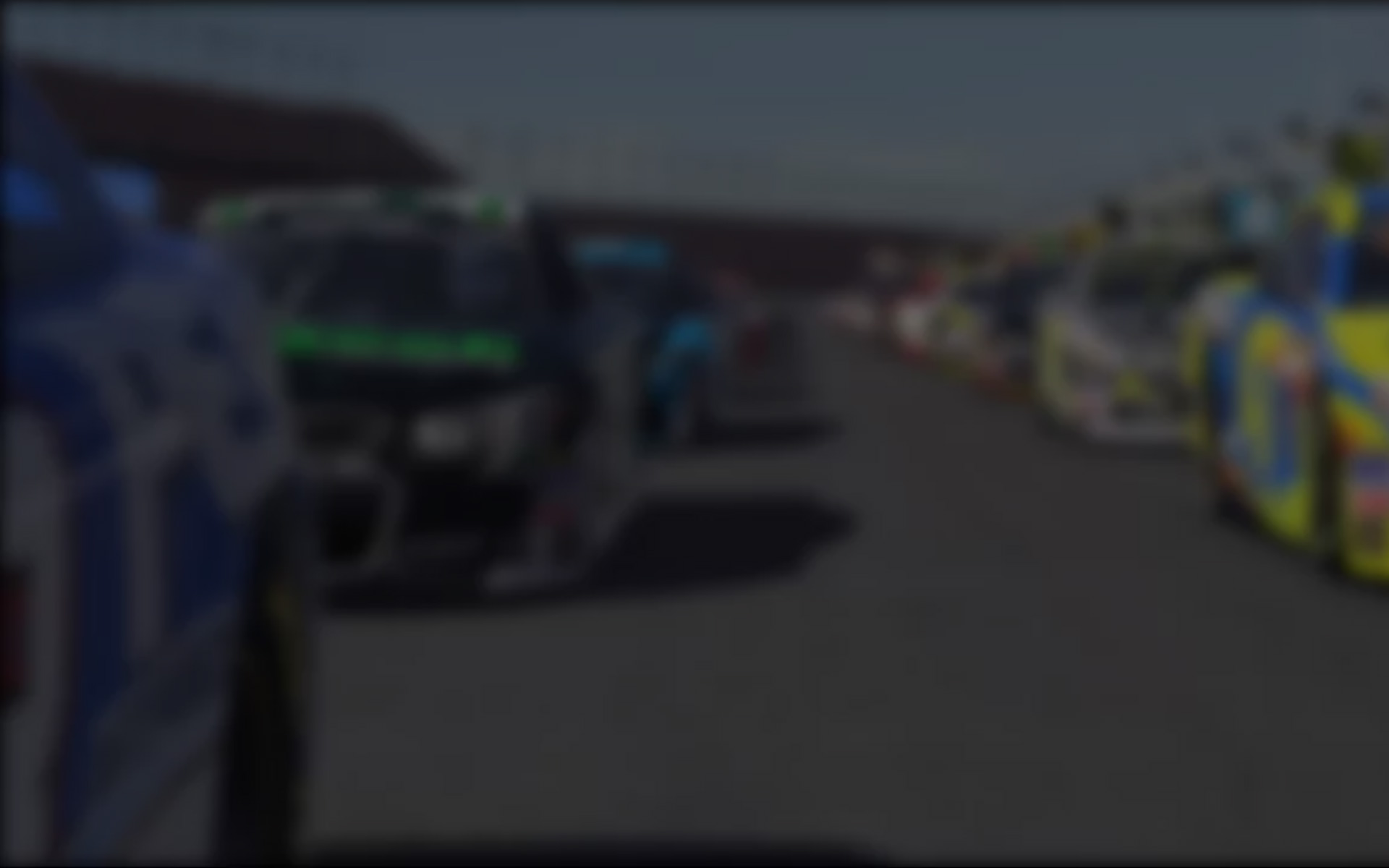 The second week of the NASCAR iRacing.com Class C Fixed Series headed to Lucas Oil Raceway at Indianapolis. Being removed from the NASCAR schedule after the 2011 season, the newly added .686-mile short track to the iRacing service gave its members a chance to relive the excitement of Nationwide and Camping World Truck Series races-past. With that excitement, the bullring driving styles of all the drivers were front and center as aggressiveness proved to be the dominant factor. Add a narrow racing groove up near the outside wall through the turns and you had the recipe for awesome sim-racing.
2013 NASCAR PEAK Antifreeze Series Champion, Tyler D. Hudson (Mid-South) started second and went on to take the victory in the strength of field race by .431 seconds over Nicholas Goertzen (Canada). Hudson led 23 of the 40 laps with Goertzen, who started on pole, leading the other 17. NASCAR PEAK Antifreeze Series competitor Josh Berry (Mid-South) came from the tenth starting spot to finish third.
While the race provided some great entertainment for the spectators, it was definitely frustrating for the drivers to negotiate traffic.  The preferred groove was up near the wall which made it very difficult to pass without bending a fender or two. The 5145 strength of field was slowed down with five cautions for a total of 26 laps.
Even though Goertzen didn't score a win during the second week of the 12 week schedule, he still took home the most points on the week (304) in three starts while adding one top five to his stats. Berry, also with three starts, accumulated the second most points scored with 285. The remaining three in the week's top five point scorers were Heath Hindman (Mid-South) and Kevin King (California), who also competes in the NASCAR PEAK Antifreeze Series, who both scored 250 points, and Nick Johnston (Mid-South) scoring 247 points. Christopher Bell (Plains) notched the most wins of the week, getting 15 out of 22 starts and adding 232 points to his season total.
Qualifying up front was a must to greatly increase the chance of a strong finish up at Lucas Oil Raceway. Stevie Minson (Virginias) and Heath Hindman tied for the overall pole for the week with a 23.035s. Timmy Hill (Atlantic) fell three thousandths short (23.038s), ending up third overall. Fourth was King with a 23.042s and Chad J. Laughton (Carolina) with a 23.046s.
After this week's action at Lucas Oil Raceway, the NASCAR iRacing.com Class C Fixed Series heads to the for the second night race of the season. Charlotte Motor Speedway
---
You may also like...
---