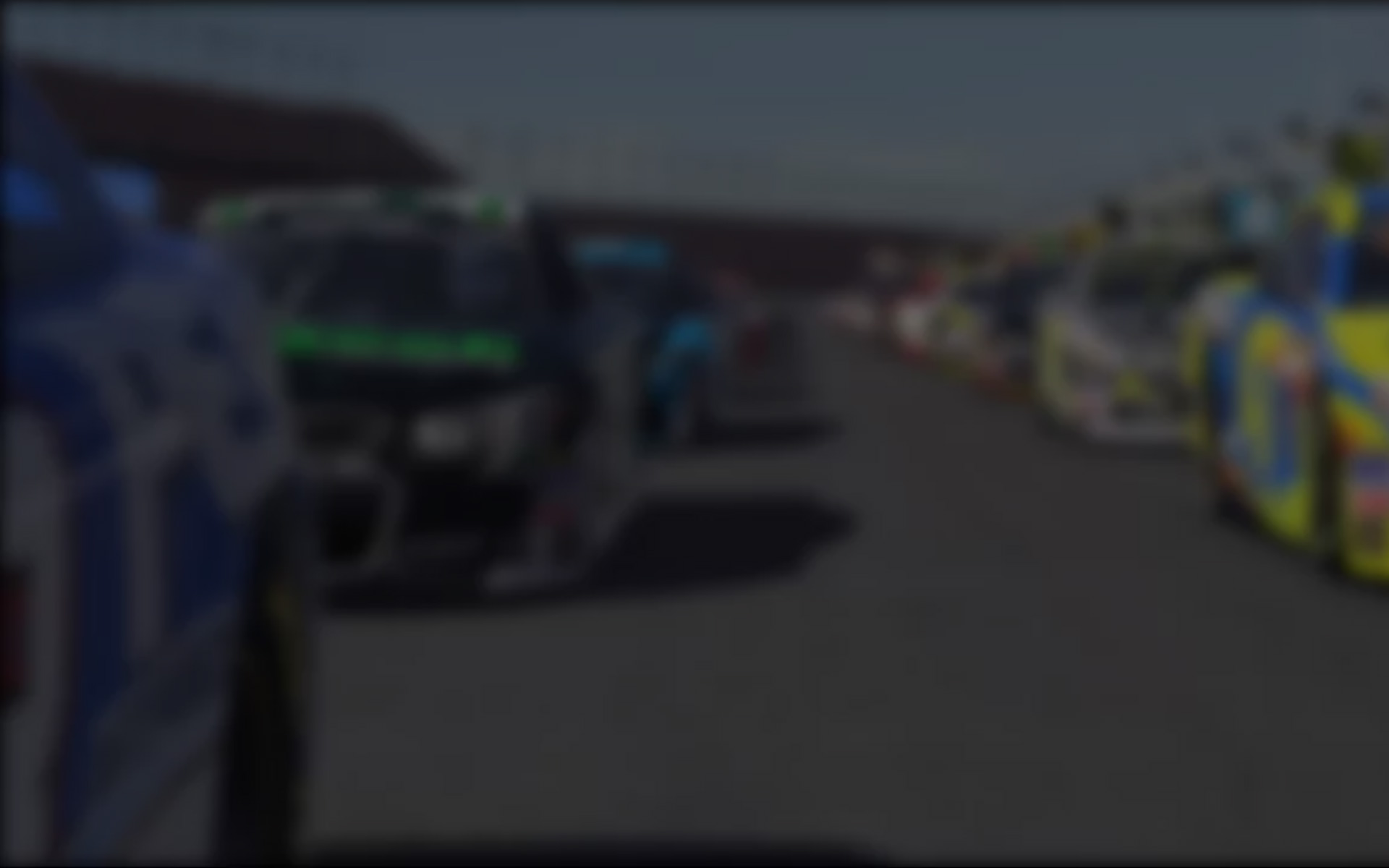 Week Seven of the NASCAR iRacing.com Class B Series took sim-racers to Chicagoland Speedway in Joliet, Illinois for the fourth event on mile and a half race tracks this season.  842 iRacers took the green flag last week at Chicago.  Ryan Luza (Texas) once again set fast time for the week with a 30.230 second lap time.  Points leader Brandon Jerrell (Atlantic) took the second fastest time over Brandon Buie (Atlantic), Joe Holt (Mid-South) and Bill Brown (Florida).  In total, 241 drivers took a qualifying time.
The weekly Strength of Field race went off once again on Friday night with 28 cars taking the green flag.  Luza and Jerrell started on the front row, with Luza leading 68 laps in the 100 lap affair before Tyler D Hudson (Mid-South) made his move late in the going to take the victory.  Luza and Jerrell would come home second and third, respectively, ahead of Alan J Elwood (Ohio) and Kyle McCormick (Carolina).
With the victory, Hudson collected the most points on the week with 307 markers, with Luza adding 290 points to his total and with Jerrell taking 284 points home from the Windy City.
With Chicagoland in the rear view mirror, Jerrell holds a 391 point lead over Luza.  With his win on Friday night, Hudson moves up to third, albeit 415 points behind Jerrell.  David Cater (Carolina) and Wes Weidman (Great Plains) round-out the top five in overall points after seven weeks.
Alan Jones (Carolina) started 27 races at Chicagoland, five more than Jared Mogard (Midwest).  Collecting the most checkered flags would be Thomas Davis (Mid-South) and Alan Jones with eight victories apiece., with Jones also taking home 18 top five finishes – the most of any driver.  Marc Melcher (DE-AT-CH) started from the pole eleven times, the most of any driver.
The NiCBS moves on to the Talladega Superspeedway in Talladega, Alabama for Week Eight of Season Four.  Talladega is the only restrictor plate race this season, so expect a lot of close racing and upset drivers coming out of Alabama.
Can anybody catch Brandon Jerrell at Dega?  Will Jerrell survive "The Big One" that always happens at plate tracks?  Find out next week on inRacingnews.com.
---
You may also like...
---