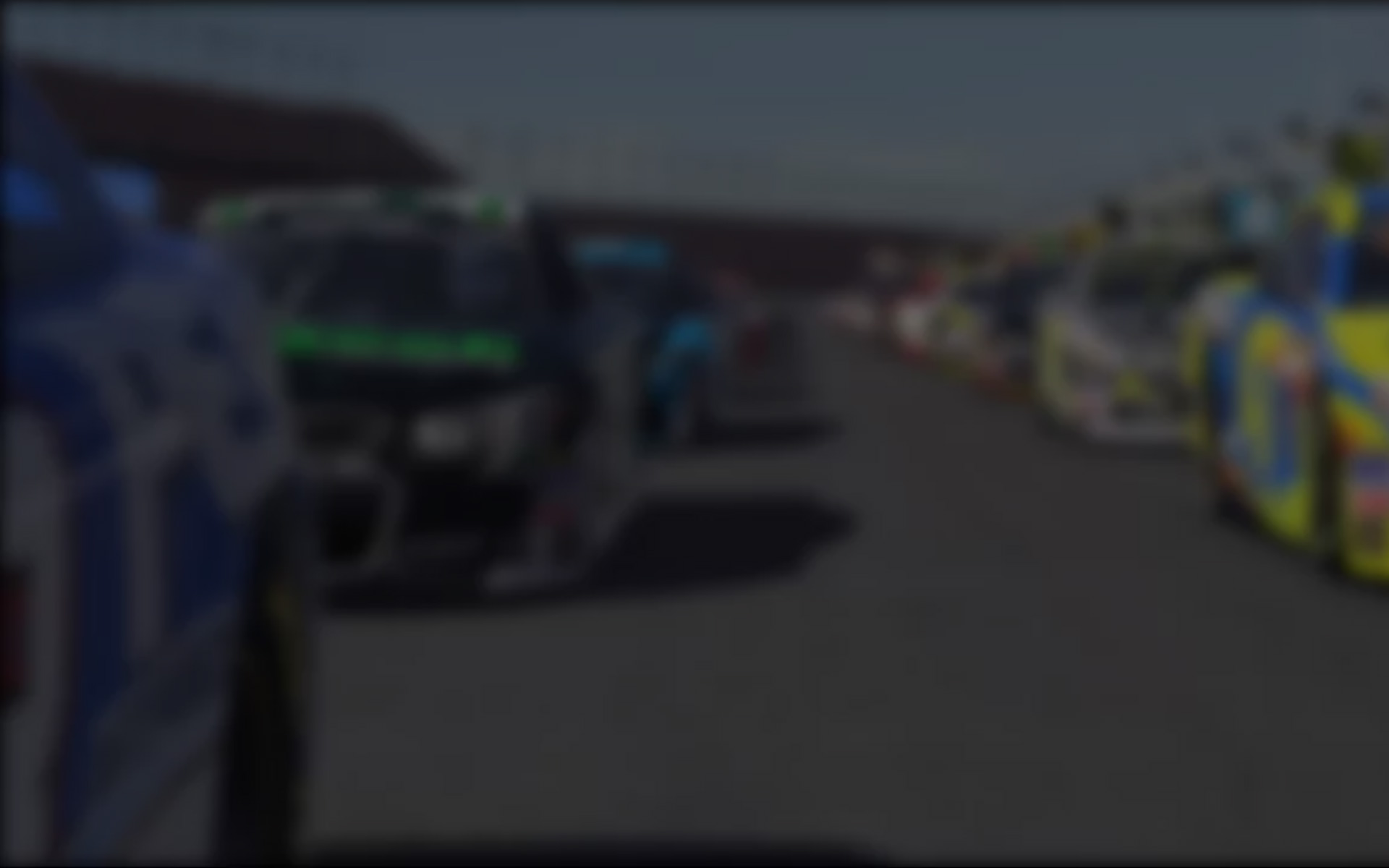 The venue may have changed from Summit Point Raceway to Lime Rock Park, but the names of he sim racers atop the inaugural inRacingNews Challenge remained the same in Week Two:  Chris Hughson and Ryan Field.
Hughson ripped-off no less than 11 SpecRacer Ford class wins in 20 starts at Lime Rock to retain the lead in the SRF points race.  Field was not nearly as prolific, but his winning percentage was perfection personified as he grabbed drove from pole to victory in his lone Pontiac Solstice start at the Connecticut road course to make it a similarly perfect two-for-two atop the class points lead.
Not content with his 11 wins in SRF, Hughson also tackled Lime Rock in the Solstice and recorded an impressive seven online race victories while Field also showed his versatility by taking a pair of wins in SRF.
Not to be outdone, Gaston Taberner and Daniel López collected 176 and 170 points, respectively, for their double wins in SRF while Sergei Kuznetsov (seven), Mark Ussher (five), Karl Crowley, Jonathon Church, Ivan Giovannini (four each), Brett Taft and Jernej Zorec (three each) and Nenad Matijevic, Roger Owen, Pierfrancesco L'Erario, Athanasios Pellas and Robert Bodin (two each) all scored multiple wins as well.
Church doubled Field's win total to top the Solstice points-getters in a Week Two that also saw Wim Bries (nine), Matijevic (six), Felipe Araujo (four), Nikita Gorlov (three), Américo Simões (three) and Michael Vaughn, Reuben Bonnici, Jens Denker, Amos Burbidge, Gary Hamilton, Gianluca Albano, Antonio Alfonsi and Colbey Parsons (two each) mount the victory podium on more than one occasion.
What is all boils down to is that Field leads Church, Chris Wiggins, Hughson and Eric Foss in the Solstice standings, while Hughson is out front of Lopez, Kuznetsov Rowald Nieswaag and Karl Crowley in SRF.
Divisionally-speaking, Matijevic was the top scorer at Lime Rock in Division Two, Emil Spindel topped the points-getters in Division Three  while Jacob Desmarais collected the most points in Division Four.  Christophe Jeannin (Five), Allan Harrison (Six), Craig Evanson (Seven), Richard Plange (Eight), Colin Gorton (Nine) and Hugh Fillmore (Ten) collected the most points in their divisions and Jonathan S. Mawhinney was the lead scorer in the SRF rookie class.
Solstice-wise, Chris Wiggins grabbed the most points at Lime Rock in Division Two; similarly, Gerald Di Piero, Moreno Bertani and Denker topped the scoring from Divisions Three, Four and Five.  Alexander Khalkin (Six), Qaddumi Adel (Seven), Julio Cesar Hauer (Eight) and Ray Fournier (Nine) and Trevor Howe (Ten) topped their respective divisional points hauls for the week, while Alexandre Caetano topped all rookies in the Solstice points at Lime Rock.
It's Almost Heaven – again — next week as the inRacingNews Challenge competitors make a return visit to West Virgina's Summit Point Raceway.  This time, however, instead of the main circuit they'll be racing on the vest pocket-sized Jefferson Circuit.  With seven turns packed into 1.11 miles of pavement, the Jefferson Circuit figures to put the challenge in Week Three of the inRacingNews Challenge.
---
You may also like...
---