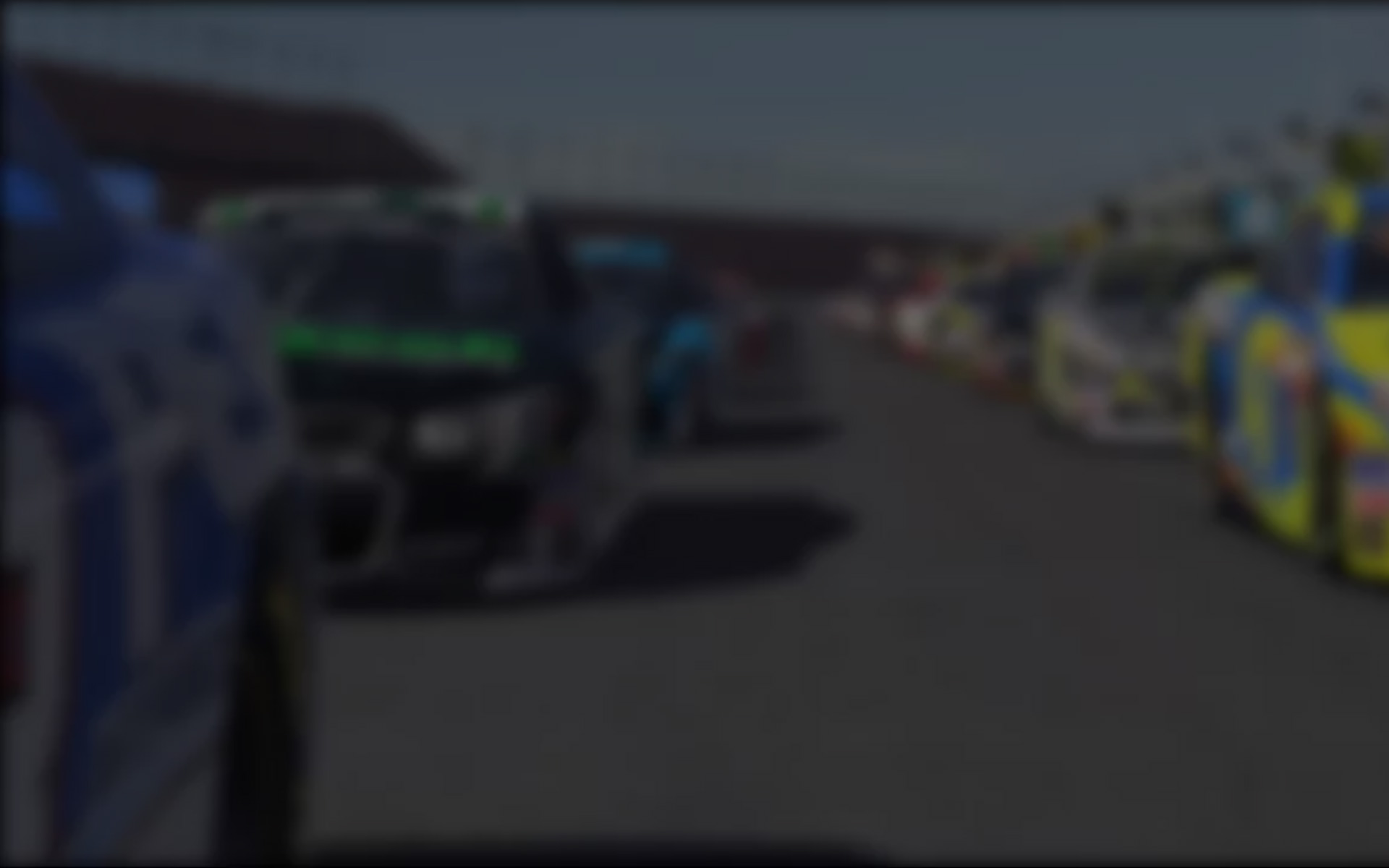 September 11th, 2013 by JaimeB
With two rounds of the iRacing.com World Championship Grand Prix series still to run, Greger Huttu has sealed the series crown with a pole-to-flag win at the virtual-Interlagos. It's the Finn's third world title in four years, which sees him take home a cool $10,500 in prize money.
Starting from pole position after setting a lap time of 1:10.404, Team Redline's No.1 sim-racer made a comfortable get away to maintain his position at the front. Meanwhile, Redline team-mate Atze Kerkhof was making a move on Huttu's main title rival Hugo Luis, powering past the My3id sim-racer at Turn One.
Whilst Huttu made a customary (and Vettel-esque) break away from the field, Kerkhof and Luis where in a nose-to-tail battle to head the chase. That was until the second lap, when Kerkhof's Williams-Toyota FW31 went into a half-spin, the repercussions of which handed Huttu the title. Whilst Kerkhof was able to rescue the car from its slide, Luis had no time to react to the sudden drop in speed, and collided with the Dutchman's right-rear wheel. Although Kerkhof was able to continue, the damage to the My3id entry's front suspension meant the Brazilian had to retire and discard any championship title hopes, no matter faint.
At the front, Huttu continued to power into an unassailable lead, one that reached 10 seconds by the time he made his first scheduled stop on Lap 23. Meanwhile, Kerkhof had Stephen Michaels glued to his gearbox, until the American pitted on Lap 21. Eight circuits later it was Kerkhof's turn to take service and once he'd rejoined the 2.6 mile track, his deficit to Huttu was seven-seconds, with Fulvio Barozzini behind by a further eight ticks of the stop watch.
With a clear track ahead, Huttu kept his advantage at around six-seconds until he headed down pit-road for a second time on Lap 48. Once Kerkhof had made his final stop, Huttu re-inherited the lead with 16 seconds in his pocket, an advantage he carried to the finish line. Likewise for Kerkhof who, with no challengers to his second position, was able to see out a comfortable run to the chequered flag to claim a podium spot, a result that vaults him past the unfortunate Luis into second in the championship standings.
Barozzini's one-stopping strategy rewarded the Italian sim-racer handsomely, and gave him his second podium finish of the season. The Italian had started in eighth position and made the leap into the top-five by the time the field reached Turn One. With Michaels making his way past on the opening lap — and the demise of Luis — Barozzini remained in fifth, with Aleksi Elomaa now ahead of him. Fifth became fourth on the sixth tour, when Elomaa had an off-track excursion at Turn Twelve, which allowed the MMM team racer to make a breakaway. Then with Michaels playing out a two-stop strategy, he was into the top-three. From there it was a lonely run for Barozzini as, following his only pit-stop, his on-track position meant there was no one to chase and no one to challenge him on a comfortable run to the line in third place.
In contrast, Martin Krönke had a thrilling fight to the finish. Starting in ninth, the German was up to sixth place by the end of the second lap. There he remained until his sixth circuit of the 15 corner track, when he had to recover from a slide at Turn 13, dropping to eighth behind Illka Haapala and Mogar Filho. It took the My3id racer another 15 laps to catch and dispatch Filho, and a further five to make his way past Haapala to reclaim what was now fifth place (as a result of Michaels' pit-stop).
Continuing his charge, Krönke reeled-in Elomaa a handful of laps later, and remained on the Finn's gearbox as he searched high and low for a way into the top-five. However, on Lap 36, Krönke lost control at Turn Four and, after recovering, rejoined in ninth position. Launching another comeback, he caught and passed Matthias Egger and Martti Pietila and, by the time he'd made his only stop of the race, rejoined in a net sixth spot. Yet again Krönke found a way past Haapala and caught up to Elomaa who valiantly defended his fourth place. That was until five to go, when Krönke forged past on the outside of Turn Four. From here he powered to the finish line, besting Elomaa, Haapala and Michaels by one-second.
With five laps remaining, Filho appeared ready to claim an accomplished eighth place at his home circuit, but a spin at Turn 10 saw Egger, débutante Olli Pahkala and Yudai Narumi demote the Brazilian to an eventual eleventh place. Whilst Egger maintained his eighth until the line, a late attack by Narumi saw the Japan-based sim-racer snatch ninth from Pahkala with two-laps remaining. However, it was still an impressive inaugural iWCGPS appearance for the Pro-series qualifier from Finland.
With two rounds of the iRacing World Championship Grand Prix Series still to run, Huttu holds a lead of 150 points over his Redline team-mate Kerkhof, who benefited from Luis' early exit. Luis sits 11 points behind Kerkhof and 144 clear of third placed Barozzini, who is a just one ahead of Jake Stergios (absent at Interlagos). At the other end of the scale, positions 23 to 27 in the standings are spread by just 12 points. With the top 25 gaining automatic entry into the 2014 World Championship, Ben Cornett, Daniel Lopez, Teemu Iivonen, Paul Ilbrink and Marcus Caton still have it all to play for.
The penultimate round of the iWCGPS takes place in two-weeks time at Suzuka International Circuit. Although the Championship title has now been decided, there's still plenty of battles to be had for the final top-five prize paying positions, and the top 25 automatic qualifying spots for 2014. Catch it live on iRacing.com/live and read about it here on inRacingNews.com.
---
You may also like...
---