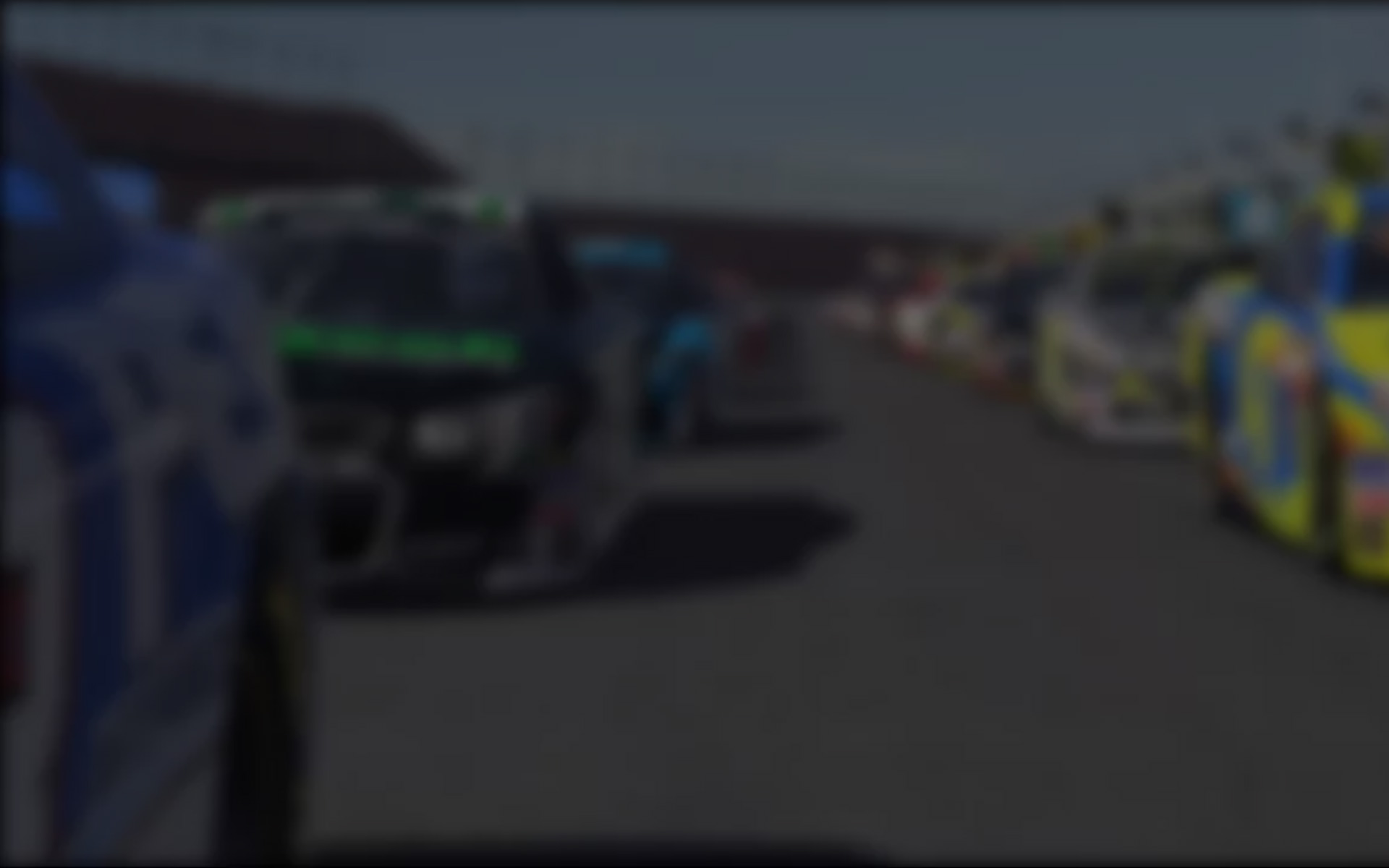 The last time Greger Huttu scored a win in the iRacing.com World Championship Grand Prix Series before drivers headed to Road America for Round Four of the 2015 Championship was the 2nd of August 2014. That's 252 days that one of the greatest sim racers of all time had been away from the top step of the podium, and after seeing new Team Redline stablemate Aleksi Uusi-Jaakkola score victory in the first two races, followed by Coanda Simsports' Mitchell DeJong taking the spoils in Round Three, finally, the Flying Finn was able to return to victory lane, for the 45th time in his World Championship career.
Qualifying was a crazy affair, as the strong southerly winds played havoc with the handling of the 38 drivers who secure a starting spot. Hugo Luis led the early stages of the session before being bettered by his Coanda team mate Martin Krönke, whilst Huttu had struggled on his opening lap, choosing to abort and place his chance of pole position in the hands of one final lap right at the end of the session. Just like Marc Marquez in Moto GP, Huttu was able to pull together a sensational lap, and score his first pole position since Memorial Day Weekend 2014.
The rest of the qualifying order was one that saw some big names struggle, with others showing how they could tame the tricky track conditions. Team Redline drivers struggled overall, with Enzo Bonito placing in P6, Jaakkola in P8 and Olli Pahkala in P10. Nor were Coanda Simsport at their best. Though Krönke and Luis started P2 and P3 respectively, only one other of their team drivers qualified inside of the top 10. Radicals Online on the other hand were flying, with Jeremy Bouteloup qualifying fourth, with teammate Mogar Filho in P7; likewise Mivano X-Team also had a strong session with Tommaso Carlà qualifying a superb fifth fastest.  An honourable mention goes to Marin Colak, who whilst placing 14th place overall in qualifying, would not be allowed to start the race due his Pro License only allowing entry should there be less than 35 World Championship drivers. Sadly for him, this was not the case at Road America.
As the lights went out to start the 47 lap event, Huttu got the perfect run into Turn 1, with Krönke falling into line behind. Another poor start by Luis enabled Bouteloup was able to clear him into the first turn, moving himself up into third.  Carlà also had a miserable start, falling outside of the Top 10 by Turn 5, and settling into the 12th spot, before having to serve a drive-through penalty at the end of the first lap. IneX Racing's Issac Price had a close call with Orion Race Team's Dion Vergers and Friction Racing's Richard Avery, as Avery braked early into Turn 5, forcing Price to use the grass on the exit of the corner, but they were all able to continue.
The early laps saw plenty of action, with the strong wind down the front straightaway providing ample passing opportunities. Bonito would use this to his advantage to move ahead of Luis into fourth place even as Radicals Online's Joonas Nukarinen was storming through the field: Up four places on Lap 1 and into P7 by Lap 10, the Finnish driver was showing exceptional pace . . . like the rest of his Radicals Online teammates. Other drivers were not so strong however, with Davy Decorps losing four spots and his Orion Race Team partner Haapala also slow to get going.
Road America has more pit window variables than almost any other track on the series, and in years past, we've seen a number of teams mix up the strategy leading to exciting racing. This race was no different in some regard, yet only seven drivers (Radicals, Apex Racing UK & Glacier Racing) chose the alternate two stop strategy. This proved costly to the Radicals team whose hard work would seemingly go to waste with poor track position in the middle stage of this event. Team Redline were the first of the one stop teams onto pit road, one lap earlier than Coanda. Most of the field made their stops within three laps of each other.  When they'd all returned to the race track proper, it was status quo up front, though Krönke closed just a tad on Huttu by running a fast lap on low fuel whilst the leader was on his "out" lap.
While Krönke continued to close the gap, getting it below two seconds, he lost precious time with a miserable Lap 40 and, from there, it looked as though he had given up on charging for the win. This afforded Huttu some breathing room out front. Behind the lead pair, the latter stages of the race saw Luis find a way past Jaakkola, in their tense battle for third. Ultimately, Jaakkola was able to repass Luis, and claim that final step on the podium.
Bouteloup and Filho each attempted to make the most of their two stop strategy call, though Filho lost time coming out of the pits the second time, allowing a train of cars past on the run down to Turn One. In contrast, Bouteloup was able to catch a pack of cars ahead of him on fresher rubber.  Battling with Pahkala, the Radicals Online driver ended up on the grass on the run to Turn 5, an incident likely to be reviewed by the stewards.
When all was said and done, it was Huttu claiming his first win of the season, moving into second place in the championship. Krönke in second on the road would move up to third, whilst Jaakkola, by finishing on the podium would maintain the series lead, though with the advantage to his nearest rival cut down to 21 points from 30. A total of 30 drivers finished the race, all of whom went the full race distance; a record number of drivers for the series.
Next up, the series heads to Monza, as for the first time, the ultra fast circuit plays host to a World Championship event.  It promises to be an interesting race, as for the first time in years, drivers will have three very different downforce packages they can feasibly use.  Whilst a lower downforce setup will be the fastest in a straight line, teams will have to balance this with a harder to control race car, and being slower through the fast Lesmo and Parabolica sections of the race track. As always, the race will be live on RaceSpot TV and iRacing Live, from 1:30PM GMT.
---
You may also like...
---