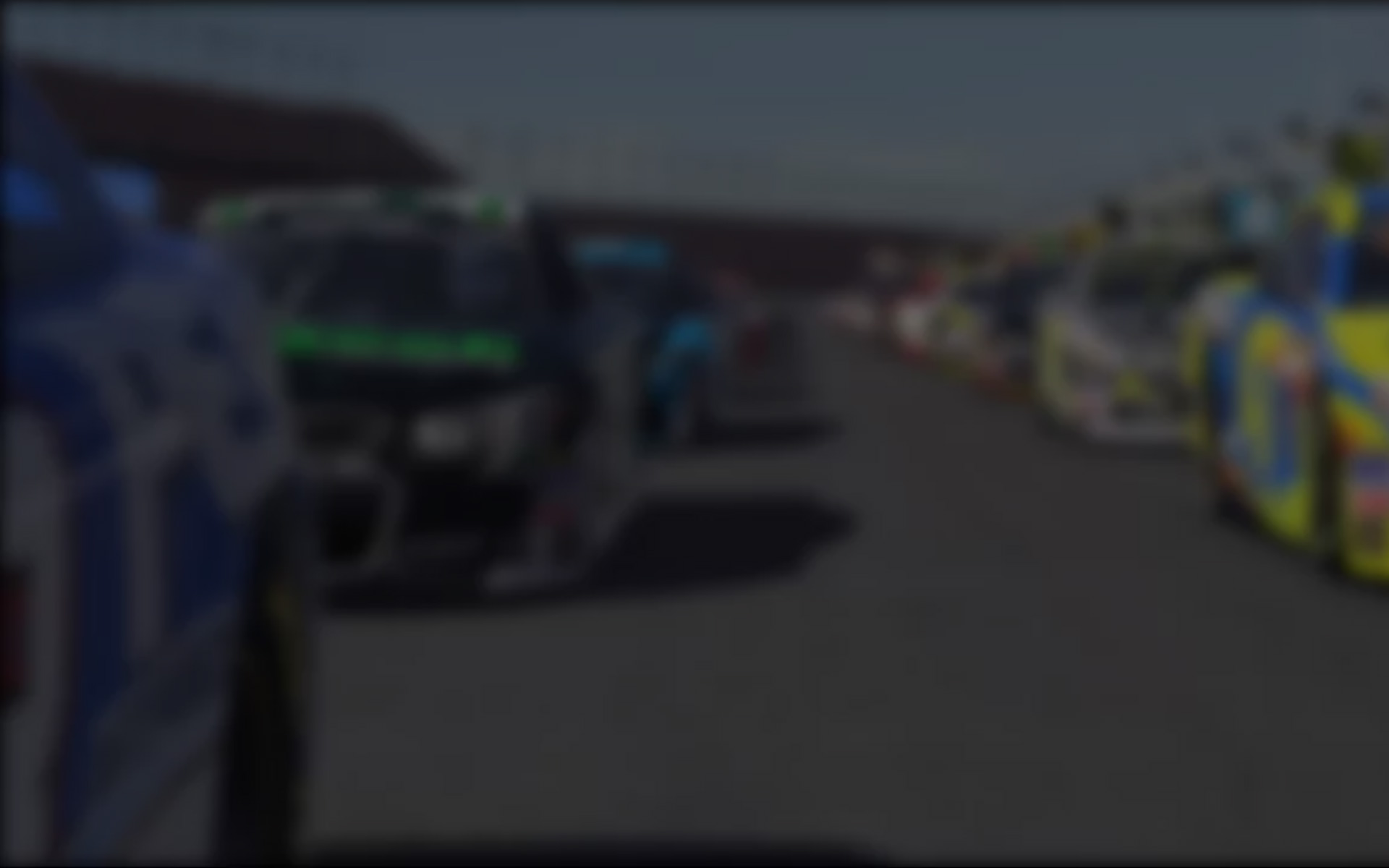 The number five figured prominently in Greger Huttu's run to the 2015 iRacing.com World Championship Grand Prix Series, from his 50th victory in World Championship competition at Twin Ring Motegi (followed by wins #51 and #52 at Indianapolis and Spa) to the (virtual) high fives he and his Team Redline teammates exchanged after he clinched the title.
Make no mistake, the most important five for Huttu is the one associated with his fifth championship in six seasons.
"Definitely the five championships," he says of the season's highlight.  "Winning the championship is what you aim for in the beginning of the season and winning races helps you achieve that.  I'd much rather have five championships and 0 wins than 0 championships and 52 wins!
"Of course if you want to win the championship you also need to win a few races."
Win a few races he did, eight to be precise, or five more than Martin Krönke and Mitchell DeJong, his nearest rivals in the W column and, in Krönke's case, the overall series standings.  In addition to Twin Ring Motegi, Indianapolis and Spa, Huttu took the checkered flags at Road America, Monza, Watkins Glen and Virginia International Raceway; throw-in seven additional top five finishes (and seven poles) and you have a dominating season of sim racing akin to his four previous championships.
As with his recent championships, it took Huttu a little while to get going.  For although 2015 began with Team Redline atop the victory stand at Spa and Phillip Island, the sim racer spraying the virtual champagne was Alexi Uusi-Jaakkola not Huttu.
"I don't really know why, but it has been like that for the past three years," says Huttu of a languid start to the season that produced one podium finish in the opening rounds. "Maybe I'm just a bit rusty early in the season because I don't do much driving or racing except for the iWCGPS, or maybe some of the tracks mid-season just suit me better. My preparation and practice is pretty much the same throughout the season, too, so it's not like I suddenly put in more practice at some point."
Huttu reverted to form at Road America and never looked back, reeling-off four consecutive victories including his sixth win in iRacing World Championship GP Series at Watkins Glen.  Just to prove The Alien is human, though, the following round saw him qualify P8 and trundle home third at Circuit Gilles Villeneuve, a circuit he's never taken a shine to.
"Watkins Glen is just my luckiest track," he says. "Like I've said before, I don't like the track that much in the F1 car and it's not like I've been really dominant there every year.  In 2013 Atze Kerkhof should have won the race but he made a mistake in the pit lane and gifted me the win. The races there have generally been quite close but they've all just gone my way in the end.
"I'd much rather have five championships and 0 wins than 0 championships and 52 wins!"
"At Montreal I find it really difficult to get a rhythm going because of the chicanes and the kerbs," he continues.  "If you hit them just a bit wrong then the car is all over the place. On the other hand it's a really nice feeling when you manage to nail a lap together. Anyway, qualifying has been the biggest issue for me there and I can't remember if I've ever even qualified in the top five. Race pace has been solid but when you're starting from too far back there's usually no chance to fight for the win."
Huttu is quick to emphasize that a big reason why he usually does have more than a chance to fight for iRacing World Championship GP Series wins is the strong support provided by Team Redline.  In addition to Uusi-Jaakkola, Team Redline's 2015 full time lineup also included featured Olli Pahkala (third in the overall standings) with Enzo Bonito making a handful of starts as well.
"When you have a strong team it makes the preparation easier as you don't need to do all the work by yourself," Huttu says. "If one guy finds something with the setup for example, you can trust that it should work for you as well. You also get up to speed more quickly when practicing for a race when your teammate has set a good lap time to shoot for. We work well together, too, and everyone shares what they find and that's how it's been for all the years we've been competing."
Of course, Team Redline's "bench" has been bolstered in recent seasons by the addition of two celebrated "real world" professional racers in the forms of Richie Stanaway and Toro Rosso F1 driver Max Verstappen.   Meanwhile, World Rallycross competitor Mitchell DeJong scored three iRacing World Championship GP Series wins in 2015 for Foracer Coanda Simsport.
"I think it's due to the up and coming young drivers being familiar with using simulators right from the start of their real career these days," Huttu opines. "Also the simulations we use at home are getting better all the time so they can be useful in training, too. I don't see the trend reversing; you have to use every advantage you can get!"
Long the dominant team in the iRacing World Championship Grand Prix Series, Team Redline has been pushed hard the past two seasons by the potent Coanda Simsport team which, in addition to Krönke's three wins, DeJong scored three victories of his own to bring the 2015 scoreboard to 10 wins for Team Redline and six for Coanda Simsport.  What's more, Coanda's lineup also includes Hugo Luis, the one – and only – sim racer not named Huttu to win a world championship.
Nor does Huttu expect the 2016 iRacing World Championship GP Series to continue being a Redline/Coanda benefit, witness the strong form of Radicals Online with Jeremy Bouteloup  in particular earning his first podium finish in the season finale.
"I think the Radicals have been fast in some races so they could be up there if they can keep it up next year," he says. "I'm still expecting a battle mainly between our team and Coanda but I wouldn't be surprised to see a couple of other teams like Radicals mixing it up."
While Huttu fully expects to defend his title in 2016 in the hopes of securing a sixth iRacing World Championship Grand Prix crown, he also plans to play an integral part of Team Redline's challenge for iRacing's third – and newest – professional series.
"I'll also be doing the Blancpain Endurance Series in Season 4 in order to qualify for the World Championship next year," he says. "I haven't really done any GT3 or team racing so that'll be a nice challenge and a new thing to learn. Next year I'll of course do the iWCGPS with the new McLaren MP4-30 which will be cool and hopefully the Blancpain World Championship as well. That'll be plenty enough of sim racing for me!"
Not surprisingly, Huttu and Bonito have already won in Blancpain Endurance Series competition.  And while some might hope competing in the Blancpain pro series will dilute his efforts in the GP series, consider that he accounts for his slow starts the past few seasons to the fact that he didn't do much sim racing outside of the iRacing World Championship Grand Prix Series.  The specter of Greger Huttu coming to the grid for the first round of the 2016 iRacing World Championship GP Series already in peak form should send shivers up the spines of his competitors.
---
You may also like...
---