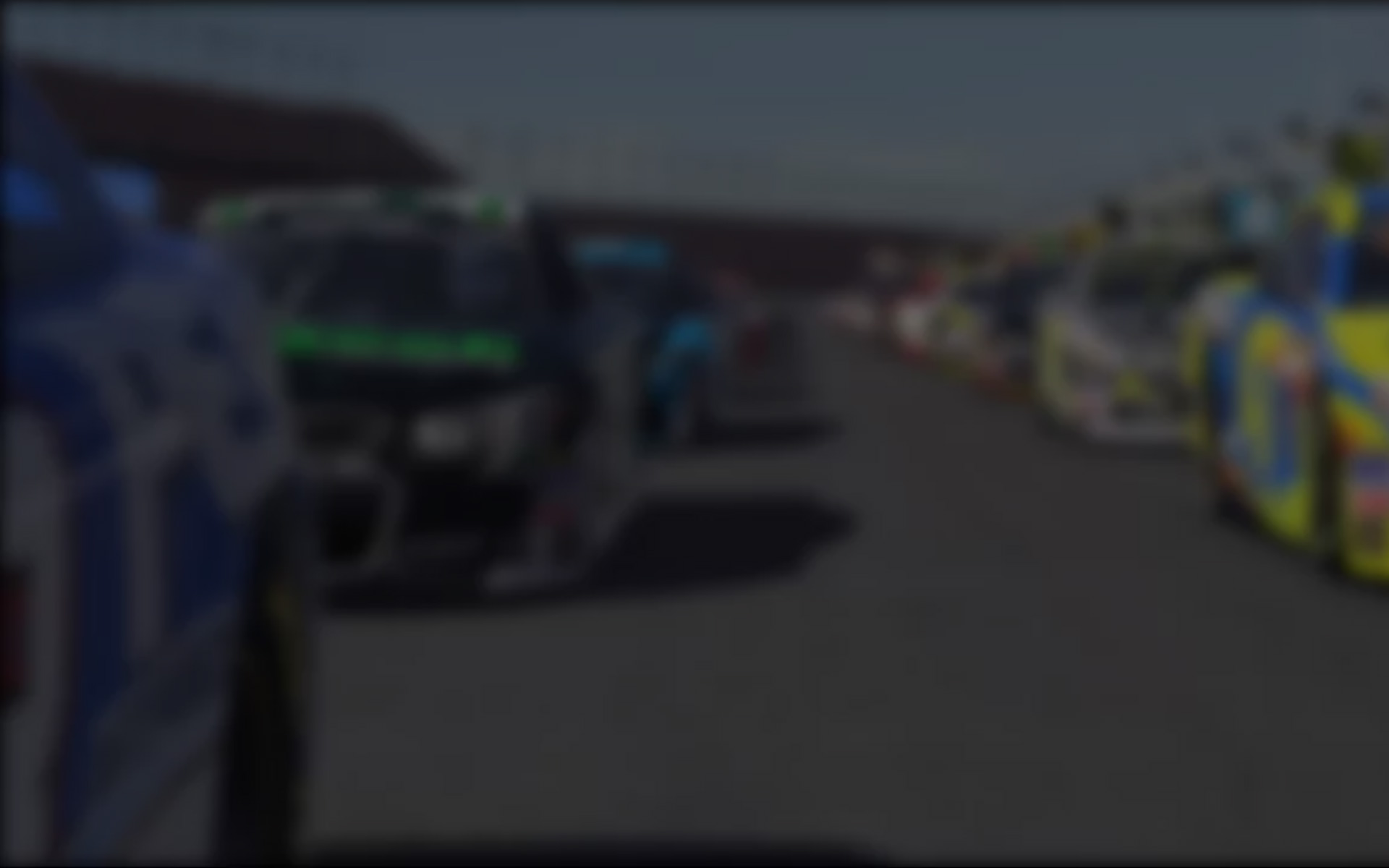 Week Eight brought the iRacing.com Skip Barber Race Series to Circuit Zolder, located in Heusden, Belgium.  The 2.492 mile (4.011 km) features ten turns, including one of the most challenging and dangerous on iRacing, the Turn 5-6 chicane.  It wouldn't be so difficult if it weren't for the massive curbs on either side which you have to hit just right to carry optimal speed, but why would the Belgian track builders want to make it easy on us?  Nevertheless, 761 drivers took to the track to participate in a race session, with 326 in placing a qualifying lap during the week and 165 completing a time trial.  The pole sitter once again was Jon Tanko (Iberia), clearing the field by nearly two tenths with a time of 1.45.380.
On top of the standings for the fourth time this season was Kenneth O'Keefe (Eastern Canada), scoring 237 points.  O'Keefe struggled, only finding speed very late in the week to put in a decent qualifying effort.  Luckily this was before the highest scoring race with a 3840 Strength of Field.  O'Keefe started from the pole position but cracked on lap three under pressure from the weeks second place finisher Julien Griffiths (France) and Rudi Reinkort (Central Eastern Europe), cutting the Turn Five chicane too tight and flying over the inside curb, causing him to cut the other side of the chicane and receive a famous iRacing "slow down" penalty.  Luckily for O'Keefe, but not so much the others, Griffiths had followed into the exact same mistake, but spun across the exit of the corner.  This collected Reinkort and some others, leaving O'Keefe to chase down the new leader of the race and this week's third place finisher, Ramon Sprecher (DE-AT-CH).  By Lap Seven O'Keefe resumed the lead, and pulled to a 1.702 second lead over Sprecher by the line.  Sprecher scored 218 points, enough to place in third for the week.
With Griffith's bad luck in the highest SOF race, he had to fall back on a score which he had from a previous race, being a 3628 SOF race which he started from the pole but ran most of the race behind O'Keefe.  Griffith moved back into the first position at the time that counts, taking the win by 0.116 seconds.  This gave him a score of 225 points which was enough to put himself second overall.
Completing the top ten was Jairo Via (Iberia), Wojciech Swirdowicz (Celtic), Victor Nandez (Iberia), João Freitas (Iberia), Janne Köykkä (Finland), Martin Peck (England), and David Burnett (England).
The point's standings are shaping up with drop weeks coming into play next week, Kenneth O'Keefe currently leads the way with 1680 points and four overall wins.  Following just within grasp are Jairo Via and Rudi Reinokrt with 1411 and 1391 points respectively.  Anyone still has a chance at this championship as some drivers still are counted with less than eight weeks, meaning they will see big increases in points while others will only be looking to better their lowest scores from the season so far.
Next week drivers of the Skip Barber Series will attack the Brands Hatch "Indy" layout.  Located in Kent, England, this is one of the shortest tracks on the schedule with only 6 turns and lap times well under one minute.  We expect to see the regulars up front still fighting for the championship, be sure to check back next week to see if anyone will give O'Keefe a run for his money before season's end.
---
You may also like...
---