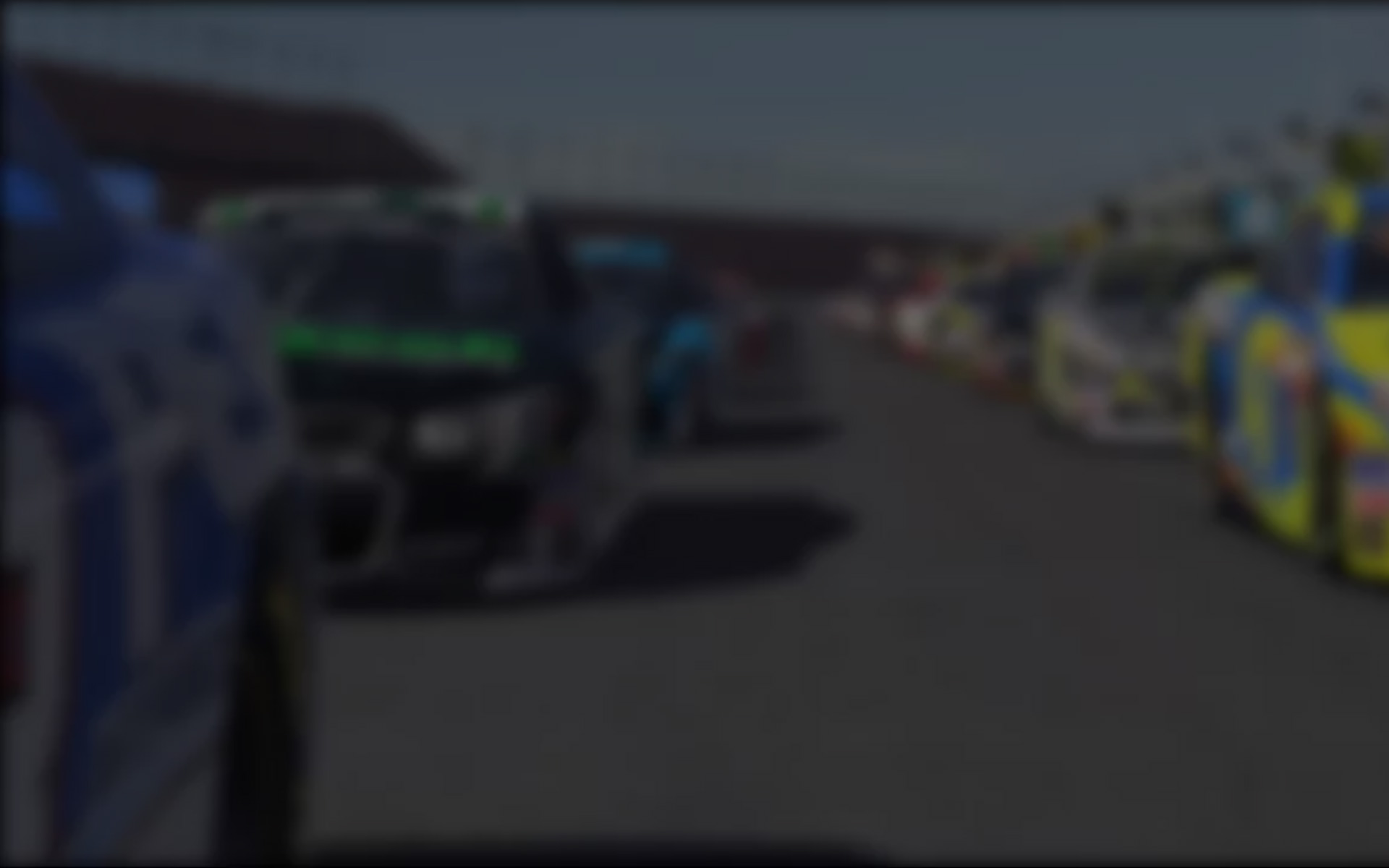 Week 9 of the season saw the iRacing Pro Mazdas head to North America where 20 laps of the 3.957 km Canadian Tire Motorsport Park awaited. Lap times would be quick around the free-flowing 10 cornered circuit, with times of sub 1:15s expected for the top runners.
The top three in qualifying were separated by a whisker, Justin Brunner took pole position in a 1.14.684, iRacing World Championship Grand Prix driver Paul Ilbrink lined-up in second on .019s back whilst Jamie Fluke was a mere .001s behind the Dutchman. The opening two and a half laps of the race were incident-free with drivers slotting-in to positions they fought for on the opening lap.  Fluke had got a good start, moving briefly in to second position before dropping down to fourth behind Joonas Puhakka after not being able to firmly put his put down on consolidating second position. On Lap Three coming around Quebec Corner the Red Devilution driver got loose but managed to save his slide. Although Connor saw this occurrence and did his best to avoid Fluke they mildly touched tires forcing Fluke to retire with suspension damage. Connor was fortunate the slight contact didn't dent his hopes for a good result as he was able to continue.
Puhakka managed to seize an opportunity to take second from Ilbrink as the Radicals Online sim racer slightly left the door open at Turn 1, whilst the squabbling continued all the way through Moss Corner and down to The Esses.  Justin Brunner was seaking out every little advantage he could in an attempt to break away from the ever present draft. Connor was almost able to capitalise on Ilbrink's wheel-to-wheel racing with Puhakka throughout Lap Seven by trying his luck through The Esses before dropping back in line by White's Corner. The Dutchman only dropped one place back in to third by the time they crossed the line to begin Lap Eight, but plenty of time had been lost whilst this battle ensued.
By the time Lap 14 began Ilbrink had passed Puhakka around the outside of Turn 8 the previous lap and second place through to sixth were all over the rear of Brunner's Pro Mazda. It didn't take long for Brunner to take a defensive line in a bid to keep his prized first place: the Vortex Sim-Racing driver must have been feeling Ilbrink breathing down his neck by the time they exited Moss Corner. Indeed Ilbrink was harrying the American for the second time in as many laps he once again made an overtake around the outside on Turn 8 to put himself on top of the charts for the time being.
Puhakka wasn't waiting around either as he demoted Brunner back to the final podium place when he got a much better drive off of Clayton Corner and into Quebec Corner which moved him up in to second. Ilbrink wasn't immune to making a mistake this race though, even though it was only minor . . . as he exited The Esses his Pro Mazda got slightly out of shape which allowed Glacier Racing's Puhakka to get a run underneath him along the start/finish straight and take the lead of the race!  His time at the front was brief though as Ilbrink once again overtook in his favoured spot: around the outside of Turn 8. Brunner had a look at following through but dropped back in line, possibly in the hopes of having a run on the final lap to make up at least one of the positions.
The only person on the final lap who was able to have a realistic look at making up some positions was Connor who attempted to emulate Ilbrink's moves in Turn 8.  Unfortunately for the Carbon Racing driver he was unable to make it stick and had to settle for fourth. Ilbrink won the race by a margin of only two tenths from Puhakka while Brunner once again showed his title credentials with a nicely executed drive to claim third.  Connor claimed fourth whilst Oscar Mangan finished a quiet fifth after holding station from early on.
Next week the Pro Mazdas head back over the Atlantic to England. The historic Donington Park circuit will be welcoming these nippy open wheelers for their tenth round of the sim racing season. Week Eight of the season was held at Iowa – an Oval – and Tanner McCullough really was the star of the week, although he ran a lot of races his "win conversion" was impressive. The Canadian won 22 races out of the 29 he entered, in comparison to another driver – Stefan Remedy – who also entered 29 races Tanner's win rate was certainly impressive since Remedy "only" went to victory lane eight times. 22 wins isn't a bad feat; especially considering the stats that were brought back along with it!
---
You may also like...
---