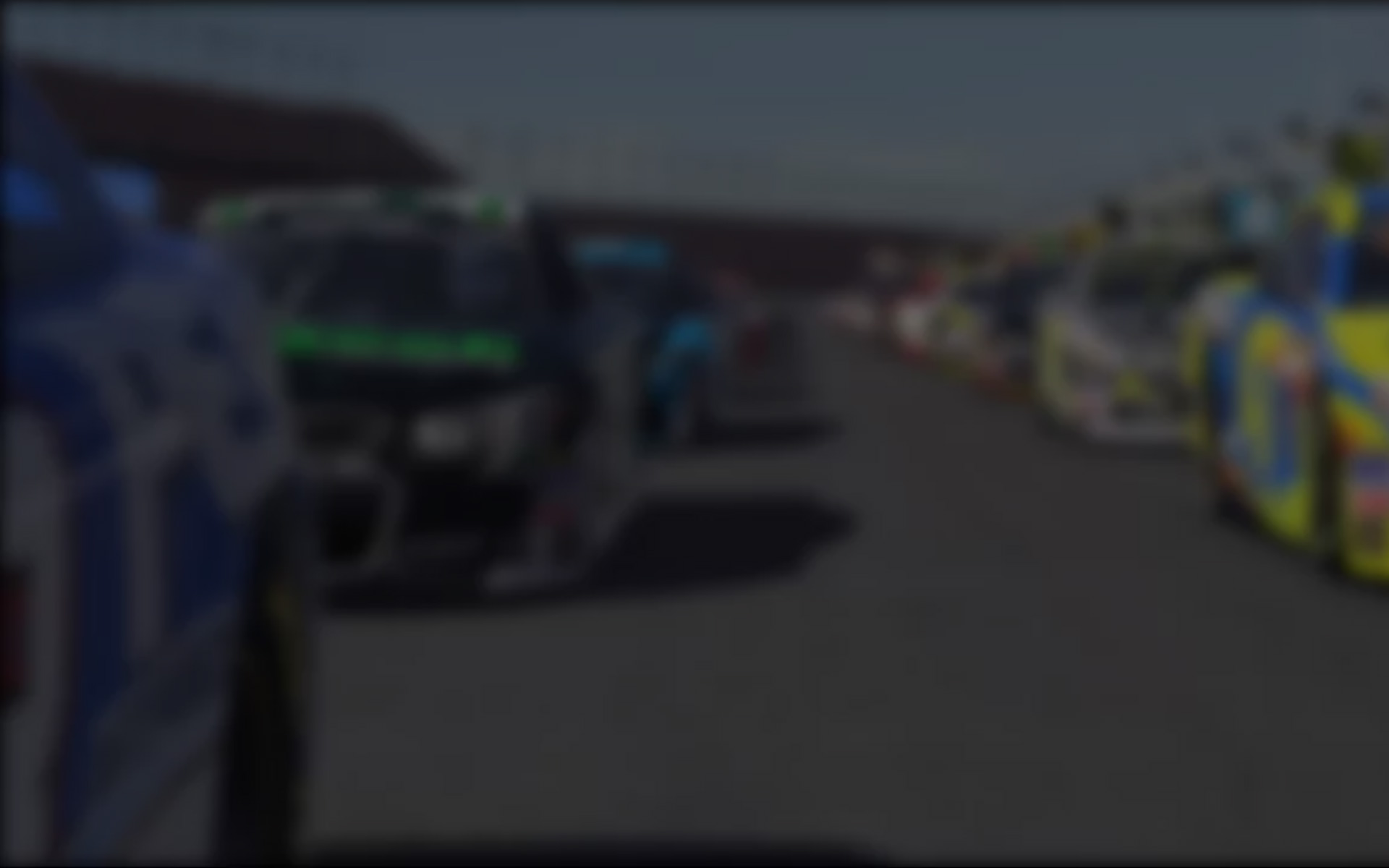 September 25th, 2014 by JaimeB
Week 8 of the iRacing Indy Car Road series saw the drivers stop and battle for virtual glory at Autódromo José Carlos Pace (aka Interlagos). The classic circuit is located in Brazil, the nation that has seen the likes of Formula 1 legends named Senna, Piquet, Fittipaldi, modern day heroes like Massa and Barrichello, and IndyCar champions like Tony Kanaan, a victor in the Indianapolis 500. The circuit itself is a drivers' favorite: tight and race-able, yet flowing and historic. All this means that Interlagos features prominently on the schedule of many iRacing series.
Going into this week, the battle for the 2014 Season 3 series title saw Jeffrey Rietveld leading Marcus Hamilton, with Riccardo Schiavon in third.
This week we had 18 drivers gridded in the top split of the Friday 20:00 GMT strength of field race. The race saw all the drivers mentioned above with the exception of Schiavon. Rietveld was first on the line up, followed by Avery with Fabian Gonzales (P3) and Hamilton (P4) lined-up on Row Two ahead of Michael Dinkel who started fifth alongside Marco Mogren.
As the lights went green, the field plunged the Senna S, the first two corners on the circuit. Rietveld led the landrush into the turn, and he led them out of it as well. Rietveld had made a dynamite start and was easily out of reach of Avery & Co. by the time the field entered Curva do Sol. Avery managed to maintain second spot, while Hamilton got around Gonzales and gained third. These starts, however, were nothing compared to what Marin S. Colak managed. Starting 12th, Colak exited the Senna S in seventh place, an incredible leap of five spots in two corners. Not content with that, Colak would go on to finish fifth; a very respectable run.
The only contact in the first few corners resulted from a typical Interlagos stack-up. Christian Thilo-Zuch had nowhere to go when Iker Estefenia had to check-up due to a closing gap ahead of him.  However, such events are the nature of the beast at Interlagos and both drivers managed to continue on' albeit with damage to the wings of their Dallara DW12s.
By the end of the first lap, Rietveld already seemed to have the race under control: He had gapped Avery by 1.6 seconds and was pulling away.
The rest of the field followed in single file and hot pursuit until Turn One when Pierre B. Urbizu and Antti Pihlaja had an incident while disputing twelfth place. The resulting contact sent Pihlaja spinning. However, he made a quick 360 save and was on his way, before being immediately split by Estefenia and Ivan Sole. Thilo-Zuch and Mangan continued to battle in their Dallara DW12s for another lap, before the two came to grief in the treacherous Senna S. Thilo-Zuch got loose, almost undoubtedly due to his front wing damage, leaving the trailing Irishman with nowhere to go. As a result, Mangan retired from the event. Thilo-Zuch towed back to the pits, but managed to finish 14 laps down in 17th.
For the most part, the field held station until Lap 1o when Carlo Labati came under attack from Andrea Baldi. Baldi attempted to get by several times, but smartly bailed-out before the two made contact each time. His patience paid off when, on Lap 11, Labati got loose out of Junção allowing Baldi to pass with ease. The field continued to maintain their places for a couple of more laps when Frederic Evers spun out of the same corner while in eighth place on lap 13. He fell back to 11th as a result, but without damage.
At the front, it seemed the race for the win was tightening up. Avery had begun closing the gap on Rietveld around Lap 10 mark, taking out time to the tune of tenths every lap. However, Avery had a moment in the first turn on Lap 15 when he half spun, and spotted Rietveld a welcome five seconds.
Rietveld decided to come in for some new virtual rubber on Lap 16 . . . and the entire complexion of the race changed. Just as he crossed the line on Lap 17 in the pits, Rietveld had a failure and was forced to retire from the race, ultimately classified in 18th place.
As a result of Rietveld's demise, when Avery pitted on Lap 18, all he had to do was finish in one piece, as his gap back to Marcus Hamilton should have allowed a mistake or two.
Laps 23-24 saw Urbizu, Vedran Kralj, and Estefenia in a intense battle for ninth. Kralj held-off Urbizu and on Lap 24 passed Estefenia, only for Estefenia to spin a few corners later and collect Urbizu.  Further up the charts, Hamilton, Michael Dinkel, and Fabio Gonzalez were locked in a fierce fight for second through fourth that was resolved on  Lap 32 when Dinkel spun in the first corner, gifting Gonzalez with third.
There were no such dramas at the front as Avery took the checkered flag 14 seconds ahead of Hamilton, who had held to second by a mere .9s from Gonzalez with Dinkel settling for fourth ahead of Colak and Mogren.
Rietveld left Interlagos with a 46 point lead over Hamilton, with Schiavon still holding third ahead of Avery as the series heads to a Week 9 date with Sebring.  It is worth noting several things. First of all, the other three drivers have completed one less week (seven) than Avery, meaning the top three will be subject to change. With drop weeks coming into play, the battle could take a completely different twist as Avery recovers from a bad week at Okayama in Week 6; and with only seven weeks complete including Okayama, he effectively has a half dozen weeks of solid points scoring under his belt. Within two weeks Avery could be right in the middle of this battle, and possibly even leading it. He would be getting his final official week, and would account for his bad week at Okayama.
There is no telling how this battle might finish. Rietveld could hang on, but Hamilton might make a run at it. Still there is Avery, who within two weeks could vault himself to the top. Between these three, the iRating is 20,169. Between them, 697 victories. All three drivers are excellent, all three are title worthy. There may be other drivers waiting in the weeds, waiting for drop weeks to pan out, but in four weeks' time, only one will be able to call himself or herself the champion the first Dallara DW12 champion of the iRacing IndyCar Road Series.
---
You may also like...
---