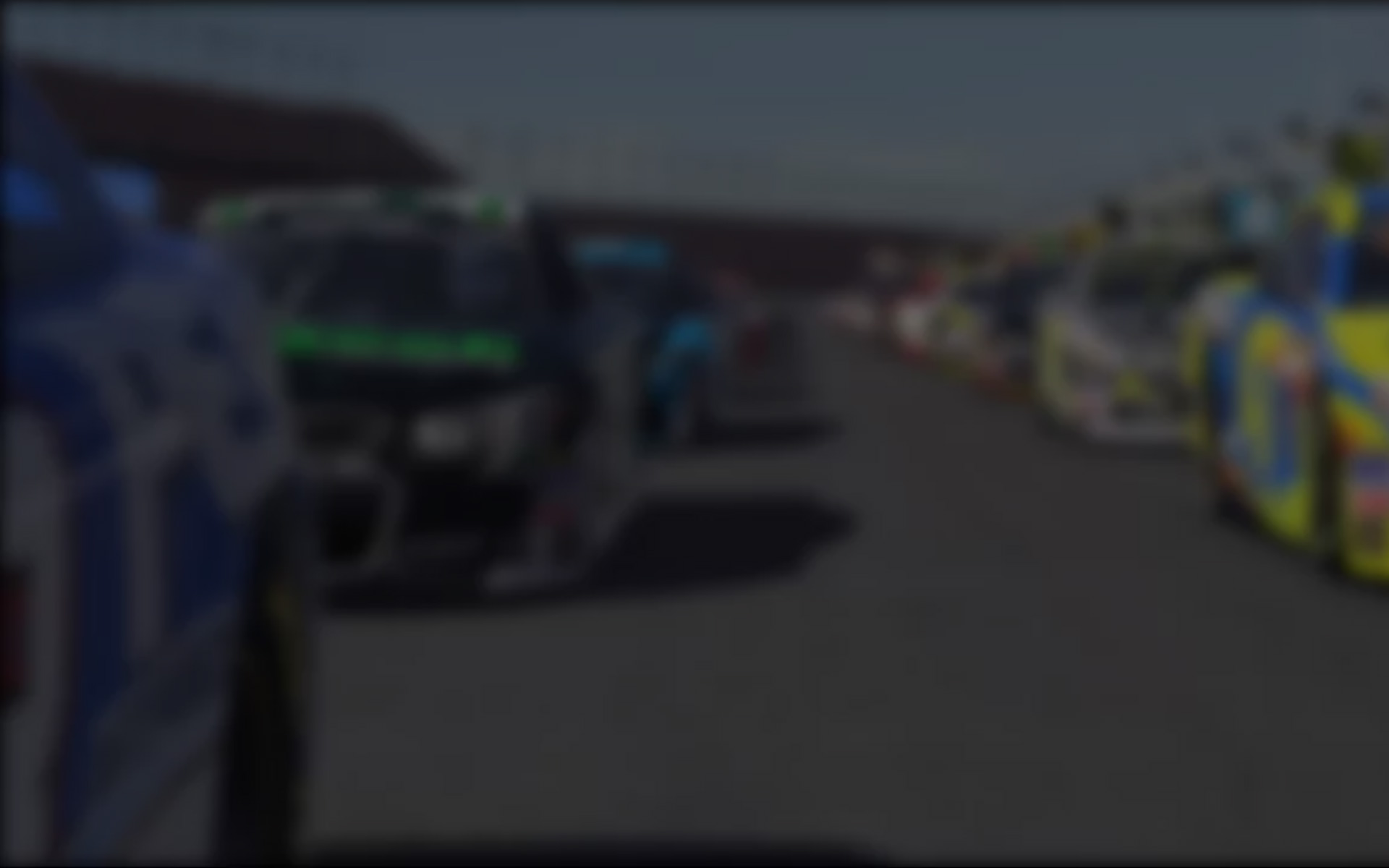 September 19th, 2013 by JaimeB
This week at Kentucky Speedway, 23-year-old Aaron Grosskopf will have an experience that would be a mere dream to most race fans.
Grosskopf, who was diagnosed with cerebral palsy at age 1 but works today to help the disabled get behind a wheel and race, has been named the grand marshal for Friday's ZLOOP™ 150 at Kentucky Speedway.
In the past year, Grosskopf has struck a friendship with ARCA rookie and ZLOOP™ Racing competitor Justin Boston, leading to Friday's opportunity in Kentucky. Raised in Morehead City, N.C., Grosskopf recently moved to the Charlotte area to begin in earnest his work as the founder of DisabledRacers.com.
The site aims to build awareness for the needs of disabled people who wish to get involved in simulated racing, and to provide a place where those racers can communicate and work together to find resources for equipment.
"When somebody like me wants to start sim-racing, they're going to search for equipment and there's no affordable, disabled-ready wheel out there," said Grosskopf. "There's not a whole lot of equipment with the hand controls where you can be competitive. When I started, there was no way I could do it and race all day.
"I'm trying to get companies to realize that they're leaving disabled people out of sim-racing. The way I think about it, there are people my age coming back from war, losing limbs, and they're just as bored as I am. If not for video games, I'm not sure I'd be here right now. I'd go crazy."
"There are people my age coming back from war, losing limbs, and they're just as bored as I am. If not for video games, I'm not sure I'd be here right now. I'd go crazy." — Aaron Grosskopf
Grosskopf said that doctors told his family he would never walk upon his cerebral palsy diagnosis as an infant, but something close to a miracle happened in his teen years.
"From the time I was 1, I crawled and used a walker and randomly, around my grandpa's birthday when I was 13, I just started walking one day," he said. "I came to the point in my life where I could actually play my favorite sport. It was my number one sport before I got into this whole racing trip; I used to play baseball."
But the increased activity became too much for Grosskopf. Wear and tear on his body from walking, and the ensuing medical consultation, led Grosskopf and his family to believe surgery was necessary. He had surgeries in his sophomore and junior years of high school in an attempt to correct his problems.
"Those actually set me back further than I would ever imagine," he said. "I can walk a little bit, but I've got no balance. That's what's keeping me from walking today."
As he continues to search for the final pieces to overcome his setbacks and make Disabled Racers a true success, Grosskopf remains optimistic.
"I take all the bad things in my life and turn them into good things. I haven't quite found the right person to make the custom ideas I have in my head, and it's going to be a long process. I just want disabled people to feel like they can race."
"I take all the bad things in my life and turn them into good things." — Aaron Grosskopf
Grosskopf has found several people willing to provide support. One donated to Grosskopf a button box, which combines multiple keystrokes into single buttons to make certain functions in simulated racing easier. Grosskopf also received a new wheel, which he mounted onto an existing wheel to make his passion for racing easier to handle.
"I treat it as a job," said Grosskopf, who also pointed out that he has written several articles for iRacing.com, a leading racing simulation service.
"The paperwork and finances are in process, and I'm working for it every day
One major supporter of Disabled Racers is Venturini Motorsports driver Boston, who met Grosskopf online through simulated racing approximately one year ago.
"In the offseason, or whenever I get time, I like to go on iRacing and learn new tracks," said Boston (No. 25 ZLOOP™ Computer & Electronic Recycling Centers Toyota), who currently stands third in ARCA Racing Series points. "It just so happened that I met Aaron there. He sent me a message on Facebook a few days later and told me his story and all the things he's gone through, and it really struck a chord with me. The Facebook messages became texts, and texts turned into phone calls, and I talk to him at least a few times a week. He helps me out with whatever I need, and he's a person I can go to whenever I need something done. More importantly, he's been a really good friend."
Indeed, the partnership in pursuit of resources for the disabled has turned into more. Boston says Grosskopf helps him today with website updates, and that Grosskopf's graphic design knowledge has contributed to some new logos, Boston's new Twitter background, and forthcoming T-shirt and hat designs.
Earlier this year, Boston made travel arrangements for Grosskopf to attend the ARCA Racing Series event at Talladega Superspeedway, where Grosskopf got the chance to meet some people he'd previously raced against online. One, Grosskopf said, was Boston's Venturini Motorsports teammate Erik Jones.
"It was cool for me," he said. "I'd been to maybe three races up to that point, and that was a long time ago, maybe like 2003. It was an awesome experience meeting people I raced with before I met Justin."
Boston was happy to show his new friend around.
"I think it probably meant the world to him," the rookie driver said. "He hadn't been to a track in 10 years. He rode to Talladega with me to spend the weekend with all the guys. I couldn't tell you how many times he thanked me; it was a really good experience for me and for him. He's been begging me to be able to come back, so to get to come to Kentucky is a big deal for him. It's a big deal for us to have him at the race track; he's really motivational."
"It's a big deal for us to have (Aaron) at the race track; he's really motivational." — Justin Boston
Likewise, Grosskopf has only good things to say about his relationship with Boston and ZLOOP™ Racing.
"ZLOOP™ has paid for the majority of what I have," he said. "The same paint scheme Justin runs, I run on all my cars. When I look at Justin, I know he's different. It's the way he's gone out of his way for me. He's a genuine person. He breaks the stereotype. You know, it's such a hassle to get me anywhere, so he's giving money for my friend to drive me to Kentucky and back.
"We're just really good friends. It's a fun relationship."
In his rookie season, there's one thing Boston has yet to accomplish, and that's a trip to Victory Lane. He's been close, finishing in the top five in four of his last seven starts, and third or better in three of those. Should Boston win Friday's ZLOOP™ 150 at Kentucky Speedway, Grosskopf has one celebratory promise:
"If he wins, and I'm there, I'm tearing the place apart."
The ZLOOP™ 150 at the 1.5-mile Kentucky Speedway will air live on Fox Sports 1 at 8 p.m. Friday. Practice will begin at 1 p.m., and qualifying will follow at 5:15. ARCARacing.com will carry live timing and scoring coverage of all on-track activity throughout the day.
---
You may also like...
---