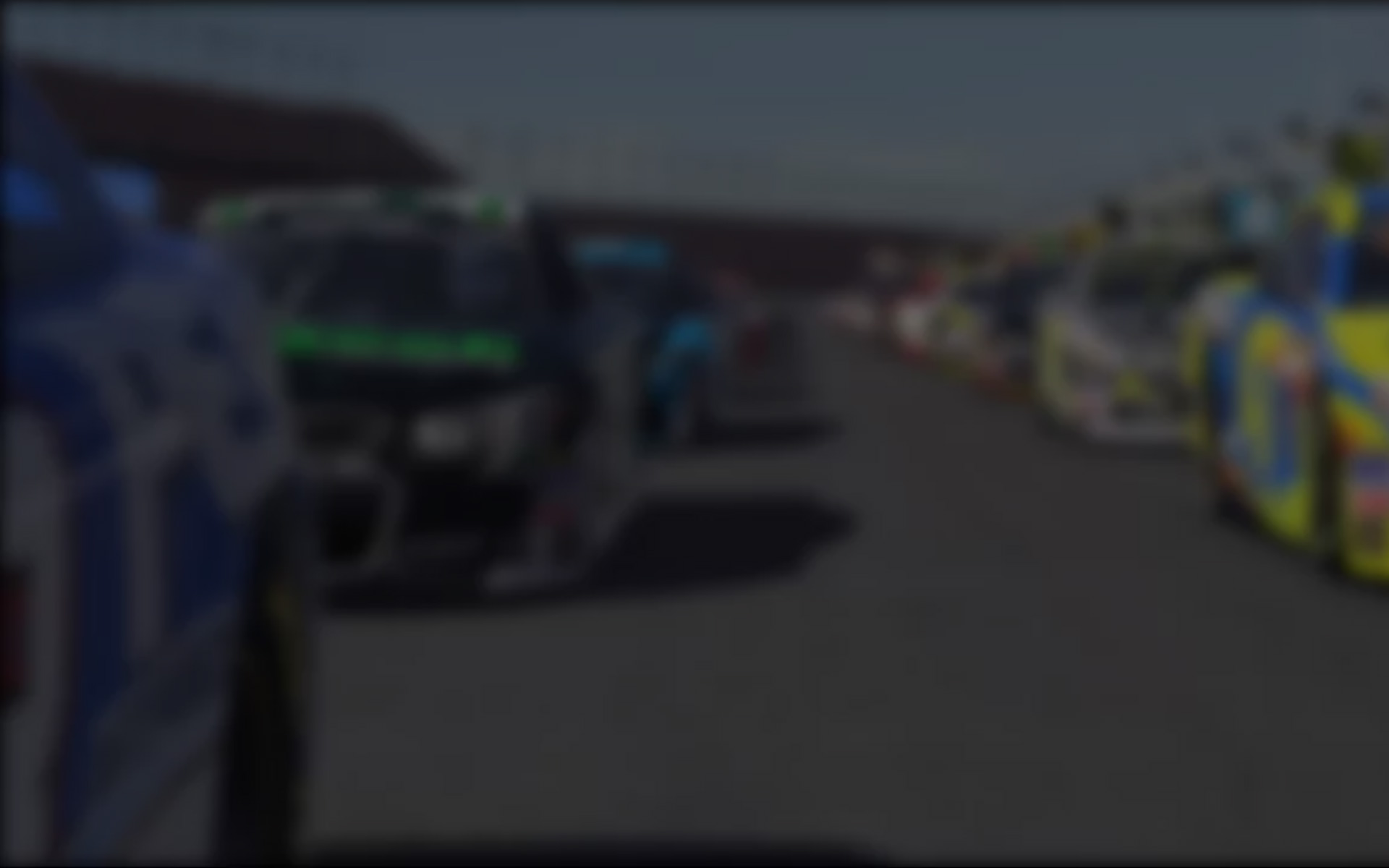 What car should should iRacing add next? What track should iRacing add next? Have you ever met an Indy Car driver? Do you like the engine sounds of iRacing? Do you want a fixed Class A series? Should iRacing be on TV? Do you like the new tire model? Ask Lance Gomez Jr.  He's the man with all the questions in the forums. You may like him or you may hate him but honestly, he doesn't care.
Looking at some of the things he does, you would think Gomez is one of the drivers on iRacing who loves to annoy someone and be funny, and you wouldn't think he is that great of a driver.  But if you look at his statistics, you may be surprised. The young driver from Bronx, New York has had a very consistent iRacing career thus far, with a Class B 3.03 license in the Road series and a Class B 3.65 license in the Oval Series. He has an oval winning percentage of 20.88% along with a 32.43% percentage on the road side of iRacing. With an oval iRating of 4343, Lance is always expected to be a tough competitor every time he hits the track.
If you were to ask someone about who Lance Gomez Jr. is, they might say he is annoying, they might say he is a good driver, they might use what kids would call "bad words."  But if you want to know who Lance really is, read on…
Q:    How long have you been in sim-racing?
A:    I've been sim racing since I was 8 years old if you consider NASCAR 1999 to be a sim game   My sister really started me off in racing (video games) when I was five when she was in Japan and mailed me a PS1 with a racing game in it. I loved it ever since.
Q:    How did you get started in iRacing?
A:    I got started in iRacing by hearing people on NASCAR 09 saying how realistic it was and how they couldn't go one lap without wrecking. I seemed interested and watched iRacing videos on YouTube until I got a computer that could run iRacing.
Q:     What has been your most memorable accomplishment in iRacing?
A:    My most memorable accomplishment in iRacing would have to be beating Josh Berry at Charlotte and another pro at Michigan. But the one that really stands out is when I won my first road race in my first start at Lime Rock. That proved to me that I belong here and I have the skill to beat the biggest names.
Q:    What type of hobbies do you do outside of iRacing?
A:    I play Forza 4 on Xbox 360 and study my Bible a lot. I like to watch NASCAR on TV and occasionally cook dinner for my family. I also love to witness about God's goodness and how Jesus saves. I always put Him first in everything I do. I also like to watch Top Gear. Jeremy Clarkson's car reviews are very interesting and he's not afraid to speak the truth.
Q:    What is one real life driver that has inspired you the most?
A:    Jeff Gordon is my favorite driver because of how awesome he is on the race track but Trevor Bayne became one of my favorite drivers when he won the Daytona 500 in the car David Pearson ran in. It was really cool when he thanked God in Victory Lane and how he got the same attention in the media as Danica Patrick. Both drivers are super cool to me.
"When I won my first road race in my first start at Lime Rock . . . that proved to me that I belong here."
Q:    What is one goal that you hope to still accomplish in iRacing?
A:    One goal I hope to accomplish in iRacing is to become the first black guy to win the iRacing World Championship. That has been my goal before I even signed up for iRacing. It'd be really cool to win $10,000, my first trophy ever, and be able to call myself an iRacing World Champion! I would also like to win the B Fixed Championship. Another goal would be to win a race while a famous NASCAR driver is in the room. I want to show them that I can drive and I hope to catch a ride in real life through iRacing. I don't have a lot of money in real life so that would be a great opportunity.
Q:     What type of racing do you like to watch on TV?
A:    I like to watch F1 because of how the manufacturers actually shine in the sport and how patriotic the fans are about their driver and the driver's country. It's almost like the world is watching it! Despite that, NASCAR will be my favorite sport because of the side-by-side oval racing that goes on and it is what I grew up with as a child. I'm the only child in my family that loves NASCAR though. I also watch dirt racing and occasional Moto GP when nothing is on.
Q:    How do you think your fellow iRacers see you?
A:     My fellow iRacers see me as the dirtiest racer on the sim. I really don't care because 3/4 of the situations I get caught up in are not my fault. I don't mind the negative light because I know I'm doing the right thing on the racetrack and it makes me feel special. You can almost call me the Kyle Busch of iRacing
Q:    Who is Lance Gomez Jr outside of iRacing?
A:     Lance Gomez Jr. is a son of God and a smart, persistent boy when it comes to school and dealing with various situations. I'm extremely cool-headed (little phases me) because of the trust and assurance I have in my Jesus that everything is going to be alright. I'm a faithful friend to those who are my (true) friends but not the most social. I definitely like to joke around a lot because I believe in life; you should have fun. One important thing about me is that I love to accomplish things that seem impossible and I love to stand out or be different in some cases.
Q:     If there was one thing you could change about iRacing, what would it be?
A:     If there was one thing I could change about iRacing, it would be rubber laid down on the racetrack. It annoys me how you can't pass on the high side unless you're at Daytona or Talladega. Wouldn't it be cool if I was on worn tires and three inches from the wall was the optimal groove? I would be ecstatic!!
Q:     What is one thing that you love the most about iRacing?
A:    One thing I absolutely love about iRacing is the physics. That is the main reason I'm playing this.
Q:    Why do you love to make polls on the iRacing forums?
A:    I love making polls on the forums because there are SO MANY ideas that don't get seen that would make this sim better. People complain about Chuck Norris being an answer on the forums but that was designed to be a choice if you didn't agree with the above choices. I believe in humor which some people don't know the meaning of.
Q:    Overall, how do you rate your success on iRacing?
A:    Overall, I rate my success on iRacing to be very high. I maintain a healthy win ratio and am competitive in any series I run. Sure, most people on iRacing don't respect me but I don't care. I enjoy what I do and I make it to victory lane often. That's something most iRacers can't say. My success would be complete if I won the World Championship which I hope happens real soon.
---
You may also like...
---