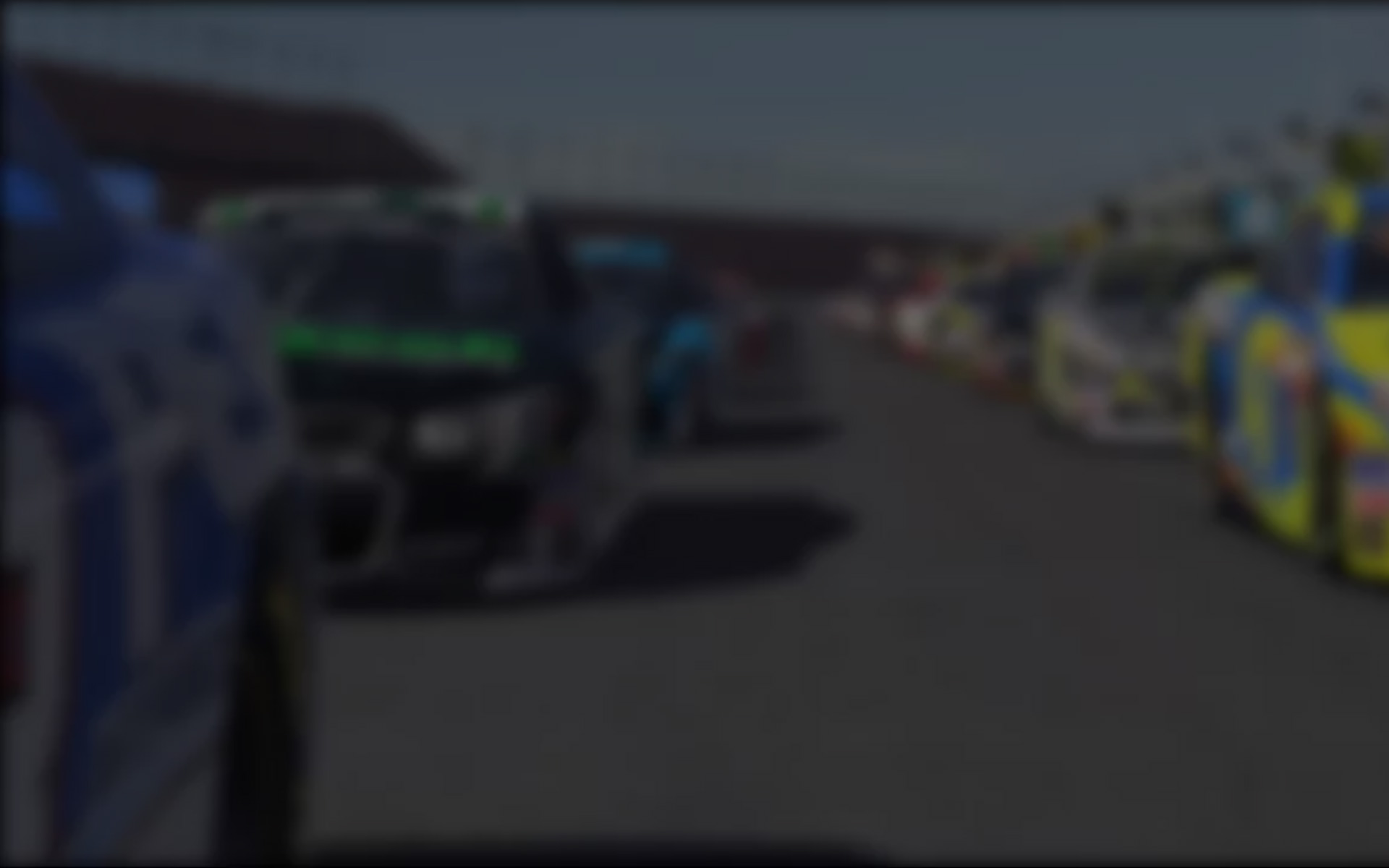 It should come as no surprise that Andrea Disarò is a big Ferrari fan.  After all, as a resident of the Rho, Italy, he's almost a next door neighbor to Maranello.  Nor should it be surprising that Spa-Francorchamps is Disarò's favorite track on the iRacing service.  After all, it would be tough to name another track that comes close to matching the rich Formula One legacy of the legendary Belgian circuit (although there's a place near Rho called Monza that has a bit of F1 history of its own).
What might come as a surprise is that Disarò's favorite car is the Star Mazda, not the Williams-Toyota FW31 (even in Ferrari colors).  Disarò tried the Williams and didn't find it to his liking.  Not so the Star Mazda, witness the fact that he claimed Division 2 honors in Star Mazda for 2011 Season 2 (and fifth overall) a baker's dozen of top five finishes (including four wins) in 17 races.   It's not that Andrea hasn't tried lots of other cars — after all, he's been a member of iRacing since July, 2008 — from the Acura ARX-01c to Late Models, but the Star Mazda appears to be his metier.   Fitting, after all, for a guy whose daily driver is a Mazda3.
Q:     How long have you been sim racing?
A:     My first serious approach was with Grand Prix by Geoff Crammond when I was a little boy (about 8 years old I think). I still remember how excited I was in my first race at Monaco! I started 13th and arrived 12th, so that was pretty good!  After that I really enjoyed the other chapters of the Grand Prix series, especially for their unparalleled weather system (it was so much fun to run a race in uncertain conditions!).  Then I moved to Papyrus-based sims and immediately became a huge fan! I played a little bit of Grand Prix Legends, but i preferred the Nascar Racing series. I started just when NR4 was approaching the market and then I had all of them until NR2003, which was a blast with the TransAm mod!
After that I (well, the league I was racing in) moved to GTR2 (with NAP patch). Then I hit rFactor for a lot of time and found out open-wheel cars are best suited for my driving style.
Q:     What attracted you to iRacing?
A:     As I said, I was a huge Papyrus fan, so when they split up and Dave Kaemmer moved into iRacing (well, FIRST, at first! XD) it was the obvious move for me to make! I was in the beta program too! After the beta I couldn't afford paying the membership so I was out until last year.

Q:     What are favorite iRacing cars/tracks?
A:     Easy choice: Star Mazda and Spa. I came back to iRacing when I saw the FW31, but after driving it I found out I didn't like it at all. The steering is not communicative at all and the setup is way to complicated for my poor skills… But I can't complain… I mean, F1 cars are like this! Anyway I found out the Star Mazda and I fell in love with it! I'm a huge Mazda fan as well (my car is a Mazda3, as you maybe imagined looking at the side of my SM)!  As for the track, Spa is my all time favourite track and your realization is just amazing!
Q:     What do you like most about iRacing?
A:     The fact that I can race whenever I want!  The community (expecially the Star Mazda one) is amazing too!
Q:     What would you change about iRacing
A:     Well, speaking of phisics right now that the NTM has just been released would be a little bit pointless, so I'll focus on something else. I recently proposed in the forum to add some series stats, like average points/inc points/irating gain or loss and so on… I think that would be a nice touch, with a very little effort! A little bit longer to implement would be position graphs throughout the season, but it would be even nicer!
I would like to see a series where you can win prizes just for rookies (or at least, people who never been pros)!
"I used to go on lethargy for all summer, but this year I was too catched on by iRacing!"
Q:     How many hours a week do you spend on iRacing?
A:     Not many, expecially now that we're in the summer, it's too damn hot to drive! I used to go on lethargy for all summer (from mid May to September), but this year I was too catched on by iRacing! Anyway, in my last season (where I focused on the Star Mazda only), I used to pratice on Monday afternoon to race on Monday night. So i think about five hours of driving per week. In the rest of the week I post a lot on the forums.
Q:     Tell us about the paint schemes on your helmet/car(s)
A:     To paint both my Star Mazda and my helmet I used an iRacing template, 'cause even if I'm not that bad using Photoshop, I'm not that good either! Anyway I tried to make them look realistic, and I think I can say I did a good job! I used a kind of blue that should recall my Mazda3 "Winning Blue" which I really love! As for sponsors, except for Mazda, I used Magneti Marelli and Unideck which are the company my dad used to work in (Magneti Marelli can be found on a lot of real racing cars too, so it's perfect!).
Q:     What other sim racing activities (Forza, Gran Tourismo, etc.) do you do?
A:     Well I raced in a league with rFactor until April, but now I'm only focused on iRacing and I don't think I will go back racing that league (after three or four years in a row), I'll wait for rFactor 2 just to try it.
Q:     What are your favorite video games?
A:     Except from Racing Games, I like football (soccer, for you guys overseas) so i play Fifa 11. Sometimes I play First Person Shooters too.
Q:     What is your most memorable iRacing moment?
A:     The one you can see in the screenshots I took! It was a very tough race in Brands Hatch and I did a very clean overtake in a track where it's really difficult to pass!
Q:     What is the iRacing moment you'd love to forget?
A:     I didn't have such tragic moments racing, so I'm gonna say that I'd like to forget that I have to pay the membership! 🙂 Even if, to be honest, once you get your participation credits, it's not high as someone may think from the outside…
Q:     What car/track would you like to see iRacing add to the service?
A:     I'm quite happy with the cars we already have! I just think there's a bit too much of a gap between the Star Mazda and the Indycar in the open-wheel career. I think a GP2 car would fit just fine! Maybe you could ask a little help from Matteo Marini, as he works for Dallara and his job (and what a job that is!) is to develop the simulator and he's always driving it! Lucky man!
Q:     What person, living or dead, do you most admire? Why?
A:     I really can't think of anyone… I just think there's something to admire in (almost) everyone.
Q:     What's your favorite real world racing series?
A:     Formula 1, no doubt… I always watch MotoGP too, but I really must say that in the last five years or so F1 is so much fun compared to MotoGP, while in the past it was the opposite (even if, as a Ferrari fan, I didn't mind too much boring years like 2001-2004)!
Q:     Name the title of the most recent book you read.
A:     I don't really read books! I'm still studying so that's more than enough. 😉 I subscribed to a science magazine which is really interesting, I prefer that cause I can read an article and then close it. With a book I can't never stop reading, I'm too curios!!
Q:     Name of your favorite movie/TV show?
A:   Picking one is hard, so I'm gonna say a few… The Big Bang Theory, How I Met Your Mother, Fringe, Lost and Buffy should be my top five.
Q:     How many of your close friends are iRacing members?
A:    None 🙁 I'm trying to convince one of them who has a wheel and is a racing enthusiast like me, but he thinks he has not time…
Anyway, I know a lot of people from my region (which is also known as "Motor Valley", as I live pretty close to Maranello, home of Ferrari) that are iRacing members and we meet for dinner from time to time!
Q:     Has competing with iRacers all around the world influenced your opinions/outlook on life/world events? How?
A:    Ok, admit it… You didn't know how to end this, am I right? 😉 Anyway, I must say I find myself talking of iRacing a lot to people close to me (expecially my father and my girlfriend) and they're quite supportive, even if it's a very difficult world to imagine for someone who's completely out of it!
---
You may also like...
---