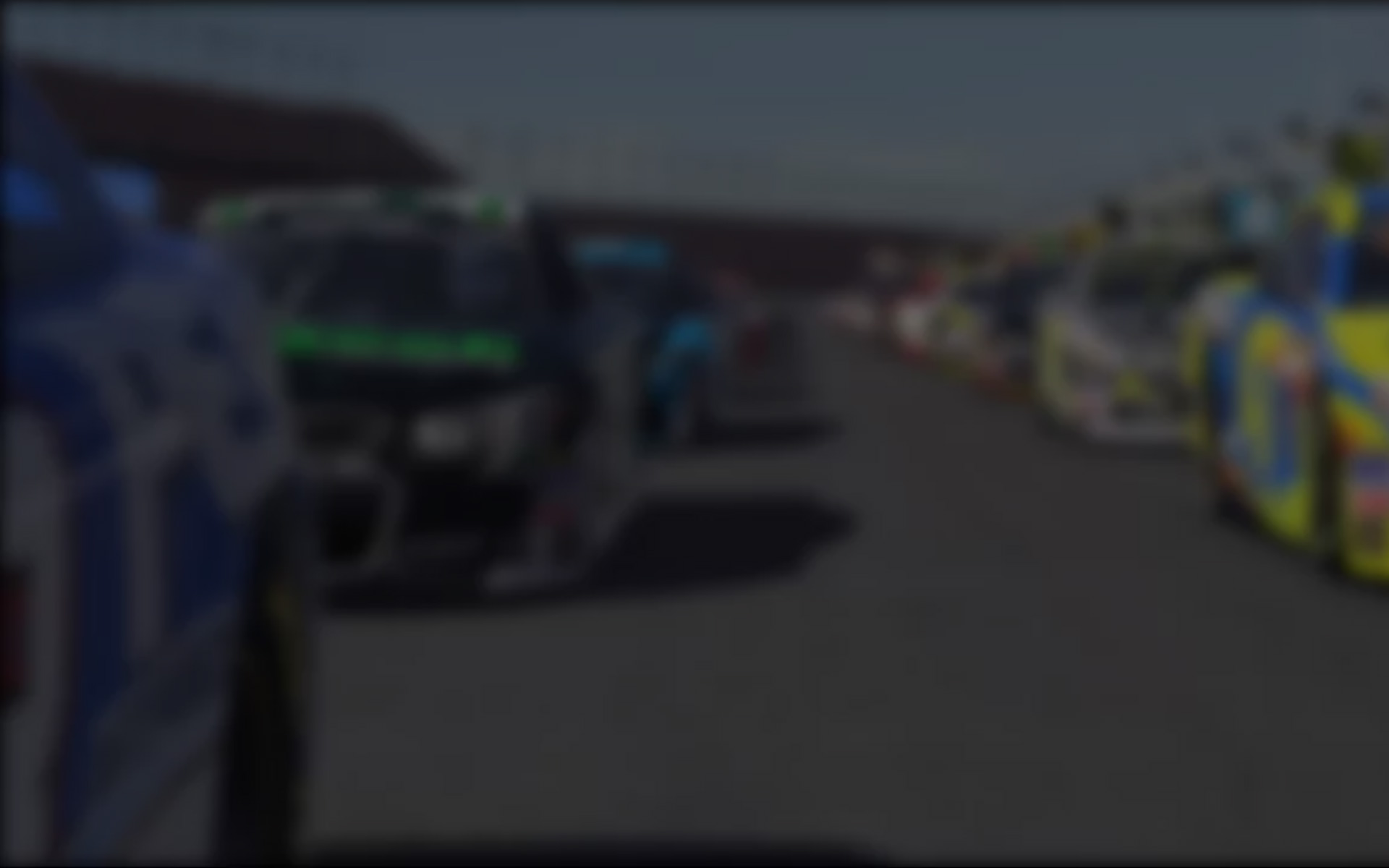 It's purely coincidental, but there has been a decidedly Italian flavor to inRacingNews lately.  First came the iRacer Profile on Star Mazda/Spec Racer Ford/Skip Barber front runner and Florence resident Tommaso Carla, then the story on my rendez-vous with iRacing.com World Championship Series competitor Matthias Egger in Bolzano.  Now this week's iRacer Profile is Ariel Eduardo Bernardi, who hails from Asiago.
Bernardi came home second in the iRacing.com Star Mazda Championship in 2012 S4, just behind champion Tony Repussard, on the strength of a dozen wins and 19 top fives from 32 starts – a record that earned him the Division 1 title to go along with the Division 3 title from 2012 S1 and runner-up in Division 4 in 2011 S3.  You'll be hard-pressed to find much in the way of results for Bernardi so far in 2013 as he's been moving into a new house and decided to "leave the Star Mazda to another Italian with a lot of talent (in my opinion) Tommaso Carla."
When he does get back in the saddle again, expect to see Bernardi moving-up the open wheel ladder to the Williams-Toyota FW31, his choice for his only start (so far) in 2013 Season 1.  Could be he'll be joining countrymen Egger, Fulvio Barozzini, Enzo Bonito and Max Dell'Orco on a future iWCGPS grid.
Q:    How long have you been sim-racing?
A:    I have started with si-racing early in my life, as a child I remember that I already like every kind of vehicle with an engine (car, motorcycles).
I am involved in racing games from about 20 years and in real Simracing from about ten years.
Q:    What attracted you to iRacing?
A:    Without doubt because I was searching the best racing car simulator and I think I can't get a choice better than iRacing.
Q:    What are favourite iRacing cars/tracks
A:    I don't have a favourite car or track in iRacing, but in general I prefer one seater car and highly technical road tracks.
Q:    What do you like most about iRacing?
A:    I really like the organization of the service and this sim have all the features I was searching for.  The simulation really makes me think I'm driving a real racing car.
Q:    What would you change about iRacing?
A:    At the moment I would change nothing, the only hope is the continue development of the simulation!
Q:    How many hours a week do you spend on iRacing?
A:    I usually use the sim 20 hours a week but sometimes even more.
Q:     Tell us about the paint schemes on your helmet/car(s).
A:    The car livery was created by our Italian Star Racer team and precisely by my team-mate Fabio Mantellini.  I would say thanks to him because of the entertainment he adds on my iRacing experience.  For the helmet and suit I search colors similar to our team ones but without neglecting my personal choice.
"(I) think a lot about what that would mean to participate in a real automotive championship . . . the consolation is that iRacing brings you very close to this truth."
Q:     What other sim racing activities (Forza, Gran Turismo, rFactor, etc.) do you do?
A:    At the moment I only use iRacing but in the past I tried many of the competitors sim and racing games, but I'm sure that I never go back, because iRacing is way further.
Q:     What are your favorite video games?
A:    This is simple: iRacing it's the only one.
Q:     Do you do any real world racing? Has iRacing been of any benefit?
A:    No unfortunately I never have the luck to race in real life, I had only some go-kart days on track.  Doubtless iRacing helps me to understand how to drive a high performance car and how it react to different setups.  After using iRacing my driving in kart improve much!
Q:     What is your most memorable iRacing moment?
A:    The best moment in iRacing was fighting for the first place in Star Mazda Season 4 with all the best of this class, and this is a unique satisfaction.
Q:     What is the iRacing moment you'd love to forget?
A:    To tell the truth I have not to forget anything.  iRacing give me the opportunity to grow in many aspect without dark moments.
Q:     What car/track would you like to see iRacing add to the service?
A:    I really like to have a Gp2 car and many of the tracks of the Formula One championship.  But if I have to choose one in particular, I'm sure it is Mugello, in my opinion one of the best tracks in the world.
Q:     What person, living or dead do you most admire?
A:    Allow me to add more than one name, trying not to say too much.  I greatly admire the great Valentino Rossi and Fernando Alonso of our time, but of course the pilot I admire most is Ayrton Senna.   I will never forget what he did in the Belgium GP of 1992 when he risked his own life to rescue a crashed pilot.  He is a fine example of sportsmanship, determination, competitiveness and most importantly, a model of a human being.  I want to also include in Marco Simoncelli, who I can't believe is no more with us.
Q:     What's your favorite real world racing series?
A:    My favourite is Formula One.
Q:     Name the title of the most recent book you read.
A:    The last book I read was L'ultimo segreto di Tesla  (Last Secret of Tesla)
Q:     Name of your favorite movie/TV show?
A:    Of course the film that comes to mind first is Days of Thunder with Tom Cruise, but I really love the TV series and fantasy movies.
Q:     How many of your close friends are iRacing members?
A:    Of close friends who are on the racing, I can name only one who is also my best friend ever, is called Massimiliano Forte in our veins runs the same passion! I would also like to nominate as close friends known in the sim, the great Marco Montaldo. I've tied a beautiful friendship with him and he is my point of reference on iRacing, without him I would not have become what I am now!
Q:     Has competing with iRacers all around the world influenced your opinions/outlook on life/world events? How?
A:    Yes, iRacing has made me realize that around the world there are many strong riders, and that there are many people around the world with the heart that runs four stroke! Is amazing to have the opportunity to meet people around the world and confront them, and even have the opportunity to confront real pilots!  Being an iRacer is a unique experience, difficult to explain in words, you can understand just trying … this makes me think a lot about what that would mean to participate in a real automotive championship, surely a dream for all car enthusiasts.  But the consolation is that iRacing brings you very close to this truth … so I thank all the staff for this beautiful sim.
---
You may also like...
---