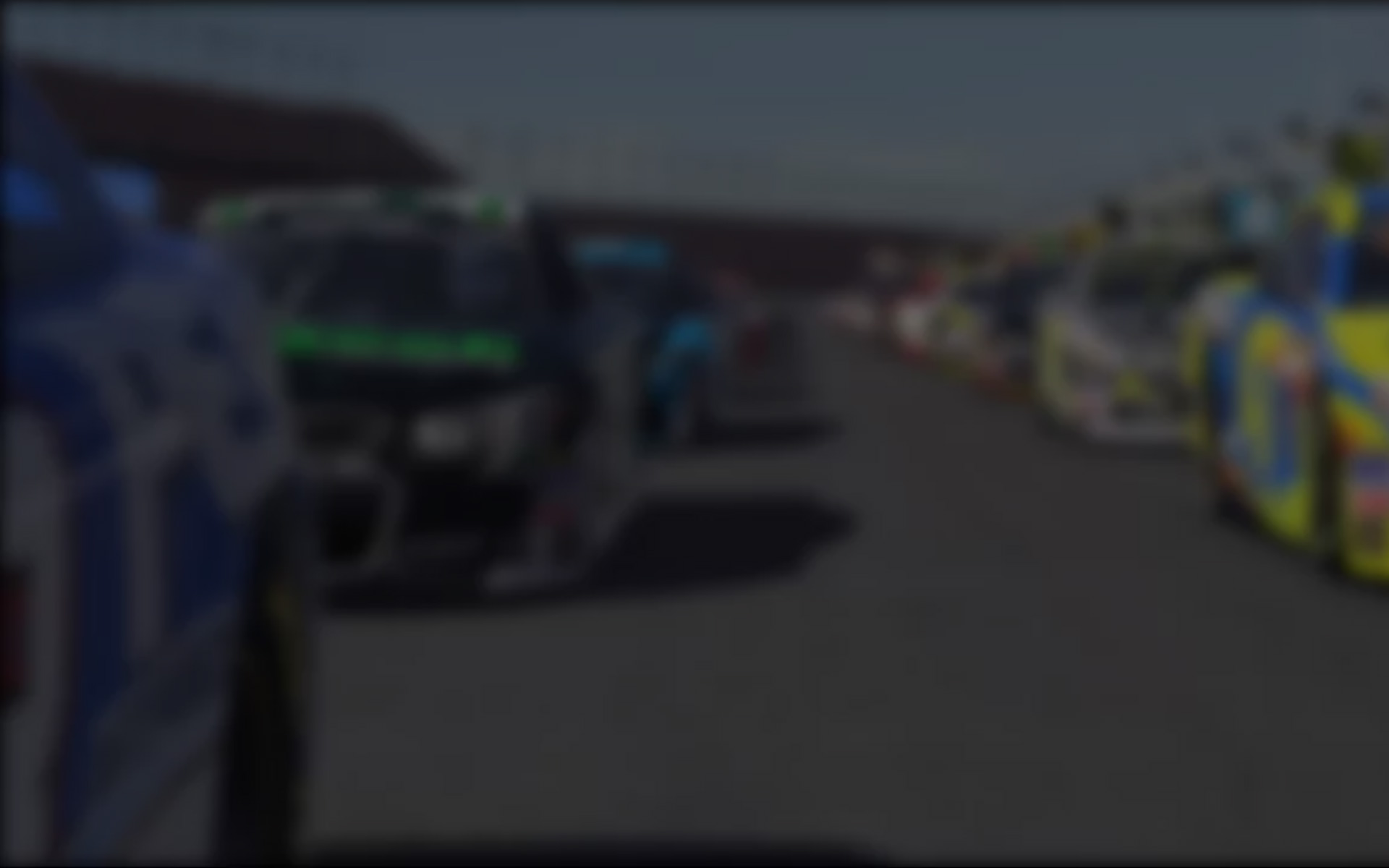 IndyCar Road racer regular Courtney Terrell who was seen at the top of the week a few times took some time to speak with me and tell me a bit about himself. Terrell is an employee of Indianapolis Motor Speedway and a member of Team NAP Racing.
Q:  Tell us a bit about your team and how did it get that name?
A:  Our team name is Team NAP Racing. When we were discussing potential team names I threw this name out there because all of my teammates (Tim Doyle, Yang Ou, Carlos Bolanos Jr. and Vincent Sciuto) love to take naps…and the name stuck.
Q:  How did you first get into simracing?
A:  I've been racing video games since Bill Elliott's NASCAR Challenge when I was 10 years old. I first started online racing on the 2007 NASCAR game for Playstation3. It was fun because it was new to race against other people instead of the computer. But it only held hosted sessions with a max of 12 people per race. What I consider my real sim-racing start was here on iRacing in 2010 — the type of racing I'd been waiting for my whole life.
Q:  What is your biggest accomplishment?
A:  My biggest accomplishment in sim-racing was winning the Big Red Racing IndyCar Championship. This was a fixed setup league a couple years ago with some of the best Indycar drivers I've raced with. I also lapped Martin Plowman in a 16th Street league race at Mid-Ohio, which I thought was pretty cool. My biggest accomplishment off the track will come in October when I get married. Thankfully she doesn't mind at all that I race…deal breaker.
Q:  What exactly do you do at IMS and how busy was your Indy 500 week?
A:   I am a Coordinating Producer / Editor at IMS Productions. I produce and edit videos mostly for IndyCar and IMS, although we also have a few clients outside of racing we do work for. The part of my job I enjoy the most is directing the Firestone Indy Lights and SCCA World Challenge races for NBC Sports. Directing the Freedom 100 this year was my greatest highlight as it was the best finish to any race I've ever seen. The month of May was very busy this year as it is every year for us. I travel to almost all the IndyCar events on their schedule, so it was nice to be home for a month. I feel very fortunate to be working where I do.
Q:  Are you a road, oval, or a combined type of guy when it comes to racing?
A:  I am a combined type of guy. I like racing road courses a little bit more than ovals. I believe it takes a bit more skill and concentration to be good at road courses, which is why I favor them a little more. But I also love going side by side or three wide with drivers I trust on ovals.
Q:  What is your favorite tracks and car?
A:  My favorite car is obviously the IndyCar Dallara. I'm afraid I'd lose my job if I answered differently. My favorite oval is Indy. I grew up in Speedway, went to Speedway High School, and now live and work in Speedway. This is definitely my home track. My favorite road course is Laguna Seca. I love racing that course, but I don't know why. Probably because I feel I'm at my fastest at that course.
---
You may also like...
---