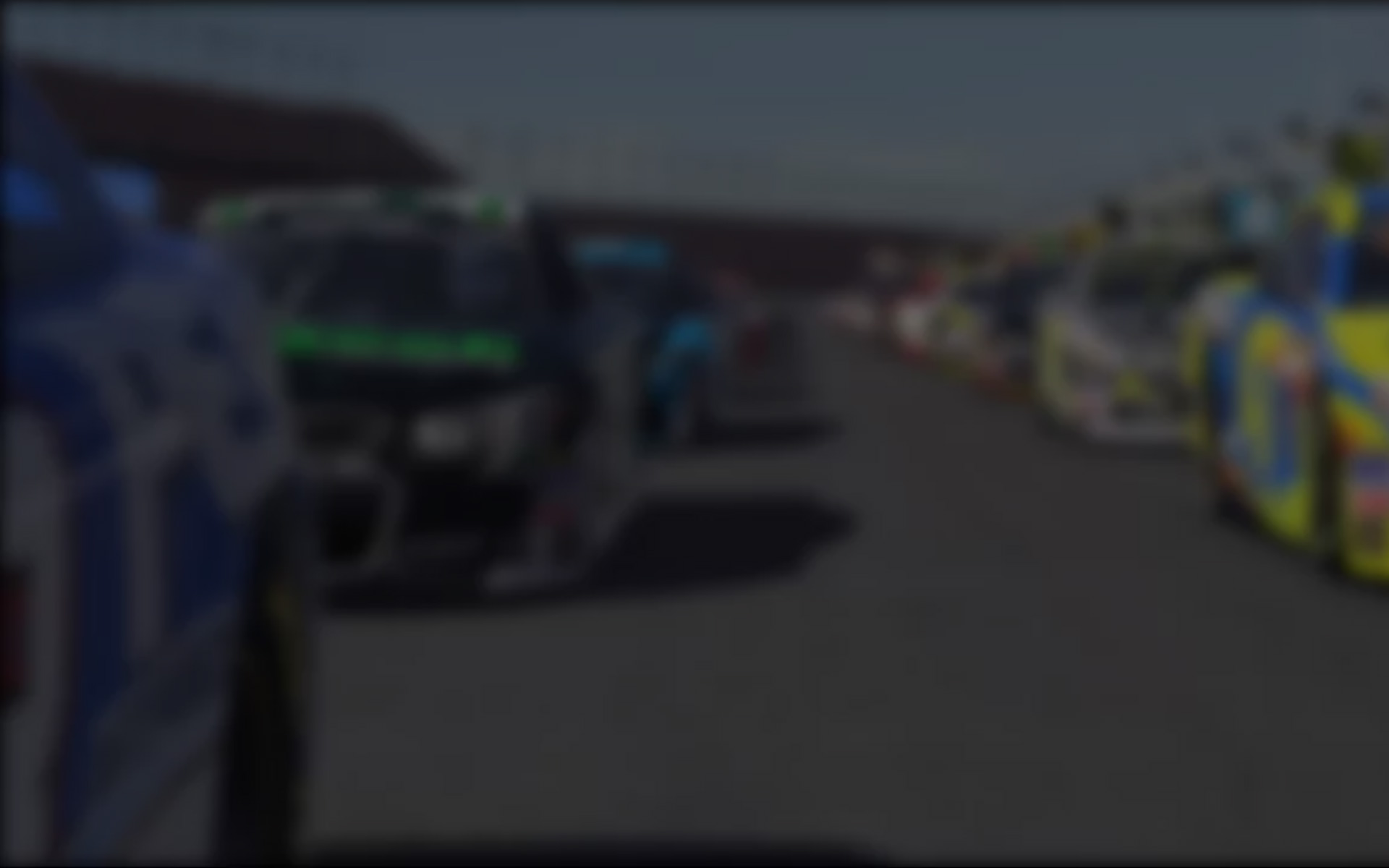 September 24th, 2011 by DavidP
When it comes to sim racing, Club England's David Burnett is far from a one trick pony.  Although he is most active in the the Classic Lotus GP series, he owns a very, er, catholic collection of iRacing wheels, from his Lotus 79, Dallara IndyCar and Star Mazda to HPD ARX01, Chevrolet Impala Class B and Corvette C6.R as well as a virtual fleet Fords (or is that a fleet of virtual Fords?): Ford GT, Ford Mustang FR500S and Ford Falcon FG01 V8.
But when it comes to road course v oval, there's no denying that Burnett is a dyed in the wool road racer.  In more than two years of iRacing, Burnett has nearly 360 official race starts to his credit, four (4) of which have been on ovals.  And when it comes to his sim racing, Burnett is no less focused.  Gran Tourismo?  Forza?  Need for Speed? Not for this iRacer.
Q:    How long have you been sim racing?
A:    I have been a member since May 2009
Q:    What attracted you to iRacing?
A:    I wanted a challenging race car sim. A few were recommended but having tried iRacing out – I thought it had the most to offer over the long term.
Q:    What are favorite iRacing cars/tracks?
A:    I love the Lotus 79. But open wheelers are my favorite cars really. I like all the tracks, obviously Spa and Suzuka are a must – but unfortunately a degree of the pleasure is taken out with the dropped frame rates there.
Q:     What do you like most about iRacing?
A:    The fact that every car I see is being driven by another human being – that is a must for me. The continued record of stats and ongoing development keeps it fresh.
Q:    What would you change about iRacing?
A:    Make it harder – I want that tire model to punish you for overdriving your car.
Q:    How many hours a week do you spend on iRacing?
A:    As many as my wife will put up with! I like to get at least 7 hrs a week really – but that would be a bad week – I'll take as much as I can get.
Q:    Tell us about the paint schemes on your helmet/car(s).
A:    I'm not one for worrying about the paint schemes. I am happy to run with what is available in the sim. In fact running iRacing paint schemes means I have a record of what I drove in the replays and I like that.
Q:    What other sim racing activities (Forza, Gran Tourismo, etc.) do you do?
A:    I don't.  I want to concentrate on just the one sim – if iRacing can keep me happy I will stay.
Q:    What are your favorite video games?
A:    iRacing is the only game (sorry sim) I play
Q:     What is your most memorable iRacing moment?
A:    Recently, going past a spinning Stuart Whitehead in the Lotus – I don't think I have beaten him before!
Q:    What is the iRacing moment you'd love to forget?
A:    When new to iRacing and being in the lead with only a few laps to go in the Solstice – panicked and went off the circuit – it should have been my first win.
"Every car I see is being driven by another human being – that is a must for me."
Q:    What car/track would you like to see iRacing add to the service?
A:    60's F1 like a Brabham or Ferrari, I don't mind what tracks as long as you can overtake on them.
Q:    What person, living or dead, do you most admire? Why?
A:    Steve Irwin, he had such a passion for life and animals, it's always sad when I think what a loss it is now he has gone.
Q:    What's your favorite real world racing series?
A:    F1 without a doubt – but closely followed by MotoGP
Q:    Name the title of the most recent book you read.
Shunt – The Life of James Hunt.  It was a brilliant book, he was a great champion and sadly missed.
Q:    Name of your favorite movie/TV show?
A:    Don't really have one – I now spend too much time on iRacing to get into my TV enough.
Q:    How many of your close friends are iRacing members?
A:    Just my brother, who incidentally is not as good looking as me, nor as quick
Q:    Has competing with iRacers all around the world influenced your opinions/outlook on life/world events? How?
A:    Not really, I am quite broad minded anyway and well aware that people have their own thoughts on stuff.
---
You may also like...
---