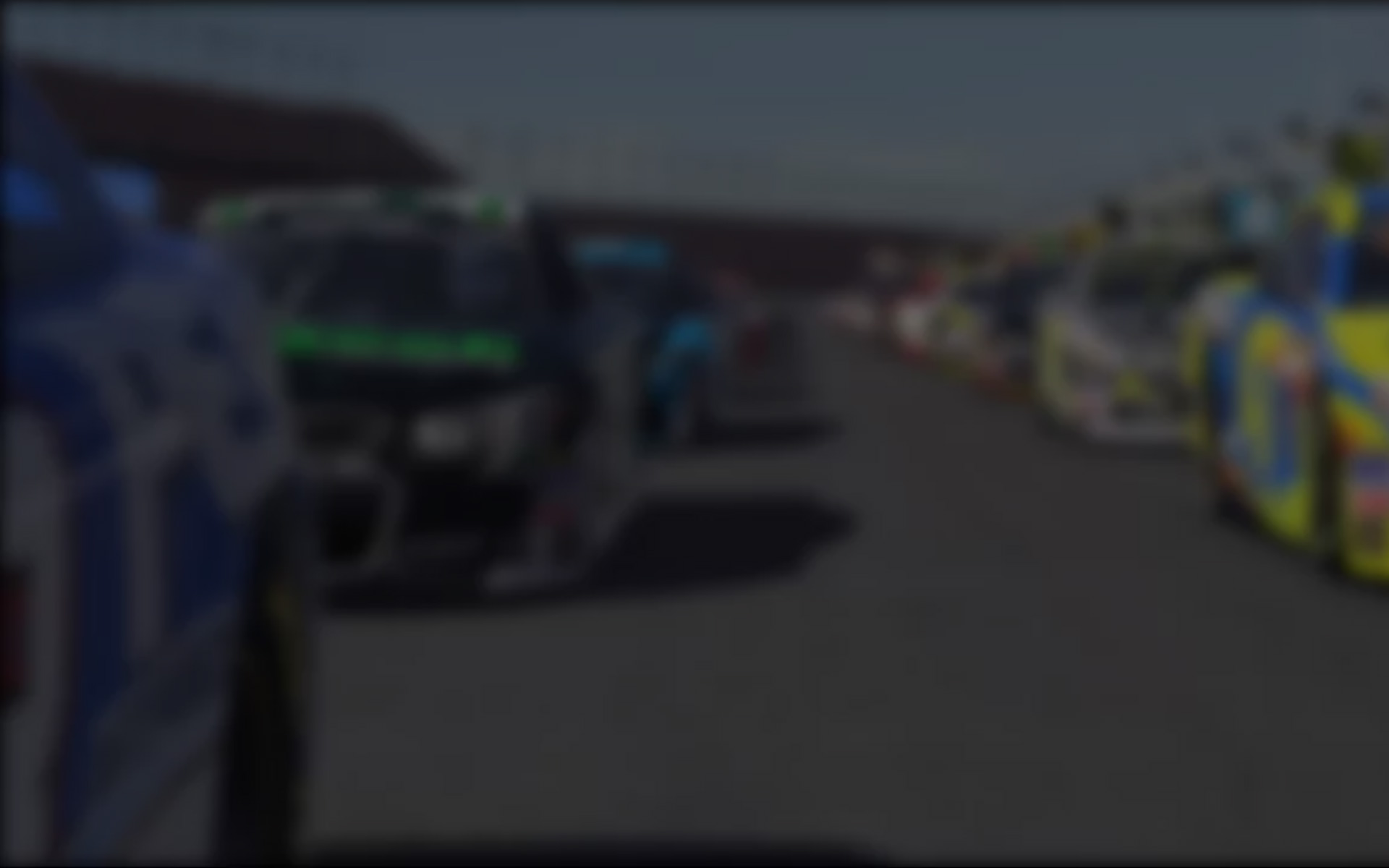 "Maybe you're not as good as you think you are" may be words to live by in Erik Nixon's mind.   When it comes to sim racing, though, Erik Nixon is pretty good – whether he thinks so or not.  A central figure in the Classic Lotus Grand Prix Series, Nixon currently holds-down P2 in the standings behind Gernot Fritsche and, but for a S4 marked by just six starts, finished in the top ten throughout 2011, amassing 29 wins in the process.  The Floridian had a good excuse for his low participation rate in the Lotus 79-based series in S4, namely a season of the IZOD IndyCar (Fixed Setup) Road Series that saw him finish eighth in Division One.
But Nixon's contributions to iRacing go well beyond running at the front in a couple of the fastest open wheel cars on the service.  Sure, he dabbles in everything from the Corvette C6.R, Ford GT, Riley Mk XX, Star Mazda and HPD ARX01c to the Street Stock (!).  More importantly, Nixon takes time to tutor "new and intermediate" drivers in the Classic Lotus GP Series through his own school.  (See http://members.iracing.com/jforum/posts/list/1840616.page)
Erik Nixon: sim racer, tutor . . . and a credit to iRacing.
Q:   How long have you been sim racing?
A:  Since October 2008, I started with Race On and rFactor.
Q:  What attracted you to iRacing?
A:  I wanted more realism for competition. I'm not able to do track days on a motorcycle anymore, so this is as close as I can get.
Q:  What are favorite iRacing cars/tracks?
A:   79 Lotus is the most fun to drive for me, but the NTM has made several cars fantastic and choosing much harder. Oulton Park and Suzuka are certainly at the top of my track lists.
Q:  What do you like most about iRacing?
A:  The great people and resources within the community, and of course the adrenaline rush you get from racing
Q:  What would you change about iRacing?
A:  I would not average the week's points since it discourages drivers from racing more once they have a high score.
I'm not sure what (iRacing has) planned, but I would consider adding a classroom type feature, that can provide resources for different levels of interest. Online classes, with instruction on any number of topics; rules, setting up suspensions, video production, league organization, etc.
Q:  How many hours a week do you spend on iRacing?
A:  I can't answer that, for fear of my wife holding it against me in a court of law someday. I do find the time to run a "school" for new and intermediate drivers in the Lotus and have done so for five seasons now! Veterans come in and share sets and advice, I do a couple walk-throughs and then we have several short practice races to learn race-craft.
Q:  Tell us about the paint schemes on your helmet/car(s) . . .
A:  Frank Herfjord has been awesome to the whole Lotus series by organizing a Classic Team Championship that features classic paints from the community that are based on the actual teams from '78/'79.
Q:  What other sim racing activities (Forza, Gran Turismo, etc.) do you do?
A:  None since iRacing.
Q:  What are your favorite video games?
A:  I don't really play video games, I'm terrible at them! But I like to check out the blockbusters for the graphics and effects.
Q:  What is your most memorable iRacing moment?
A:  Holding off Luke Beck for 20 some laps at Watkins Glen for the win!
Q:  What is the iRacing moment you'd love to forget?
A:  Hmm, I can't remember it right now. (In other words, already forgotten – Ed)
Q:  What car/track would you like to see iRacing add to the service?
A:  Rally car/ any of the F1 tracks we don't have.
Q:  What person, living or dead, do you most admire? Why?
A;  My father, even though he passed in 1995, I still hear his words, feel his will, and aspire to make him proud.
Q:  What's your favorite real world racing series?
A:  Formula 1 has taken the spot from Moto GP, but I like watching road racing of any kind.
Q:  Name the title of the most recent book you read.
A:  Does a menu count?
It's powerful to interact with people around the world on a regular basis.
Q:  Name of your favorite movie/TV show?
A:  Dexter, Modern Family, Entourage
Q:  How many of your close friends are iRacing members?
A:  Only one, but others would if they could and I've certainly made a few friends in iRacing, so it's all good.
Q:  Has competing with iRacers all around the world influenced your opinions/outlook on life/world events? How?
A:  Sure, it's powerful to interact with people around the world on a regular basis. I've been assisted with computer problems by a great chap in England, I'm learning how to edit videos from an editing guru in Germany . . . and I get schooled on the track by many nationalities!
---
You may also like...
---